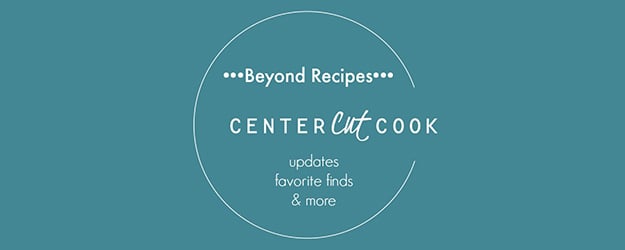 Hi friends. Ashley here.
I feel like I owe all of you an update, yet at the same time, I know so many of you have followed what was going on in my personal life over the last 4 years, beyond the recipes shared here, because so many of you follow our Team Ryan page on Facebook.
It's been nearly two months and this is still hard to write.
Ryan, my husband of 14 years, high school sweetheart, father of our sweet little boy and our two fur baby girls, the mastermind behind this blog right here, has passed away at 33 years old.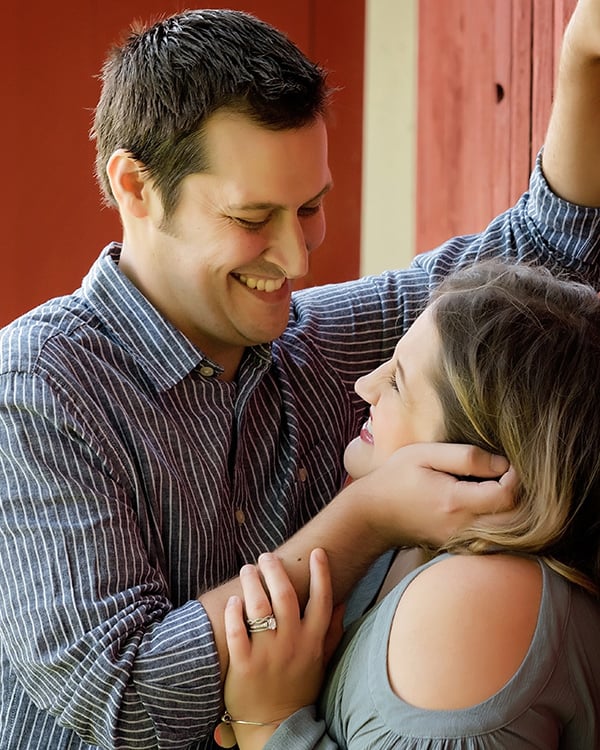 Let me just sum up the events of the last four years and if you want details, head on over to our Team Ryan page.
December 2013, Ryan and I found out we were expecting our first child.
One week later, we found out that Ryan, at 29 years old, had colon cancer (I wrote about it here).
About 5 months into treatment, we learned that his cancer was advanced and had spread.
August 2014 our son Miles was born healthy.
October 2014, at 8 weeks old, Miles had a seizure and we learned he was in kidney failure due to a rare disease called Primary Hyperoxaluria and would need a liver and kidney transplant (I wrote about it here).
Ryan continued chemotherapy every other week while we began dialysis for Miles 5-7 days per week.
January 2016, Miles received his liver transplant from a deceased donor whose family we have since met.
Chemotherapy continued for Ryan while dialysis continued for Miles.
February 2017, Miles received his kidney transplant from a living donor, a high school classmate of Ryan's.
March 2017, after 73 rounds of chemotherapy. Yes, 73. I don't even know how he did it. Ryan stopped treatment.
June 2017, Ryan began hospice while we tried to cram in as many memories as possible.
January 2018, Ryan passed away.
I am 34. And a widow. And the mother of an incredible little boy who has been through more in his 3 short years than most go through in their lifetime.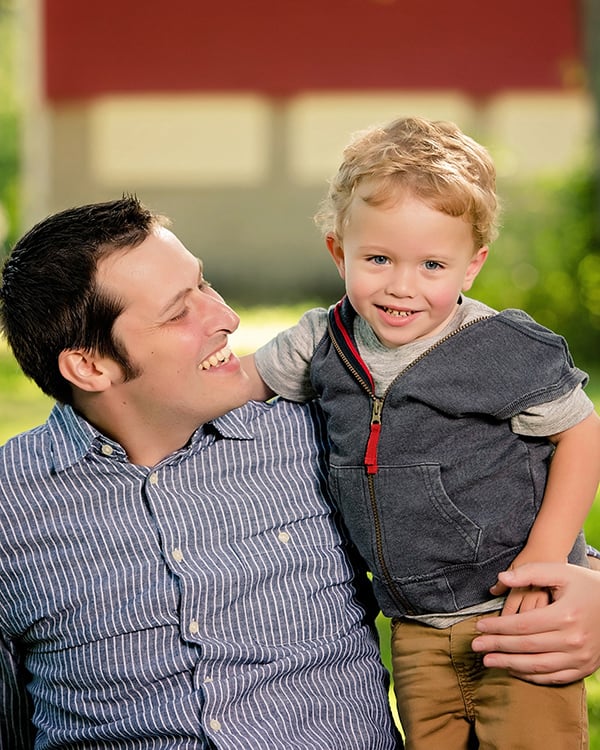 I wrote this post announcing Ryan's passing:
—
Ryan James Wagner
November 15, 1984 – January 25, 2018
"All aboard!" The conductor called.
The passenger boarded the train, and got settled in his seat for one last ride in the most gorgeous, sleek express train— shiny and bright, clean and white, fully loaded with technology and gadgets and gizmos. It was an exceptionally fast self-driving electric Tesla train, if there ever was such a thing. That's the only way Ryan would have it.
His suitcase was filled with love, memories and wisdom gained from a life well lived but far too short, and probably humor, sarcasm and practical jokes too. Ryan was known for that. No physical possessions to be found. No, not even his beloved iPhone or computer both of which were essential elements in his career and passion in computer engineering and all things technology.
The bells rang and the whistle was blown, and soon, the train was out of sight.
Left behind first and foremost are the lights of his life, his pride and joy- his baby boy Miles and his baby girls, the canine variety – Lila and Mali. Daddy was his favorite role in life to all three and he loved them more than anything.
Beloved husband to Ashley. She was the love of his life, high school sweethearts joined together in marriage on July 12, 2003. Ashley envisioned a lifetime together before that train departed and is completely and overwhelmingly heartbroken.
His adoring parents Loren and Diana raised him to be an incredible human that was kind, generous, hard-working and intelligent. Without question, he was one of the good ones; a special person to so many.
Aside from his roles as father, husband and son, he was a brother, uncle, friend and so much more and fulfilled each role with laughter, love, humor and a lightheartedness that made him so easy to like.
Having endured over 70 rounds of chemotherapy to courageously, and selflessly battle metastatic colon cancer, it is a relief to all that love him that as his spirit departed on that train, he left behind cancer and pain and is now at peace.
"When you die, it does not mean you lose to cancer. You beat cancer by HOW you live, WHY you live and the manner in which you live." -Stuart Scott
A heartfelt thank-you to Abby and Liz, Miles's liver and kidney organ donors. Their gifts gave Ryan peace of mind when facing his mortality, knowing his little boy has the organs he needs to survive and thrive.
Until we meet again Ryan. I'll love you. Always and forever.
—
It has been a life-changing four years to say the least. Our story will always be one of faith, hope, strength, courage, and love.
So much of who I am today revolves around my experiences of the last four years, watching my husband fight for his life and go through round after round of chemotherapy, while I watched our baby boy go through 5-7 days of dialysis each week waiting for his life-saving transplants.
My hope is that CenterCutCook will be your go-to for delicious recipes to make for those that you love, but I also hope our story can serve as a reminder that time has a way of showing us what truly matters and I hope you're able to make the most of your time, realizing life is fragile; beautiful, but fragile.
xoxo,
Ashley