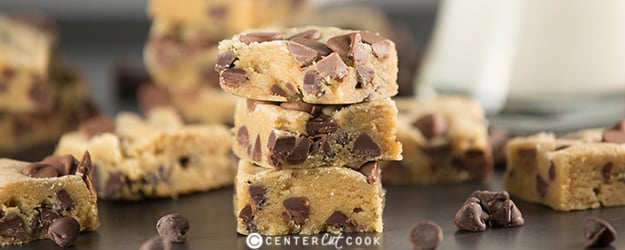 When it comes to chocolate chip cookie recipes, I have a few favorite recipes like these Perfect Chocolate Chip Cookies. What I love most is when a chocolate chip cookie is super soft which is exactly why I adore this recipe for Chocolate Chip Cookie Bars. They get baked in a 9 x 13 inch pan and cut into squares. Because of that, the recipe comes together much faster because you don't have to take the time to scoop individual cookies out onto cookie sheets. You just spread the cookie dough in a pan, bake it, let it cool and you're left with the ultimate chocolate chip cookie, but in bar form!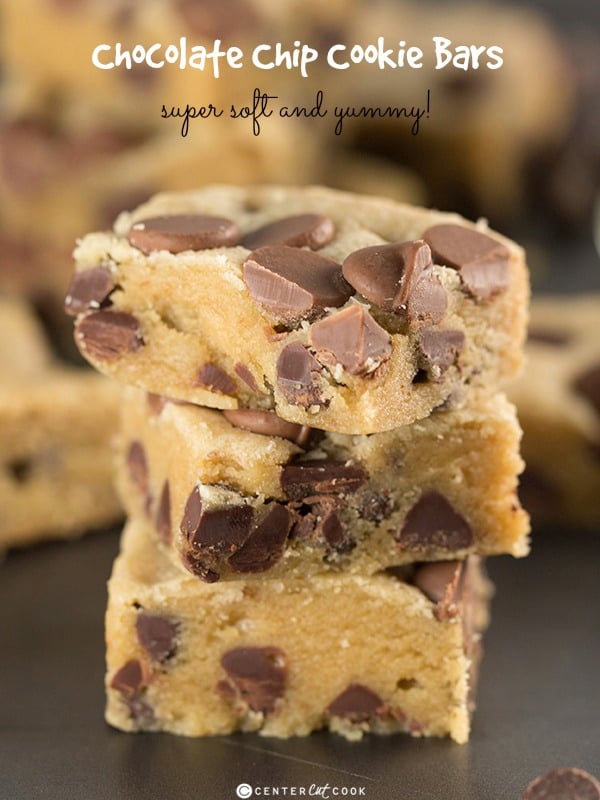 One of the keys to this recipe if you want an ultra soft, almost cookie-dough like result is to under-bake the cookies a bit. Of course, if the super soft result isn't your thing, feel free to bake these chocolate chip cookie bars a little longer to get a more firm result.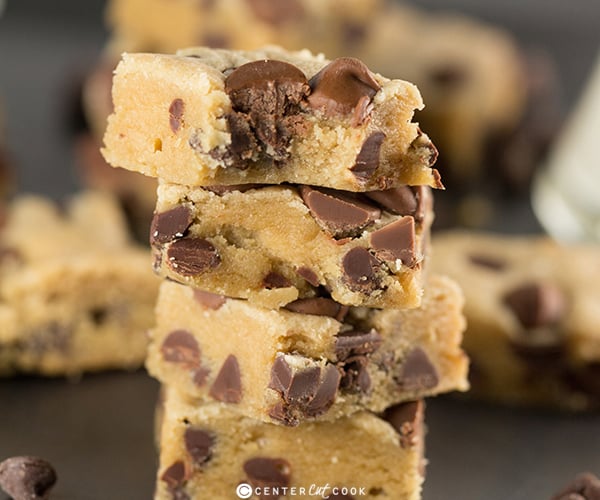 I like to cut these chocolate chip cookie bars into small squares for portion control because they can be addicting. :) If you want to easily remove the bars from the pan, line your pan with foil to sort of create handles. Once the bars cool completely, you can remove the whole cookie from the pan and cut it into squares.
GIVEAWAY!
I'm so excited to be helping Carrian from Oh Sweet Basil celebrate her 30th birthday with a week of fantastic giveaways! Up first is this fabulous Blendtec Blender!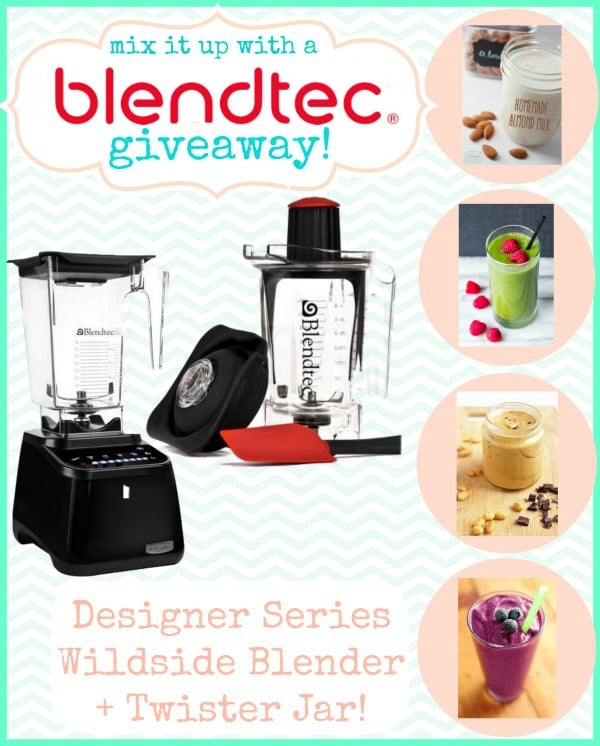 The giveaway has ended. Congrats to the winner, Denny!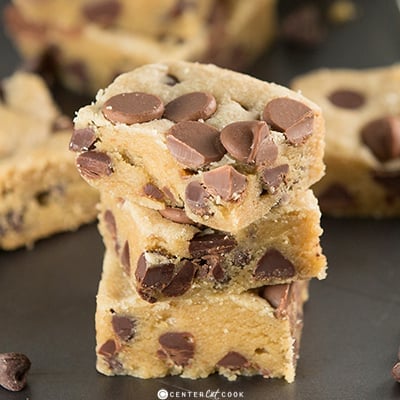 INGREDIENTS
DIRECTIONS
Pre-heat your oven to 375 degrees.
Grease a 9 x 13 inch pan OR for easy removal, line a 9 x 13 inch pan with foil, then spray the foil with non-stick cooking spray.
With your mixer combine butter, shortening, sugar and brown sugar until smooth, about 3 minutes.
Add in eggs and vanilla and beat for an additional 2 minutes.
Turn the speed down to low and add in flour, baking soda and salt. Scrape down the sides of the bowl as you go.
Fold in the chocolate chips until they are distributed throughout the dough.
Spread the dough into your prepared baking dish.
Bake for 15-20 minutes. If you bake them for 15 minutes, they are going to appear undercooked. This is what will give you the super soft result.
Allow the cookies to cool completely before cutting them into squares. Sometimes I pop the pan in the refrigerator or freezer to help speed the cooling process along.
Recipe from
CenterCutCook