Oh cancer, how I really really hate you. Back in January I filled you guys in (read here) on the craziness that was suddenly our life. One week we found out we were expecting our first child, and the next week we found out that Ryan had colon cancer at a healthy, young 29 years old. Initially Ryan was staged at 3C which was wonderful, because it meant that the cancer did not spread to distant areas of the body.
Shortly after that, we learned that there were suspicious spots on both his lungs and his liver (read here), but biopsies of both organs came back negative. Ryan got started with chemotherapy and everything was going pretty good. He finished six rounds of chemo, then a follow-up scan was scheduled, just to make sure that the lungs and liver still looked the same.
The week before the scan I experienced the most amount of anxiety I have ever felt in my life. I was so nervous that we were going to hear that Ryan had stage 4 cancer all along. Unfortunately, as it turns out, he did. The lung nodules grew and a repeat biopsy confirmed that the colon cancer has spread to Ryan's lungs and possibly a couple of lymph nodes in his abdomen too (we're waiting on results from that biopsy).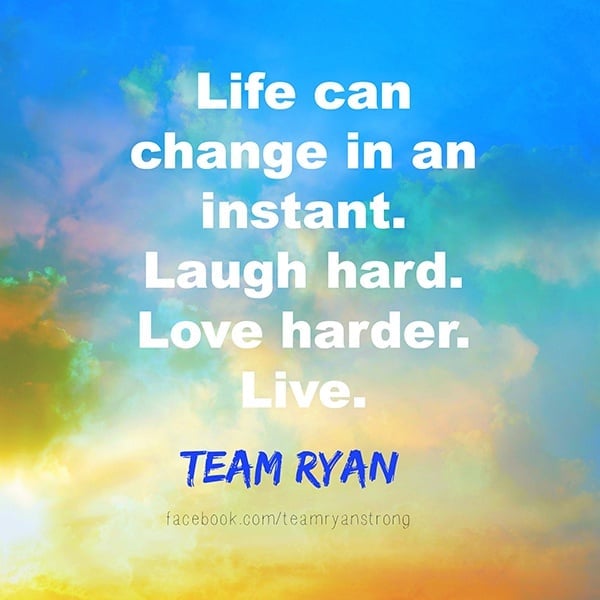 I don't even know how to sum up the week that we have just had. I cried more tears this week than I think I've ever cried in my life. Tears of sadness, tears of frustration, tears from being scared. I hate that Ryan has to go through this at such a young age. I hate that cancer is so gosh darn complicated to treat. I hate that there is so much uncertainty in our lives, especially now with a baby arriving in three months. I realize hate is a strong word, but I hate cancer with a passion.
This week we will be meeting with some doctors to get a second opinion from a highly rated comprehensive cancer hospital. I am hoping and praying that they will have a plan of attack to take on this monster. Ryan is young and aside from cancer, as healthy as could be which is a wonderful thing when you're about to get into a wrestling match with cancer.
We have decided to make our story a bit more public. Yes, I've been sharing here to all of you, but we decided to make a public Facebook page. Maybe it will inspire someone to live their life a little differently, to really enjoy and appreciate what they have? Maybe someone who should have gone for a colonoscopy years ago will follow along and be motivated to go have one done? If just one person can be saved the heartache of going through what we are going through, I will be happy. I felt inspired to do it, so I went with it.
Please head on over to the Team Ryan Facebook Page and click "like." We'd be honored if you would like to follow along and share it with your friends and family.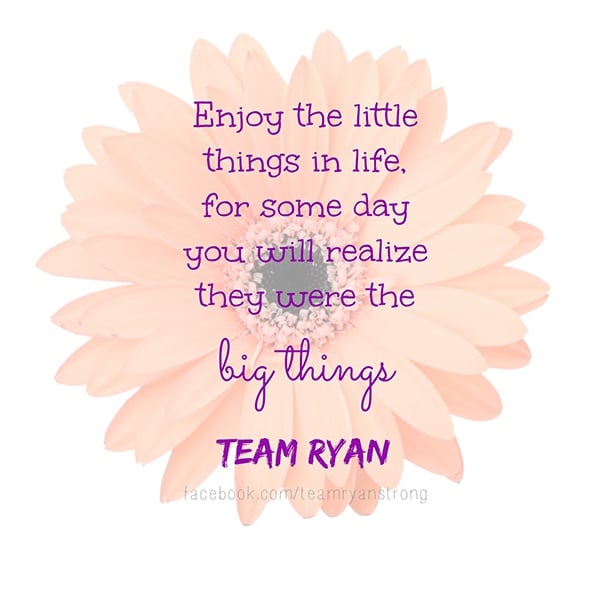 As for me and the baby, I am 27 weeks today. We had the most lovely baby shower two weeks ago. I'll share more about that another time. For today, please just keep the thoughts and prayers coming our way. We've got a long bumpy road ahead of us and I really do believe in the power of prayer.
xo,
Ashley