Hello my friends, it has been such a long time since I have done an update!Another year has come and gone, how is that possible?
Here's our year summed up! I'm calling 2019 the year of "the move." It's a long one, you've been warned! :)
January
January marked one year since Ryan, my husband passed away. You can read about that here. It's hard to believe that we are coming up on two years since his passing.
I tried to keep busy and one way I did that was with the decision to sell our house and move closer to my hometown where most of our family lives. In October 2018, I found a subdivision that was just starting in an area that I really liked and decided to build a cute ranch home with 3 bedrooms, perfect for just Miles and I. It was considered a semi-custom home with a large national homebuilder so there were not many decisions that I had to make, which I preferred. Decision making stresses me out!
January was the month that they began building our home and with that came the realization that I had a lot of work to get done to get our house ready to sell.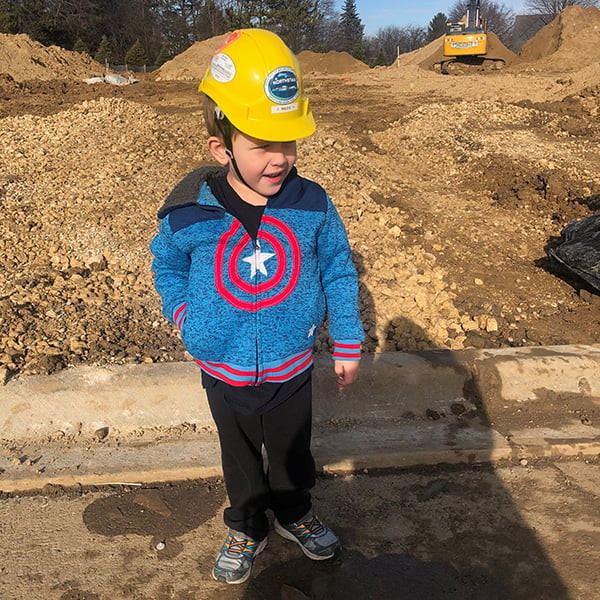 We celebrated Miles's 3 year liver transplant anniversary (which means his 4 year liver transplant anniversary is coming up!) and went to see Paw Patrol Live. So fun! He has loved Paw Patrol since he was little. Even now that he's 5, he still likes playing with all of his Paw Patrol toys.
February
In February we celebrated Miles's 2nd kidney transplant anniversary with Liz, his living kidney donor.
I also took Miles to see Disney on ice which he loved, especially after experiencing Disney World just a few months prior for the first time. In December 2018, Miles was able to go to Disney World with Make-A-Wish and we had the most incredible time. Make-A-Wish really does a wonderful job of helping the child feel special. Miles absolutely loves all of the Disney characters but especially Chip n' Dale, Mickey and Minnie and Pluto. :)
We had fun watching the progress of our new house being built. In February it was framed and got a roof!
March
March was the month that I had to get serious about starting to pack and get my house ready to list. I had been working on little projects here and there since the start of the year, but I was planning to list my house in April and really needed to get to work. I underestimated how much time it'd take to get our house packed up, not to mention sifting through Ryan's belongings. That was harder than I expected.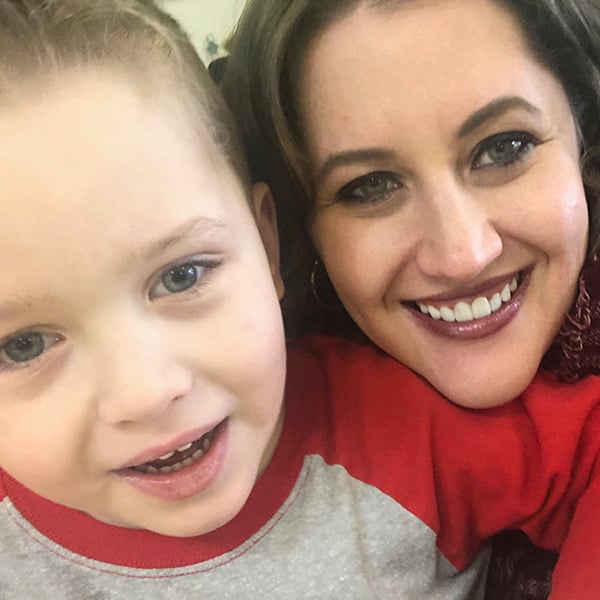 During March we had our pre-drywall inspection at our new house and it was so fun to walk through and see the house coming together! Miles loves all things construction and loved following along with the progress of the house. He especially liked when the cement trucks were out to pour the foundation. He has a thing for cement mixers!
April
April goes down as one of the most stressful months of the year! I was planning to list my house at the end of the month. Anyone that knows me knows that I am a bit of a perfectionist so I was doing everything I could to make sure that my house looked perfect. I spent a lot of time researching staging and how to sell a home faster and tried to implement those things.
Naturally, one week before my house was supposed to go on the market when my to-do list was overflowing, Miles got really sick and had to be admitted to the hospital for almost a week. It was the longest hospital stay he's had since his transplants. I thought we were going to have to push back the date my house got listed but I managed to get everything done in time. And thankfully, Miles was discharged the night before Easter.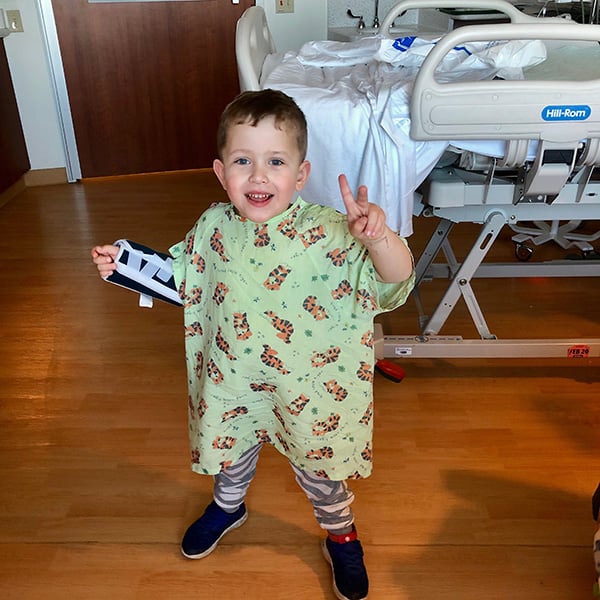 My house went on the market and went under contract after the first showing for the asking price! Woohooo! Except… the buyers backed out. My house went back on the market and it ended up going under contract again, this time to the second couple that came to see our house. I was so relieved!
May
In May, Miles finished up his first year of pre-school. Time sure flies! His first year was definitely an adjustment. It was the first time that he was away from me for any length of time and there were days that it was such a struggle to get him out the door. Funny enough, once school ended he said he missed it and was wondering when he could go back.
Two days after his last day of preschool we closed on our new home and it was time to finish all of the packing and move.
Ryan and I had lived in our house for 10 years. It was so very bittersweet to leave the house that we had called home for so long, and the home where so many significant moments happened. Some good, some difficult. There were definitely some tears as I walked through the house for the last time before we closed — memories came flooding back As hard as it was to leave, it also felt good to be moving to a new house.
June
June was spent organizing our new house and trying to make it feel like home! We also enjoyed the fact that it was summer which meant lots of time playing outside.
July
In July, Miles had his adenoids removed… again! Who knew they could grow back? After exploring every possibility as to why he was having chronic congestion, sinus infections and ear infections, including having him tested for allergies, his ENT doctor ordered a CT scan where we discovered that his adenoids grew back. He was a totally different kid after they were removed and I was so relieved that he could finally breath again! His sleep quality drastically improved.
Miles also lost his first tooth and learned to ride his bike. He only ever rode a balance bike. He never had a bike with training wheels and the transition to a pedal bike was so easy. I definitely feel like starting with a balance bike really helped!
August
In August Miles turned 5! As summer began winding down, we tried to soak up every last bit of summer going to the pool, playing at the park and having picnics.
September
In September, we got into the swing of things with school. Miles started his 2nd year of pre-school at a new school. He absolutely loves his new school and is so bummed on the days that there is no school. He got to go on his first field trip to the Apple Orchard and I got to come with. He loved riding on a school bus for the first time.
October
We had so much fun going to the fall festival in my hometown. Miles especially loved the zipline! Thankfully we were able to have plenty of fall fun before Miles was admitted to the hospital for a couple of days.
He loved carving pumpkins and was Buzz Lightyear for Halloween!
November
Miles was basically sick for what seemed like the entire month of November with pneumonia and some random viruses mixed in there. At one point he had a fever for 8 or 9 days. The only perk is that he wanted lots of snuggles. :)
We put up our Christmas decorations, and I loved seeing how excited Miles was about all things Christmas. He especially loves the train that his Daddy had bought him that goes around the Christmas tree.
December
Oh December. As much as I look forward to Christmas, I am usually equally excited for it to be over. December was another year with lots of sickness but we seem to be starting the year healthy!
December was also the month of puzzles. Miles LOVES puzzles and got quite a few for Christmas and we have so much fun putting them together.
Looking ahead in 2020
I continue to be so thankful for all of you! Thank you for being here, for making the recipes that I make, and for following along on social media.
I started this website 8 years ago! Never did I think that 8 years ago I'd be a young widow with a medically complex little boy earning a full-time living from creating content online. I am thankful every.single.day.
In 2020 I look forward to getting to know more of you, interacting more on social media, and making lots of delicious recipes that you will want to share with your family and friends.
Again, thank you for being here! You are so appreciated.
xoxo,
Ashley