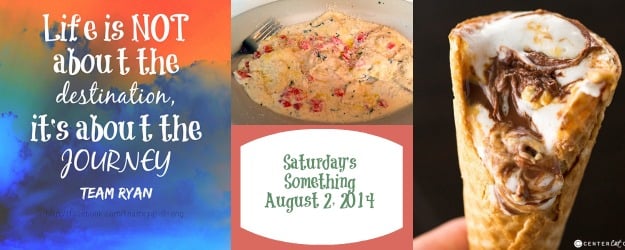 Hey you guys! Happy Saturday! Welcome to this week's edition of Saturday's Something, my time to share a glimpse into life outside of the kitchen. Let's get started, shall we?
1. I've hit the homestretch guys…. 38 weeks today! I am so ready to meet this little dude. I think I'm equally as excited as I am nervous! Ryan decided that maybe he should make a playlist of songs that we can listen to at the hospital. Can you take a guess as to which song is first on the list? This one. Oh boy… :)
2. SO many of you have been following along on Ryan's cancer journey and we appreciate the support so much! For those of you that aren't following along on the Team Ryan Facebook page, we finally got some good news. Ryan's latest scan shows that the new chemo is working which is such a relief after the first six rounds of chemo did nothing. We needed some good news, and we got it! Now we pray that it continues to work.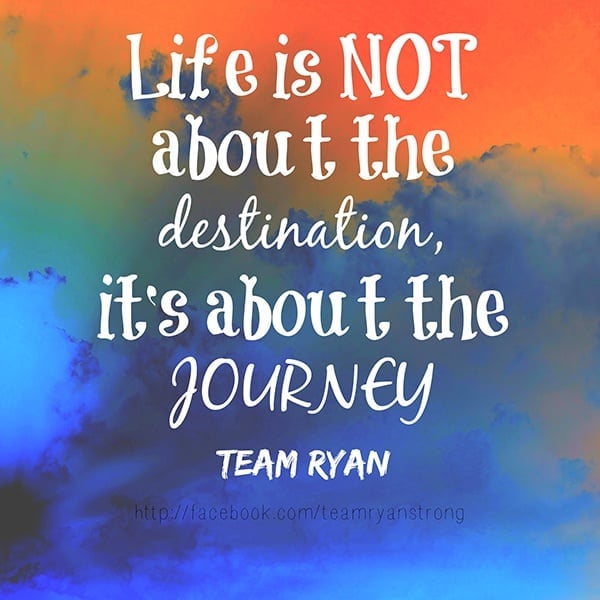 3. Kitchen Product Pick of the week: GelPro Elite Floor Mat
Now that I am 38 weeks pregnant, my feet get tired and swollen pretty easily. Imagine how excited I was when this GelPro Elite floor mat arrived at my door. While I was provided with this mat, I was under no obligation to share it with you but I just had to because it is the MOST comfortable floor mat my little feetsies have stood on! I keep it in front of my sink where I spend way too much time washing dishes, and it's perfect. GelPro was kind enough to send me the Linen Granite Grey, but they've got all kinds of colors to choose from. Check 'em out here.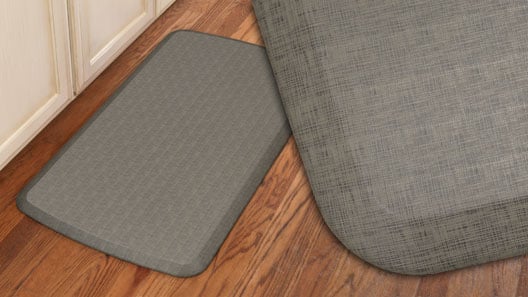 4. A few weeks ago, Ryan and I celebrated our 11th anniversary. We went to one of our favorite Italian restaurants (if you're in the Chicago area, check out Francesca's! They've got a few locations all around Chicago and their homemade pasta is amazing!) and indulged in homemade pasta and then went and indulged some more and had Cookie Dough for dessert at the cute little shop that inspired this recipe for Edible Egg-less Chocolate Chip Cookie Dough. If you're celebrating a special occasion, what's your favorite restaurant to celebrate at?
5. I'll likely be posting any baby news to Instagram first, so if you aren't following me there, click here!
6. A couple of you have asked if I will still be posting recipes after I have the baby and the answer is, of course, YES. I wouldn't leave ya'll hanging without new mouth-watering recipes to try. :) Shortly after I found out I was pregnant I began working ahead on new recipes for you guys, so there are recipes ready to go through the month of October. Initially, I won't be around quite as much to answer questions and respond to comments, but I'll still be here and will get back into the full swing of things around November.
7. These Campfire Cones have made an appearance twice in our house in the last week – so easy, so fun, and so delicious! Bonus: You don't need a campfire to make them. :)
That's all for today! The next time I put together one of these Saturday's Something posts, there will likely be pictures of our sweet little miracle baby. So crazy that this pregnancy is almost over. Have a great weekend!
xo,
Ashley