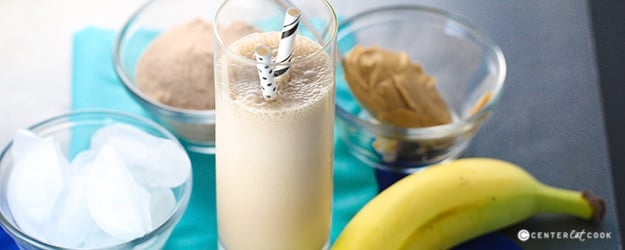 Smoothies are such an obvious choice when you are looking for something healthy yet delicious to get your day started. One of my go-to smoothies that I wanted to share with you today is this Chocolate Peanut Butter Smoothie. Here's what I love about it: it's healthy, it's packed with protein, and it is literally made in minutes. Even better? It tastes delicious! Some smoothies leave a little something to be desired in the taste department, but not this one. You are going to love this Chocolate Peanut Butter Smoothie as an option for breakfast on-the-go, a pre-workout meal, or an afternoon snack.
The base of this Chocolate Peanut Butter Smoothie is Silk Almond Milk. It's dairy-free, gluten-free- healthy and light. Along with Almond Milk, you will add in chocolate protein powder, peanut butter (more protein, woohoo!) and if you'd like, you could add in half of a banana or even some chia seeds. Blend it all together and you're left with a perfect Chocolate Peanut Butter Smoothie that tastes like perfection! Be sure to use a high quality protein powder, as it can really make or break your smoothie.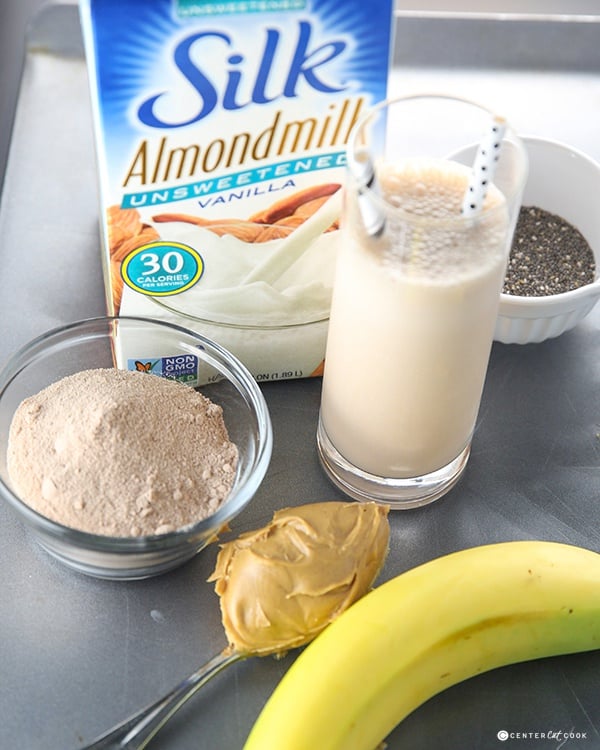 Smoothies are such a quick and easy option for breakfast and making them at home is so much easier than most people expect. You literally just put all of the ingredients in the blender, mix it up and you're done! This Chocolate Peanut Butter Smoothie is not only perfect for you, it's also kid friendly.
What are some of your favorite ingredients to put in a smoothie? Silk has a handy section on their website, just for all kinds of smoothie recipes that you'll love. Click here to check it out. Variety is always nice so that you don't get burned out.
Enjoy!
PS: Tip – Sign up for the Silk Newsletter here and get a coupon to save $$ on Silk Almond Milk.
This conversation is sponsored by Silk. The opinions and text are all mine.
INGREDIENTS
1 cup Silk Almond Milk
1 scoop chocolate protein powder (more or less to taste)
1 tablespoon peanut butter
1/2 cup ice cubes
1/2 banana *optional
Chia seeds *optional
DIRECTIONS
Place all ingredients into a blender. Blend until smooth.
Enjoy!
Recipe from
CenterCutCook