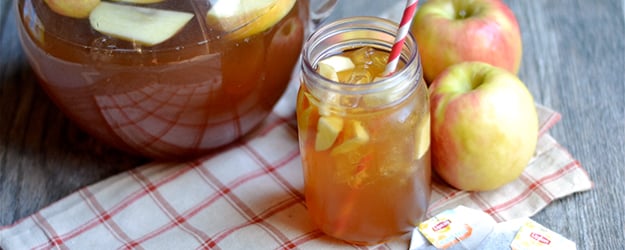 This is a sponsored conversation written by me on behalf of Lipton. The opinions and text are all mine.
Fall football, chili cook-offs, Halloween, Thanksgiving, and families around the dinner table for comfort food are a few of my favorite things about fall. We often think of delicious fall inspired soups, casseroles, and desserts, but sometimes overlook one of the most important components: drinks! I love a good refreshing sweetened iced tea, and think a fall inspired flavored iced tea that is sure to please a crowd is a perfect addition to your next fall gathering!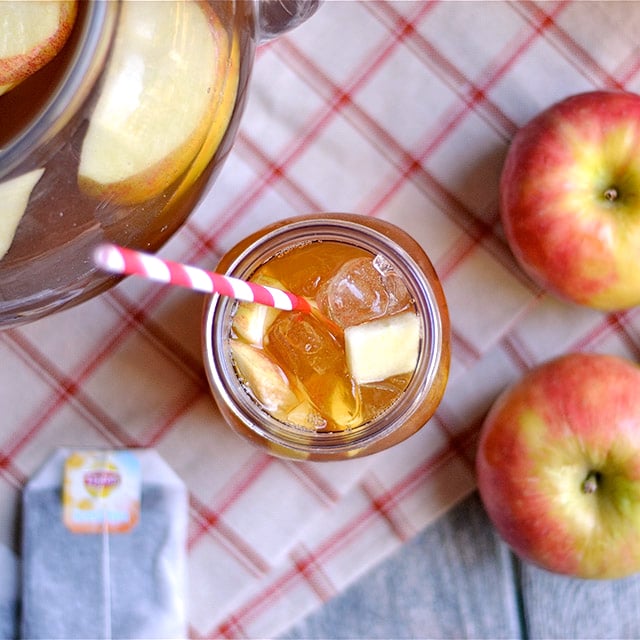 Lipton Tea knows how much families enjoy iced tea, and has created black tea packets specifically for large pitchers. I use family sized iced tea bags for my own family because they are easy to use, and have the taste we all love. In my fall variation, I added apple cider and maple syrup for just the right amount of sweetness without losing the taste of the tea, or overpowering the iced tea with apple. Our Sunday night family dinner last week tasted so much better with our Apple Cider Iced Tea!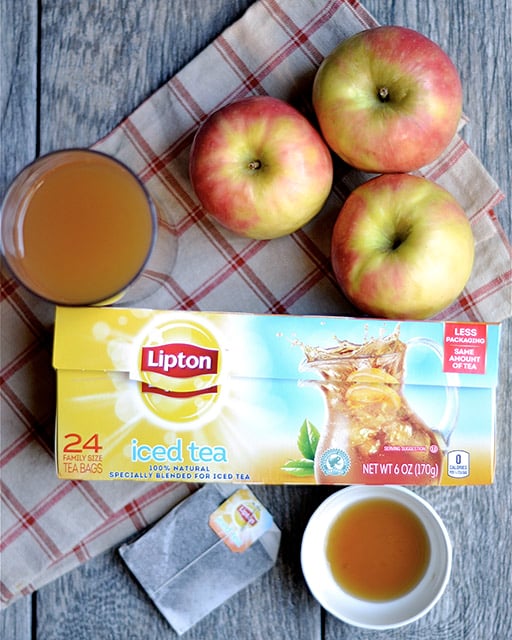 I love this idea for a family dinner during the holidays. Your Thanksgiving table would be perfect with a pitcher of this iced tea! Or even as a holiday brunch idea. You can easily transport this tea to a party, tailgate, or special event. For this super easy drink, boil 8 cups of water and add 4 family size tea bags. After 5 minutes, remove the tea bags and add maple syrup. Refrigerate until cold. Add in your apple cider and fresh apples to serve.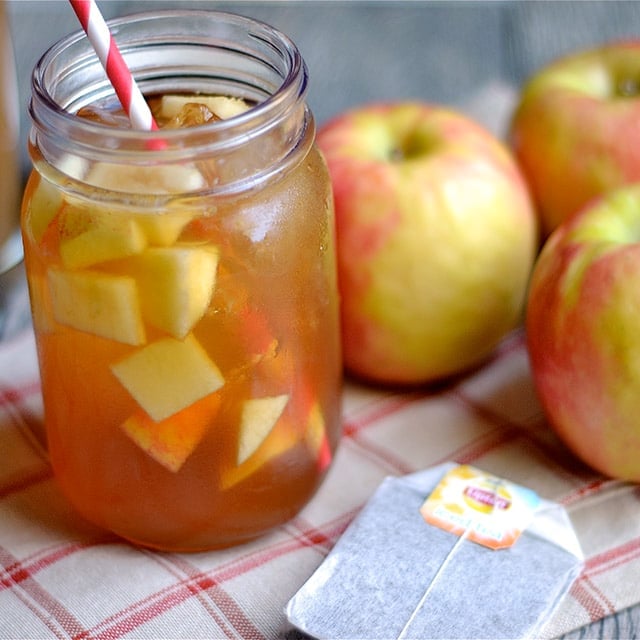 INGREDIENTS
8 cups water
4 Family Size Lipton Iced Tea Bags
1/4 cup real maple syrup
5 cups apple cider
3 cups ice
1 apple, sliced
DIRECTIONS
Boil 8 cups of water in a kettle or pot. Remove from heat, and place tea bags inside the water. Let steep for 5 minutes.
Add maple syrup and stir until dissolved. Place tea inside a large pitcher.
Add Apple Cider and refrigerate until cold.
Add ice and sliced apple to serve.
Tea will remain fresh for up to 3 days in the fridge.