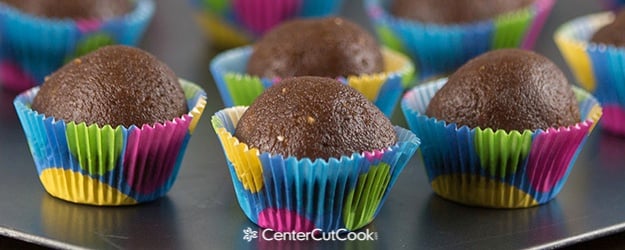 It always feels like I've won the jackpot when I make an awesome snack that is actually good and good for you, like today's scrumptious recipe for Healthy Chocolate Peanut Butter Energy Bites! Typically when I try a healthy snack or dessert that claims to be delicious, it usually ends up tasting like chalk and I'm left disappointed. Sound about right? Not so with these guys!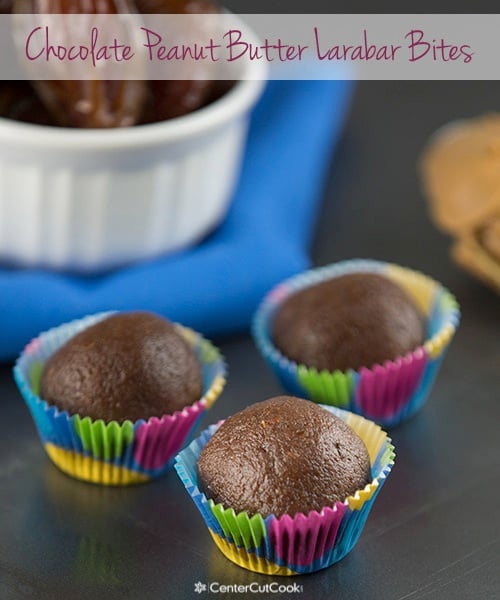 When I decided I wanted to try and make something similar to a Larabar, I was skeptical to say the least. A Larabar is an energy bar that uses only natural ingredients. Some of the most popular flavors that they sell consist of options like Apple Pie, Cherry, Pie, and Banana Bread. While Larabars are good, they're a little pricey even if you manage to find them on sale or have a coupon to use.
I've been wanting to experiment with Medjool Dates after I started noticing Melissa at My Whole Food Life using them for so many different recipes. When I stumbled upon Medjool Dates at Costco,I bought the whole big ole package and started experimenting! First on the list? Homemade Larabars!
Here's what Medjool Dates look like, in case you're wondering: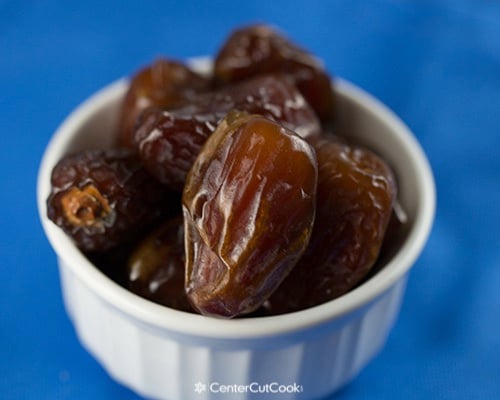 While I found them at Costco, Whole Foods sells them, and more and more grocery stores are starting to carry them as well. Of course, Amazon also sells them too! Medjool Dates are large, sweet, and so SO versatile.
The method is simple, after pitting the dates, you'll place the dates, peanut butter, cocoa powder and a little water in a food processor and process until a dough-like consistency forms. The first time around I made the mixture into squares and bars which was a little tricky, just because the mixture is soft. Then I got the idea that it might be easier to form the mixture into bites instead of bars or squares and it worked perfectly! They are like a Larabar but shaped into convenient bite sized balls that are perfect for snacking or a dessert that won't leave you feeling guilty.
This recipe for Healthy Chocolate Peanut Butter Energy Bites is a keeper, that's for sure! Ryan thought they were pretty darn awesome too. They taste sweet yet there's no processed sugar! It blows me away that dates are capable of adding just the perfect amount of sweetness to a recipe.
If you haven't ever bought Medjool Dates before, please don't be intimidated. They are beyond easy to work with and I am just blown away at how versatile they are. You will be able to get about 18-20 "bites" from this recipe. If you don't want to form them into bites, you could form the dough into a rectangle and cut them into squares or bars. Enjoy!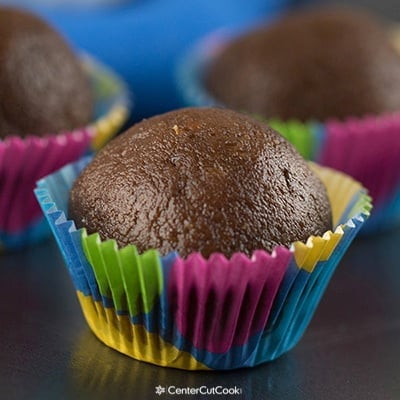 INGREDIENTS
DIRECTIONS
Place all ingredients into a food processor and process until a dough-like consistency forms.
Use about two tablespoons of mixture for each "bite." Use your hands to roll the dough into a smooth ball.
You'll get about 18-20 bites from one batch.
I like to store them in the refrigerator but you can also store them at room-temperature.
Recipe adapted from
My Whole Food Life