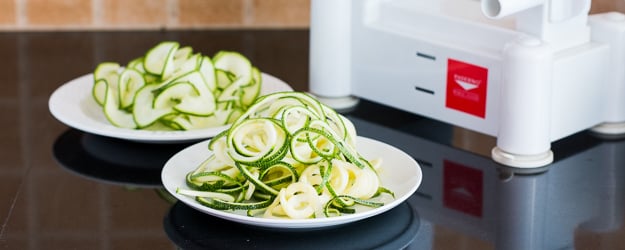 There is really nothing in this world like spaghetti and meatballs, but if you are trying to eat healthier, cleaner and better, a great substitute is zucchini noodles. They are healthy, grain free, low carb and can be ready in a jiffy!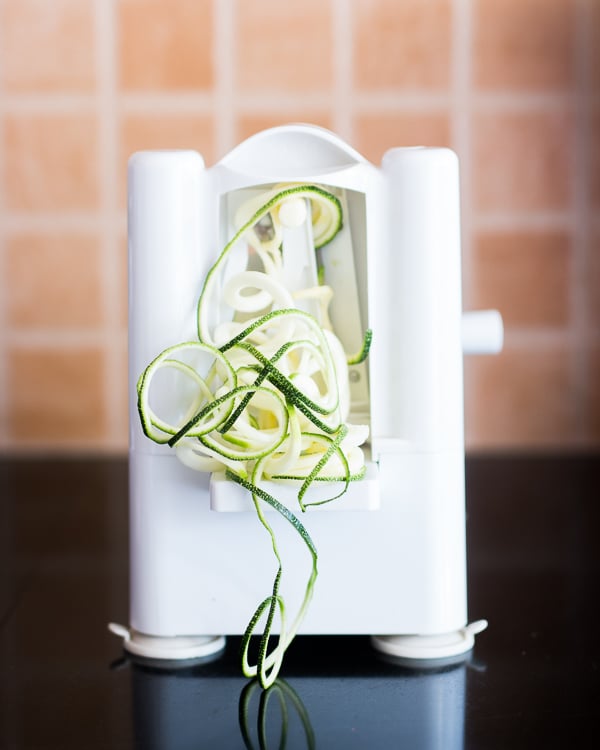 Now they make look super difficult to make, but that's where I'm going to prove you wrong. To give you the lowdown on how to make zucchini noodles, there are a three ways:
Use a spiralizer, either handheld or countertop
Use a julienne peeler which will also give you thin strips, but not long noodles like a spiralizer would
Use a mandoline which will do the job but the strips will be squarish instead of round noodle like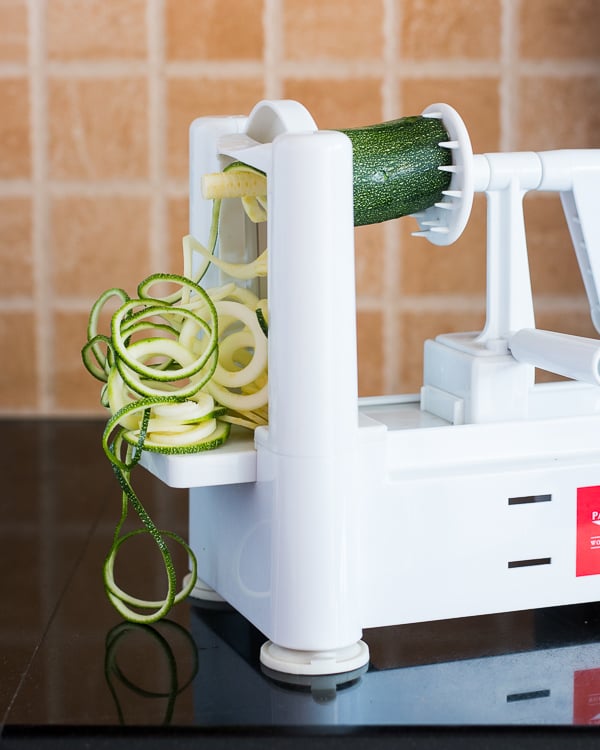 I could've shown you how to use all three ways of making zucchini noodles, but I prefer to tell you only that which works best. And if you want to make zucchini noodles, the spiralizer is your one and only best friend. There are many spiralizers in the market, and while some people see success with a handheld, I recommend the countertop because it's sturdy, has a great grip and will give you perfect zucchini noodles or zoodles every single time. All you need to do to use it is cut the top and bottom of the zucchini and fit it into the spiralizer and spiralize away! You can use a spiralizer to spiralize carrots, apples, onions, cucumbers, squash and a lot of other vegetables. So just investing in one spiralizer will ensure that you have vegetables noodles galore!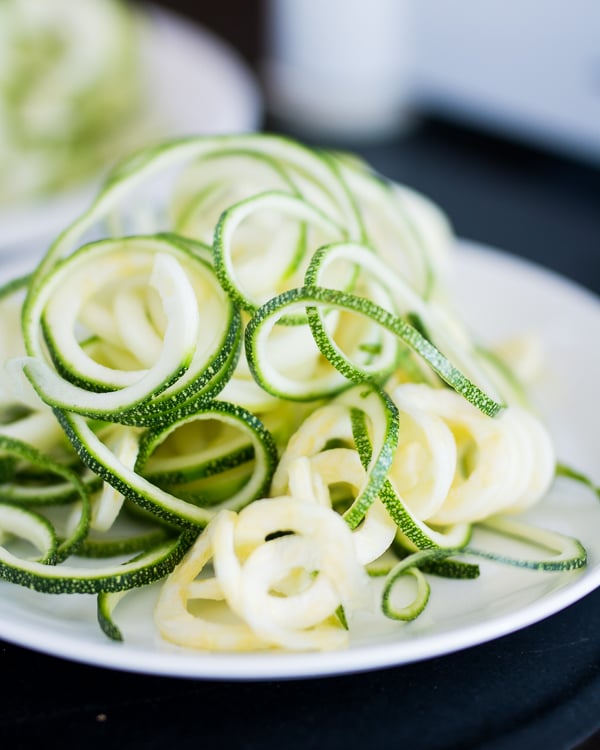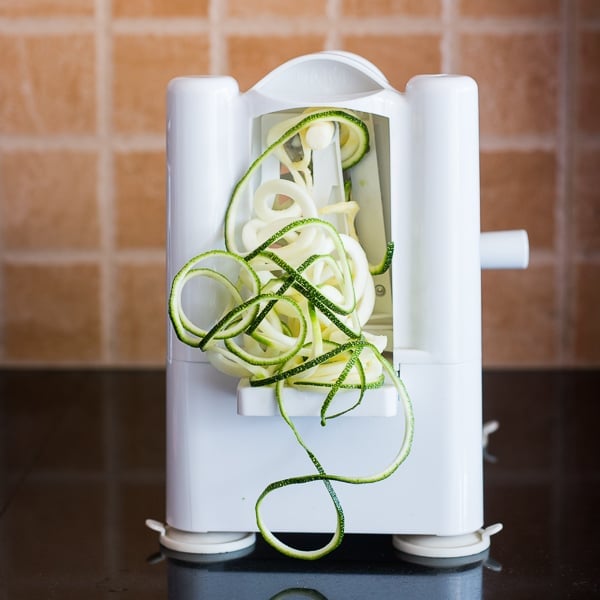 INGREDIENTS
DIRECTIONS
Cut off the top and bottom of the zucchini in such a way that it's flat at the edges.
Place the zucchini in between the two part of the spiralizer as shown in the pictures, and rotate the handle to spiralize.
This makes 2-3 cups of noodles depending on the size of the zucchini.