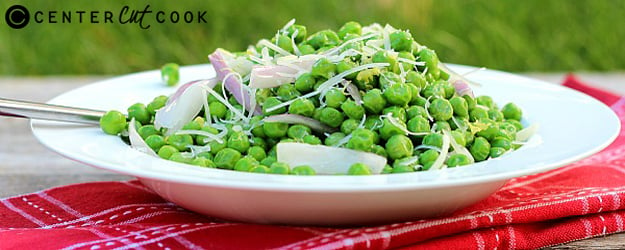 I have found my new "standard" recipe for serving peas as a side dish! Up until now, peas have kind of been a filler to quickly heat and serve as a second thought. This recipe just put this protein-packed veggie at center stage. Parmesan Peas with Shallots and Lemon takes no time to make but the flavors here are bright and fresh, sweet and savory. The recipe seems (and is!) simple, but the combination of sweet peas with garlic-like mild shallots pairs perfectly with the sharp Parmesan cheese and lemon juice freshness.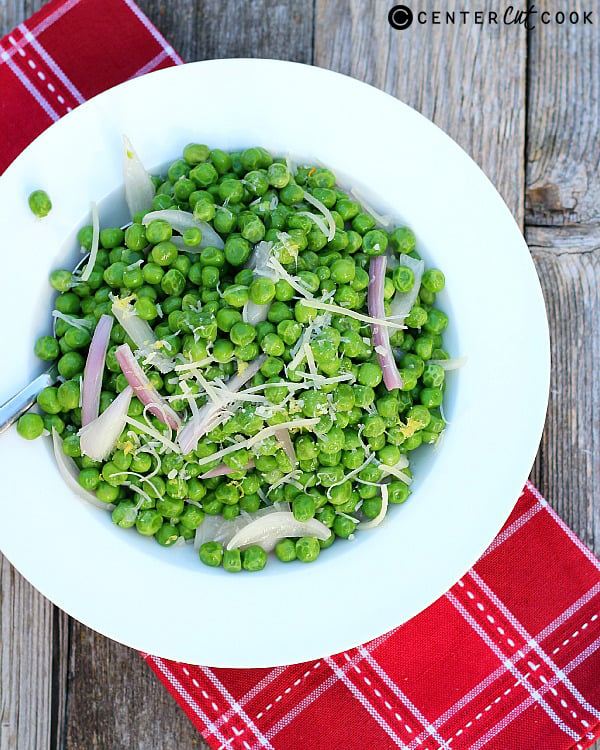 Made with frozen peas in a skillet, whip this up at the very end of all your hard work on Thanksgiving or serve it any weeknight with chicken or even over rice. Best served hot, but even delicious at room temperature.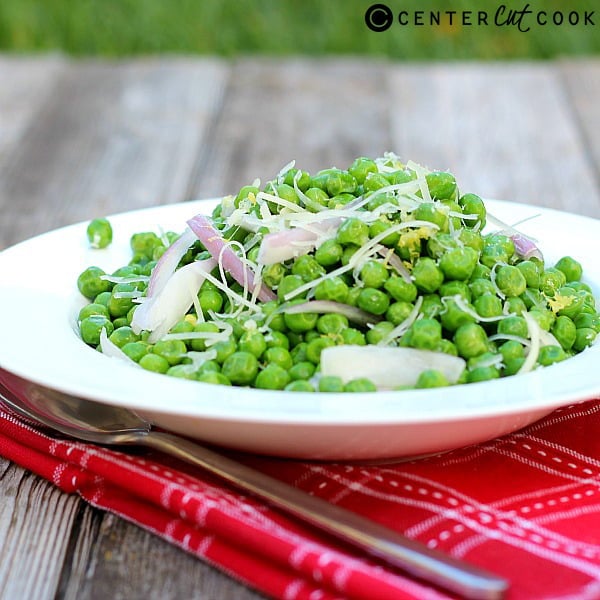 INGREDIENTS
3 tablespoons butter
2 medium shallots, thinly sliced pole to pole
24 oz. bags frozen peas, thawed (if you can find petite, they're even sweeter)
3/4 teaspoon salt
Juice from one lemon, about 3 tablespoons
1/2 cup grated Parmesan, plus more at serving
Lemon zest for garnish to finish
Salt and black pepper to taste
Zest from one lemon for garnish
DIRECTIONS
Heat butter in a 12-inch skillet over medium heat. Add the shallots and cook until the shallots are soft, about 3-4 minutes.
Stir in the peas and 3/4 teaspoon salt and cook until the peas are soft but still bright green, about 3 minutes. Add the lemon juice and toss. Remove from heat and stir in the Parmesan and add black pepper, to taste.
After transferring to serving bowl, add additional Parmesan and lemon zest.
Serve hot.
Servings: 6-8
Recipe adapted from
The Cooking Channel