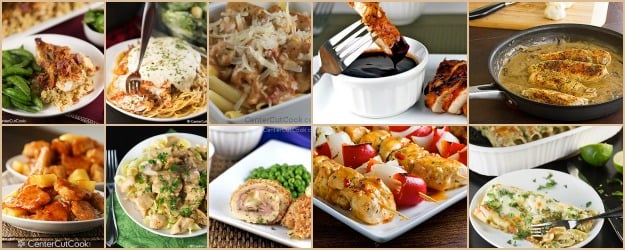 The Top 10 Quick & Easy Chicken Recipes that are perfect for dinner! There is something for everyone in this collection including both kids and adults alike!
I don't know about you but I am always looking for quick and easy chicken recipes that I can make for dinner. Today I thought I'd share my top 10 favorite quick and easy chicken recipes. There's something for everyone in the mix, including some that the kids will love! The best part about most of these recipes is that they can be made quickly so that you don't have to spend hours prepping dinner.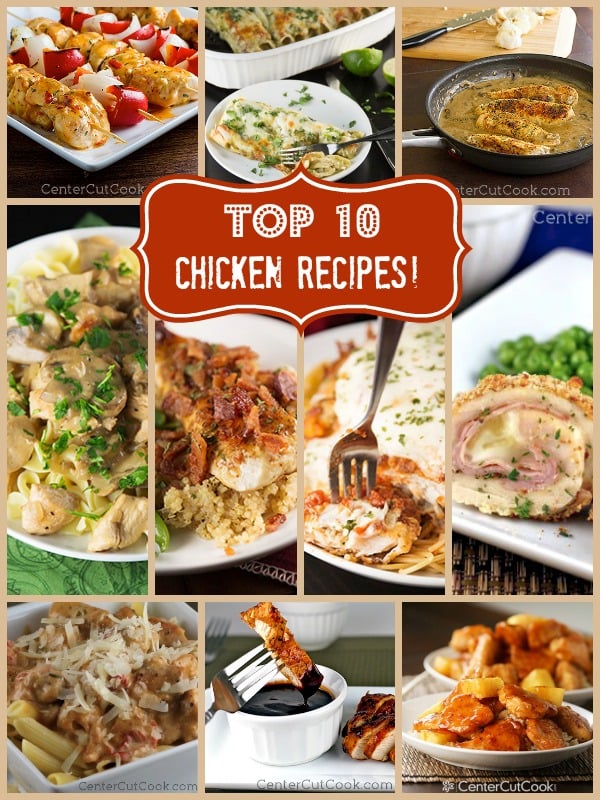 ---
Balsamic BBQ Glazed Chicken – A homemade balsamic bbq sauce is used to glaze chicken as it's grilling. The result is tender chicken with a slightly sweet, and tangy taste.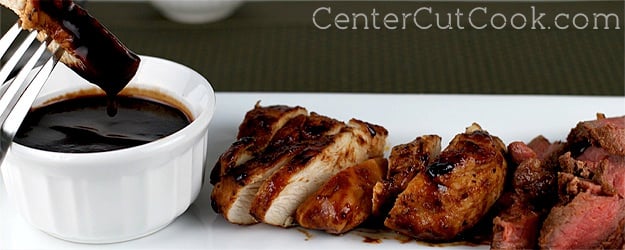 ---
Bang Bang Chicken Kabobs – I used my favorite recipe for Bang Bang Shrimp as inspiration for these spicy Bang Bang Chicken Kabobs!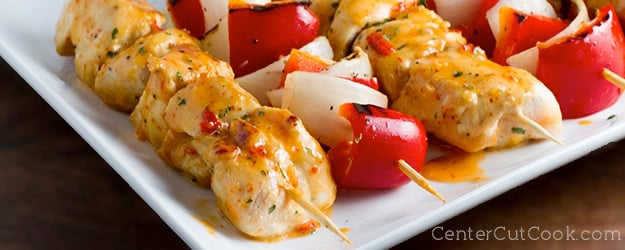 ---
Cajun Chicken Pasta – Cajun Chicken Pasta — spicy, cajun flavored chicken combined with a creamy melty parmesan alfredo sauce. It's a restaurant quality meal ready in under 30 minutes!
---
Chicken Cordon Bleu Rollups – Thin slices of chicken, ham, and cheese are rolled up, covered in bread crumbs, and baked until crisp, then topped with a homemade parmesan pepper sauce. We call them Chicken Cordon Bleu Rollups and they are absolutely delicious!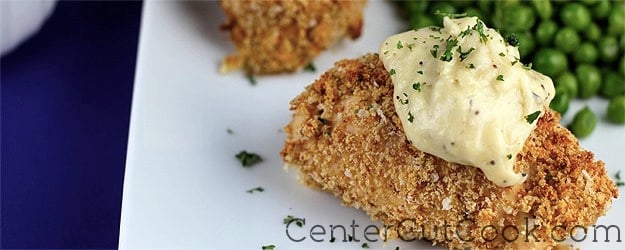 ---
Chicken with Mushrooms in a Light Balsamic Cream Sauce – Chicken with mushrooms in a light balsamic cream sauce comes together in about 30 minutes and is a delicious alternative to the classic recipe for creamy chicken and rice!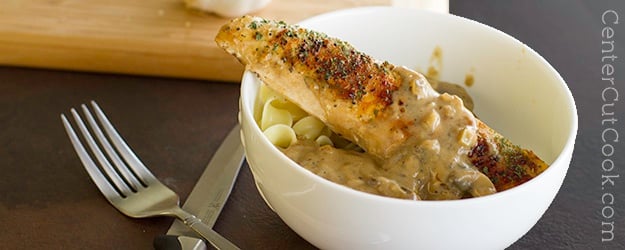 ---
Easy Chicken Parmesan – An easy recipe for Chicken Parmesan that's ready in 30 minutes! Served over pasta, this chicken parmesan with melty mozzarella and marinara is a family favorite!
---
Easy Chicken Stroganoff – A quick and easy recipe for Chicken Stroganoff made in a skillet instead of the slow cooker with a creamy delicious flavorful sauce that's a bit more healthy for you than the traditional version!
---
How to make Sweet and Sour Chicken – Want to impress your family and friends? Homemade Sweet and Sour Chicken is the answer! Fabulous Chinese take-out, made right at home.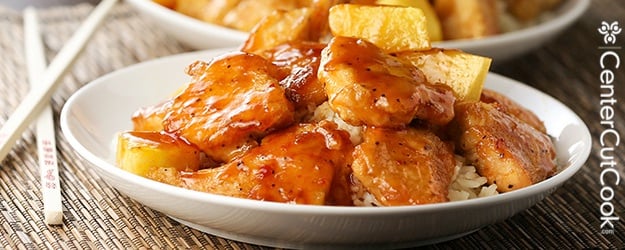 ---
Green Chicken Chile Enchiladas – Green Chile Enchiladas Recipe with tender chicken, tasty green sauce, cheese, and sour cream, gets baked in the oven until bubbly and golden brown! This is a recipe the whole family will love and it's ready in 35 minutes!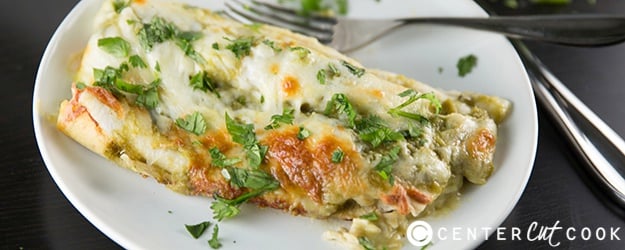 ---
Maple Bacon Dijon Chicken – Maple Bacon Dijon Chicken: a simple chicken and bacon skillet recipe that incorporates the flavors of maple and dijon. Served over quinoa, this is a 30 minute dinner your family will love!