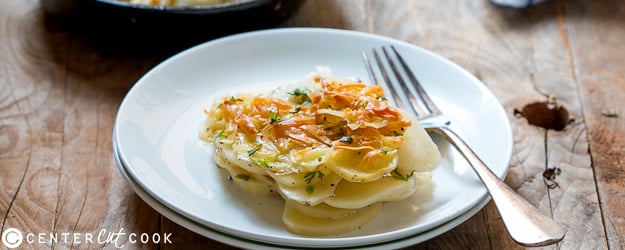 Move over mashed potatoes – this baked garlic scalloped potato recipe is one of my favourite ways to eat potatoes. And so versatile too. I've used cheese and garlic to flavor this recipe, but you can add bacon, thyme, rosemary and even bayleaf to add some extra oomph to yours!
Plus there are only 6 ingredients, and it's super simple to do! All you need to do is slice your potatoes into uniform slices and arrange them around your dish in such a way that they overlap slightly. Keep adding cream, cheese and seasoning after each layer till you reach the top. Pop the dish into the oven, and you are done!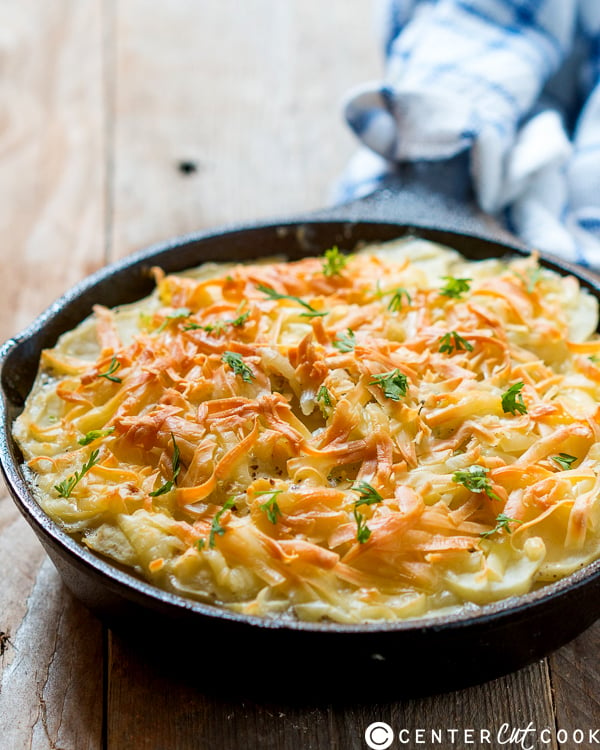 Best part? The slices in the top layer become nice and crisp, while the ones in the middle are soft and buttery, so you get the best of both worlds.
Serve this at your next Thanksgiving dinner, and it's going to become your family's favourite side dish. In fact I recommend making extras!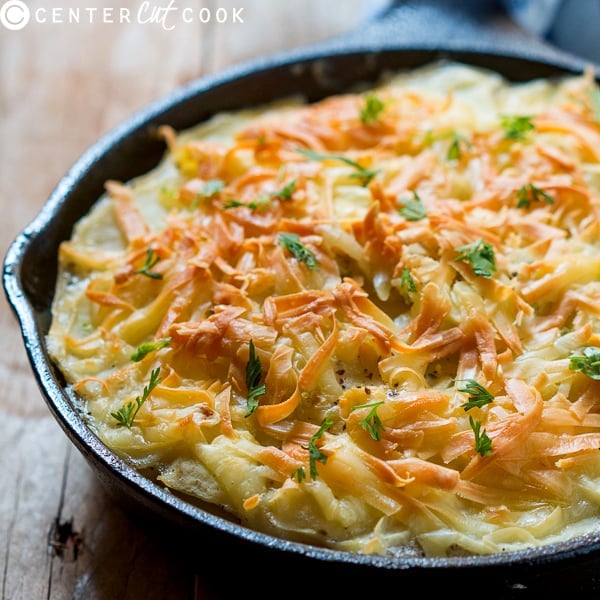 INGREDIENTS
1.5 pounds Potatoes
4 Garlic cloves, minced
1 cup Heavy Cream
1/2 cup grated Cheese
1 tablespoon Butter
Salt and Pepper to taste
DIRECTIONS
Pre-heat oven to 375 degrees.
Peel and slice your potatoes into thin slices, approximately one fourth inch in thickness. Keep a bowl of water ready and soak the slices in it as you cut. This prevents the slices from turning brown.
Brush an 8 inch baking dish with butter or oil.
In another pot add heavy cream, garlic and salt. Bring this up to a simmer and switch off the flame.
Start arranging the potato slices in the dish in such a way that they overlap slightly. Once you've placed the first layer, sprinkle with salt, pepper, a tablespoon of cheese and two tablespoons cream. It's important to season each layer well.
Keep repeating till you've exhausted the slices. Brush the last layer with butter and top with remaining cheese.
Bake for 45-50 minutes till the potatoes are cooked through. Serve hot.
Servings: 4