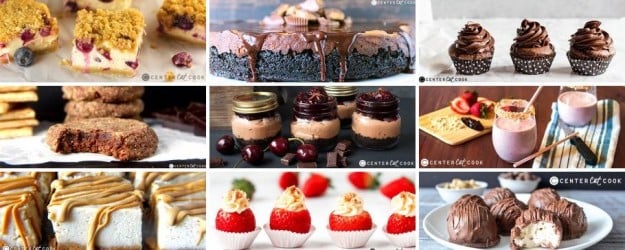 Cheesecake is the dessert I think of when I want something special. It's indulgent and smooth, and plays well with so many flavor combinations! It seemed fitting to give you all the best cheesecake recipes in one place.
If you've never made cheesecake from scratch, it might be because people make it seem intimidating. There are pages and pages of advice on the best cream cheese ratio to use, and thousands of tips on how to keep the top from cracking. For a novice this can all seem daunting. And then there's the spring form pan. A CAKE THAT NEEDS A SPECIAL PAN?! That can automatically count plenty of people out, especially if they love the idea of cheesecake but aren't avid bakers.
I'm here to dispel the cheesecake rumors! This collection of cheesecake recipes has something for everyone! From no-bake bites to stuffed strawberries, cupcakes, fudge, blondies, and a peanut butter cup cheesecake that will make you the star of the dessert show, there is definitely something for bakers at every lever, and cheesecake lovers of all kinds!
---
Blueberry Cheesecake Bars – Blueberry Cheesecake Bars with a crumbly streusel topping and a hint of lemon using fresh lemon juice and a little bit of lemon zest! Bursting with juicy blueberries, this recipe for easy Blueberry Cheesecake Bars is a keeper!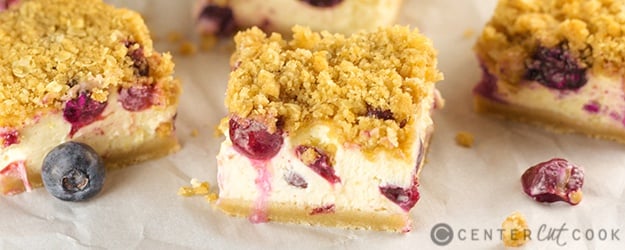 ---
Peanut Butter Cup Cheesecake – This Peanut Butter Cup Cheesecake is smooth, rich, creamy, and is easy to make. A delicious combination of chocolate and peanut butter that is irresistible!
---
Chocolate Cheesecake Cupcakes – Rich, chocolate cupcakes with a surprise cheesecake filling. You are never going to want another cupcake after you try these chocolate cheesecake cupcakes.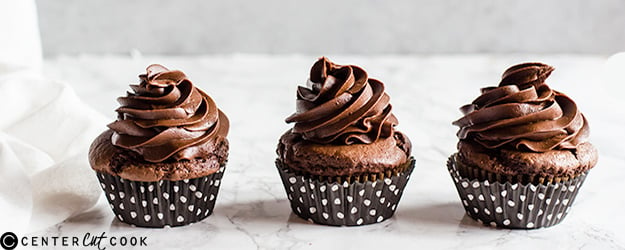 ---
Chocolate Cheesecake Cookies – These Chocolate Cheesecake Cookies are creamy on the inside, have a slight graham cracker crunch on the outside, and are everything you love about cheesecake made into a cookie!! Easy, quick, and so delicious!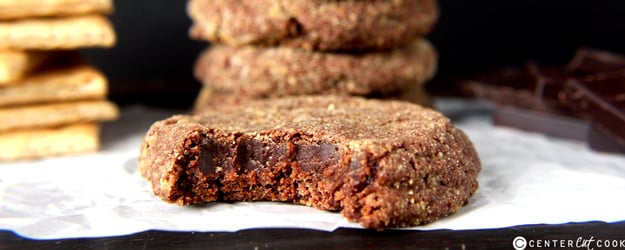 ---
No-Bake Chocolate Cherry Cheesecake – This quick and easy black cherry chocolate cheesecake is the ultimate in indulgent desserts. A no-bake pudding that can be made ahead. What's not to love?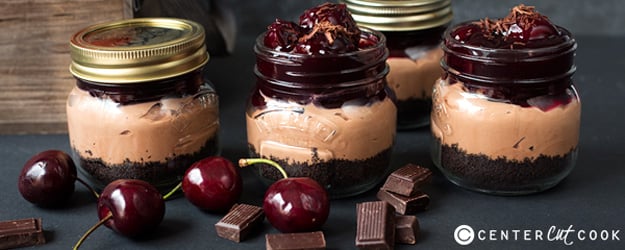 ---
Strawberry Cheesecake Smoothie – A thick and creamy strawberry cheesecake smoothie is the best way to bring in the morning. Sweet, and slightly indulgent, this simple smoothie will keep you satisfied for hours.
---
Peanut Butter Lovers Cheesecake – This Peanut Butter Lovers Cheesecake is made for everyone that is crazy about peanut butter!! Nutter Butter crust, smooth peanut butter cheesecake filling, and topped with a sweet peanut butter drizzle. One bite and you will be in love!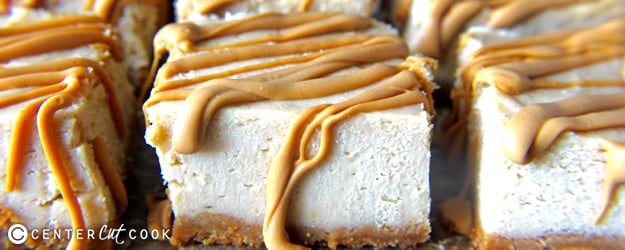 ---
Cheesecake Stuffed Strawberries – Cheesecake Stuffed Strawberries are the perfect no-bake treat! Juicy strawberries stuffed with delicious cheesecake filling are the ultimate indulgence! Dip them in Chocolate to take them to a whole new level!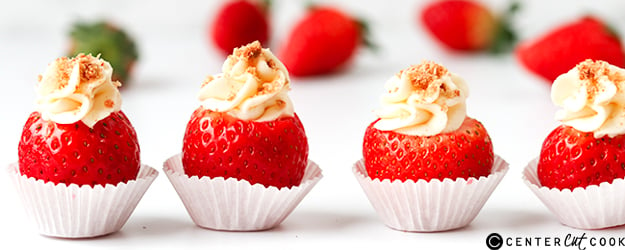 ---
No-Bake Cheesecake Bites – These No-Bake Cheesecake Bites are easy, delicious, and almost too good to be true. Everything you love about cheesecake, made into a bite size treat!
---
Oreo Cheesecake Fudge – This Oreo Cheesecake Fudge is so easy to make, no-bake, and has only 5 ingredients. An easy Oreo treat that will become a favorite!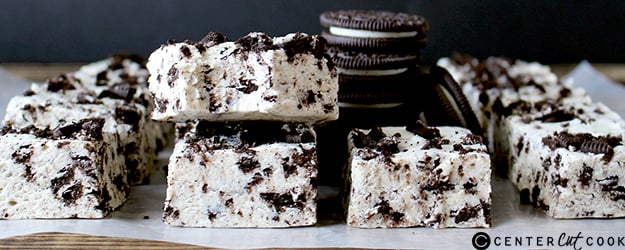 ---
Cherry Cheesecake Blondies – These Cherry Cheesecake Blondies combine brown butter, chewy cherries, and sweet cheesecake to make the best blondies ever!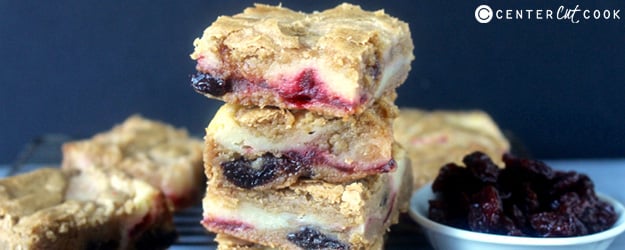 ---
Cherry Cheesecake Brownies – These decadent Ghirardelli Cherry Cheesecake Brownies are a treat YOU don't want to miss!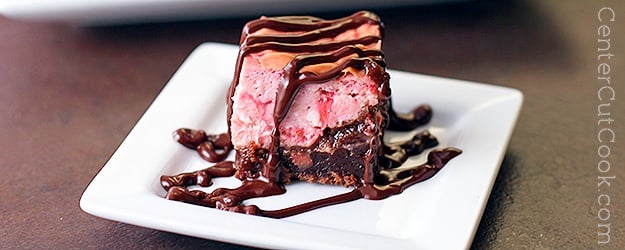 ---
No Bake Peanut Butter Cheesecake Jars – A crunchy, creamy make-ahead dessert with lashings of peanut butter cheesecake.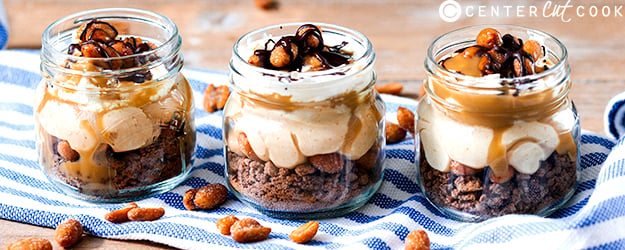 ---
Pumpkin Cheesecake Cookies – These Pumpkin Cheesecake Cookies are quick to make and will please any pumpkin lover. A soft creamy center with a graham cracker coating- these are the perfect treat!