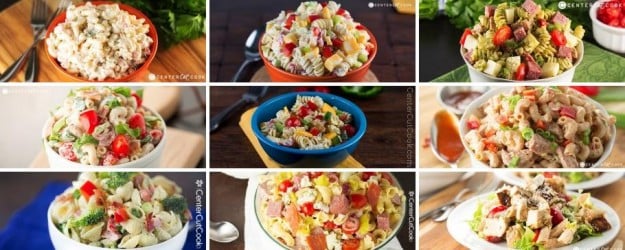 The most refreshing and best pasta salads. All of them go great with just about any barbecue!
If you are a fan of pasta salads there is no doubt that you are going to love some of the ones we have listed below! As spring gets closer there is nothing like having a cold pasta salad in the fridge that you can snack on. These are especially great when you fire up the grill and start barbecuing! All of these are sure to be a crowd pleaser.
I'm not sure which one is my favorite. I do love the BLT pasta salad though because the bacon gives it a great taste that compliments all of the flavors packed in the pasta salad? A couple of them also have ranch mixed in and seem to be loved by everyone that we've made them for.
---
Easy Macaroni Salad – Easy Macaroni Salad, just like you'd get from the deli at the grocery store! Wondering how to make classic Macaroni Salad? This homemade recipe is easy and versatile. Add tuna, peas, or any of your favorite add-ins.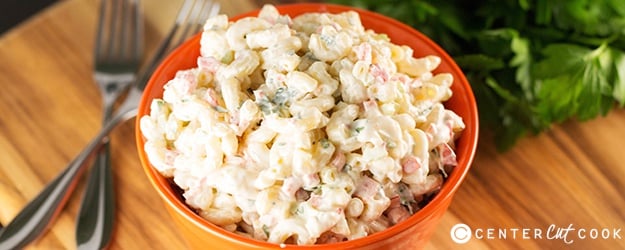 ---
Creamy Cheddar Pasta Salad – Creamy Cheddar Pasta Salad with a simple dressing is a fantastic side dish for a summer BBQ! It's versatile too – add in broccoli or any other veggies that you'd like!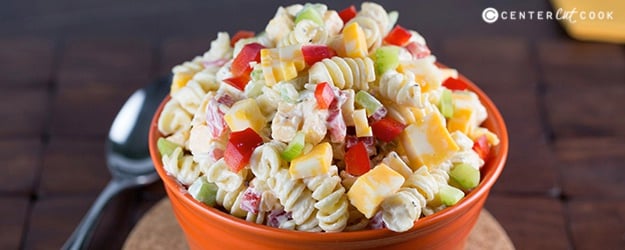 ---
Pesto Pasta Salad – An easy Pesto Pasta Salad recipe tossed with creamy basil pesto dressing, grape tomatoes, chunks of salami, and cubed mozzarella cheese. The perfect summer side dish great for BBQs or potlucks!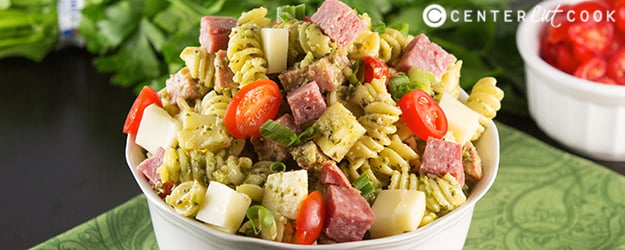 ---
BLT Pasta Salad – The fabulous flavors of a BLT come together in this BLT Pasta Salad with spinach, crispy bacon, and grape tomatoes tossed in a simple dressing. It's the perfect summer pasta salad!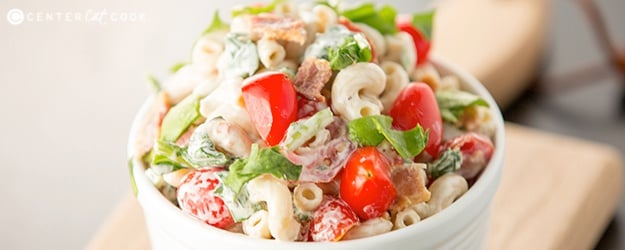 ---
Bacon Cheddar Ranch Pasta Salad – The triple threat consisting of bacon, cheddar, and ranch, make this an unbeatable side dish for your summer BBQ!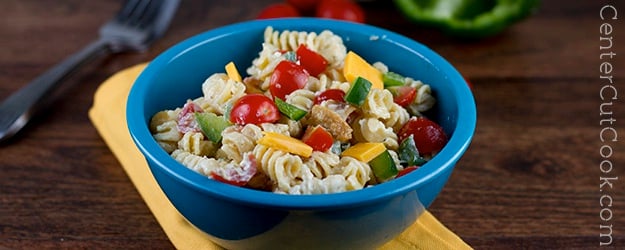 ---
BBQ Macaroni Salad – BBQ Macaroni Salad is similar to traditional macaroni salad except the dressing combines mayo with tangy BBQ sauce. The addition of turkey kielbasa makes this a hearty pasta salad perfect summer BBQ's, potlucks, and to accompany weeknight dinners.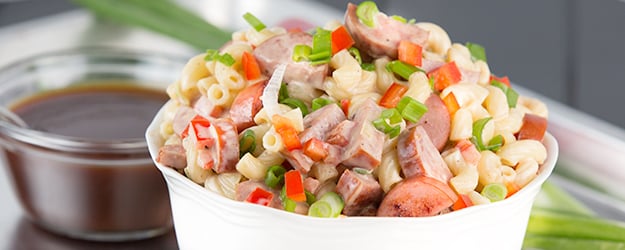 ---
Easy Ranch Pasta Salad – Easy Ranch Pasta Salad with bacon, broccoli, and red pepper!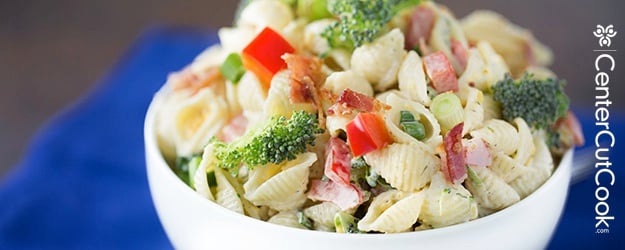 ---
Antipasto Pasta Salad – The Classic Italian Antipasta pasta platter is turned into a perfect pasta salad with chunks of pepperoni, pepperoncini peppers, tomatoes, cucumbers, and blue cheese crumbles!
---
Caesar Pasta Salad – Ceasar Pasta Salad with grilled chicken, lettuce, penne, cherry tomatoes, and parmesan cheese tossed with caesar dressing. It's easy to make, light and fresh!
---
Easy Veggie Pasta Salad – A simple go-to salad that can easily be made in advance.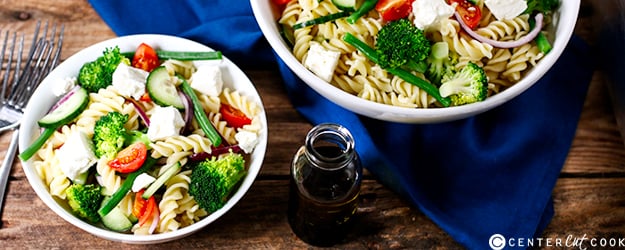 ---
Roasted Red Pepper Pasta Salad – Roasted red peppers blended into a tangy sauce, tossed with pasta and fresh vegetables for a simple weeknight side dish or meal!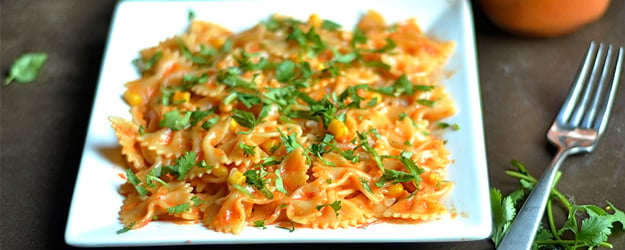 ---
Greek Pasta Salad – Greek Pasta Salad with feta cheese, cucumber, tomatoes, red onion, and olives is tossed with the perfect Greek salad dressing. Make this with chicken for an easy dinner!