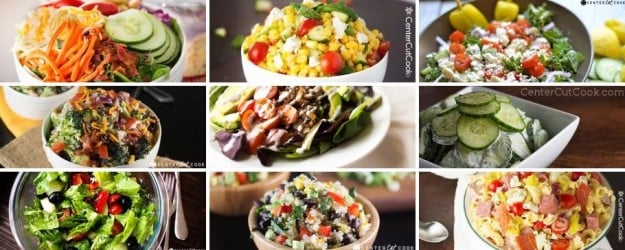 Whether you are trying to eat more fruits and vegetables every day, shed a pound or two, or just want something cool and crisp to eat, salad recipes are the way to go!
Salads are so simple to make, but if you are anything like me, it can be easy to get stuck in a lettuce rut. So I took a little time to lay out my very favorite salad recipes for you; in fact, I think they are the very best!
Some of these salads make amazing sides while others are full-on hearty main meals. Often I find salad inspiration in other dishes I adore, so there are several recipes centered around delicious meals like tacos.
I included a quinoa salad that remains in my top recipes, a corn salad that is perfect on the side of everything, and a broccoli salad that will make you the star of the next potluck or cookout! There's a cucumber salad that is crisp and fresh, and a BLT salad that tastes just like summer. There is a link to How to make a Mason Jar Salad so you can stock up your fridge and take salads for lunch! I even added pasta to one for the carb lover in us all.
So whether Thai flavors are what make you swoon, or you need a great Italian salad to accompany your lasagna, I just know you'll find a few perfect salads to satisfy the need for some green crunchy goodness.
---
Ultimate Summer Salad – This Ultimate Summer Salad is packed full of healthy goodness with lots of vegetables and a tasty homemade honey mustard salad dressing.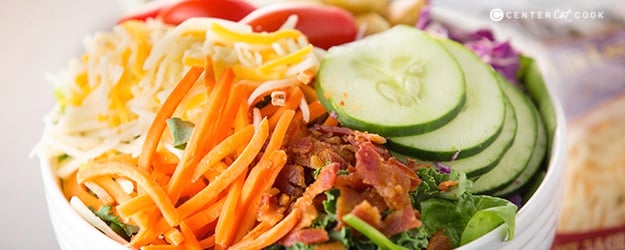 ---
Fresh Corn Salad – Fresh corn salad is easy to make, light, healthy, and delicious, and promises to be a summer favorite!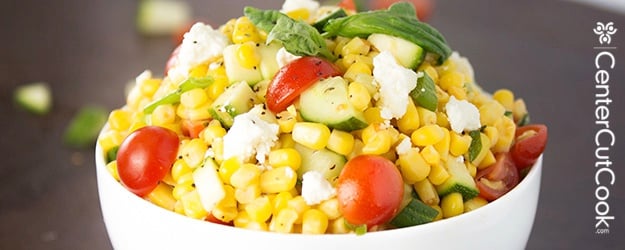 ---
Chopped Kale Greek Salad – Your favorite greek salad gets a makeover using chopped kale for a nutritiously dense and delicious dish! Super easy with a quick homemade greek vinaigrette.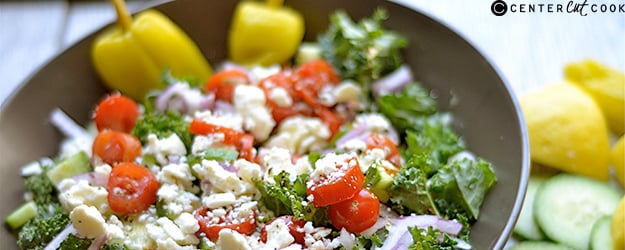 ---
Broccoli Salad – Fresh Broccoli Salad recipe with bacon and cheddar cheese! This Broccoli Salad is a classic summer side and comes together in minutes! It is perfect for summer BBQs and potlucks, or any night of the week.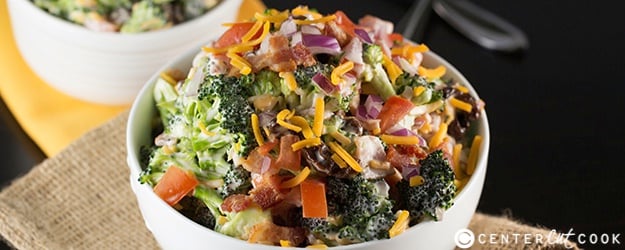 ---
Taco Salad – A fun and fresh new look at the classic taco salad – so tasty and even easier to make!
---
Creamy Cucumber Salad – Quick and easy Creamy Cucumber Salad, just like Mama makes with mayo, vinegar, sugar, and dill.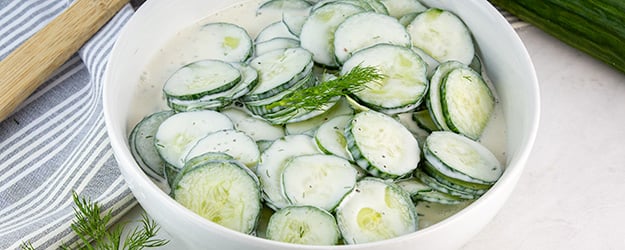 ---
Italian Salad – There's nothing better than a big Italian Salad made with fresh, homemade Italian dressing and loaded with vegetables and Italian spices.
---
Southwest Quinoa Salad – Southwest Quinoa Salad similar to the Whole Foods version with a lime dressing! Clean eating never tasted so good!
---
Antipasto Pasta Salad – The Classic Italian Antipasta pasta platter is turned into a perfect pasta salad with chunks of pepperoni, pepperoncini peppers, tomatoes, cucumbers, and blue cheese crumbles!
---
Chicken Caesar Pasta Salad – This Chicken Caesar Pasta Salad brings you the best of both worlds – you get the tangy dressing and crisp cool leaves of the original caesar salad, plus the satisfaction you can only get from a pasta salad. Add some grilled chicken and you've got a one-dish feast.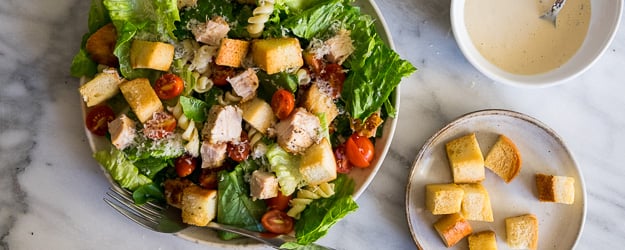 ---
How to Make a Mason Jar Salad – A tasty and healthy lunch you can make ahead. Grab one from the fridge as you walk out the door!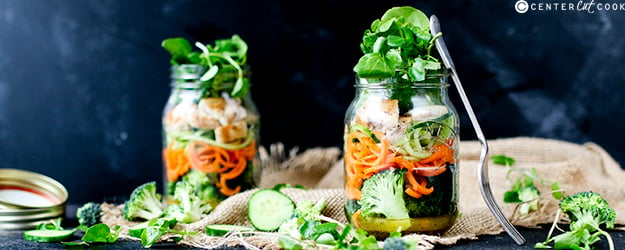 ---
Chopped Thai Chicken Salad – Fresh, healthy, delicious, Thai Chopped Salad with peanut ginger dressing!
---
BLT Salad – Love BLTs but looking to eat healthier? This BLT Salad is the (awesome) solution for you!
---
Bacon Swiss Salad – Bacon Swiss salad is the perfect dish for a casual weekday meal or a weekend dinner party. It's fast to make, comforting in taste, and everyone loves it.