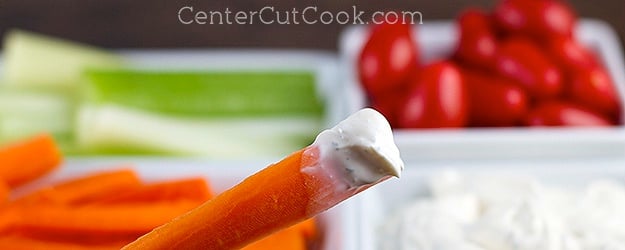 Thinking about this past Memorial Day weekend and the foods I made to share with others, there's one recipe that I needed just about every single day…. ranch dip! Everybody needs a good classic go-to ranch dip recipe for all of those times when there are carrots, celery, tomatoes, and fried pickles to be dipped! I found myself making a quadruple batch of this stuff this past weekend and there's not an ounce of it left not even a full day after the extended weekend is over.
So what makes a good ranch dip? For starters, ditch the packet of mix that you can buy from the store, because while convenient, it's just not the same! I've found that the best way to get a ranch dip that will earn you compliments from those who eat it is to let it sit for at least two hours, or preferably overnight after you've mixed all of the ingredients together. This is one recipe that just gets better and better as it sits and all of the flavors come together.
This week I'm excited to share a couple of recipes that I made this weekend that paired perfectly with this ranch dip! One isn't really a recipe, rather just an idea (thanks Pinterest) to serve veggies as individual servings in cups, with ranch dip on the bottom. You'll see what I mean in a couple of days. The other recipe is for fried pickles dipped in ranch dip. If you've never had fried pickles, my friends, you are missing out! They are SO easy to make at home, and so delicious, my hubby is STILL talking about them days after he tried them for the first time.
Notes: If you want a reduced fat version, simply substitute reduced fat mayo, and reduced fat sour cream. I haven't tried it to vouch for its tastiness, so report back if you take this route. Additionally, this can be turned into ranch dressing by slowly adding buttermilk 1 tablespoon at a time, until you get the desired consistency.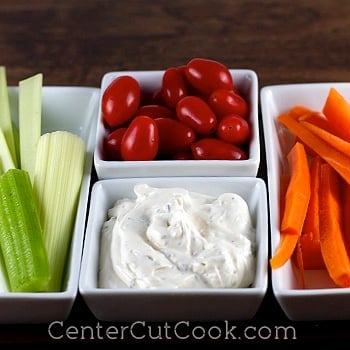 INGREDIENTS
1 cup mayo
1/2 cup sour cream
1/2 teaspoon dried chives
3/4 teaspoon dried parsley
1/4 teaspoon dried dill weed
1/4 teaspoon garlic powder
1/4 teaspoon onion powder
1/8 teaspoon salt
1/4 teaspoon black pepper
DIRECTIONS
In a large bowl, combine all of the ingredients together and mix well.
Cover the bowl with plastic wrap and refrigerate for at least 2 hours, but preferably overnight for the best results.
Recipe adapted from
All Recipes