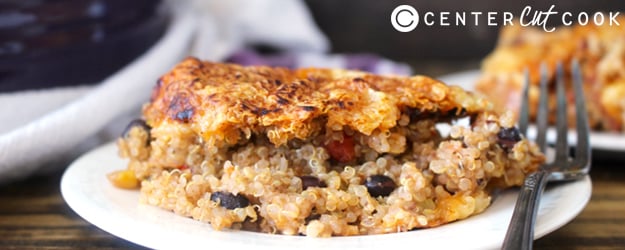 It's getting to that time of year where casseroles are the perfect meal. One dish, comforting, easy, and in this case, healthy! I feel like casseroles kind of get a bad reputation, but I love them! They are so simple- everything is mixed together and baked, and it comes out delicious! This does make quite a bit, but it is just as good (or better) the next day.
This is a naturally gluten free dish, just make sure to check labels on the salsa and broth. I actually made it for my Bible study because there are a lot of women there that are gluten free and everyone loved it, not just those that are gluten free.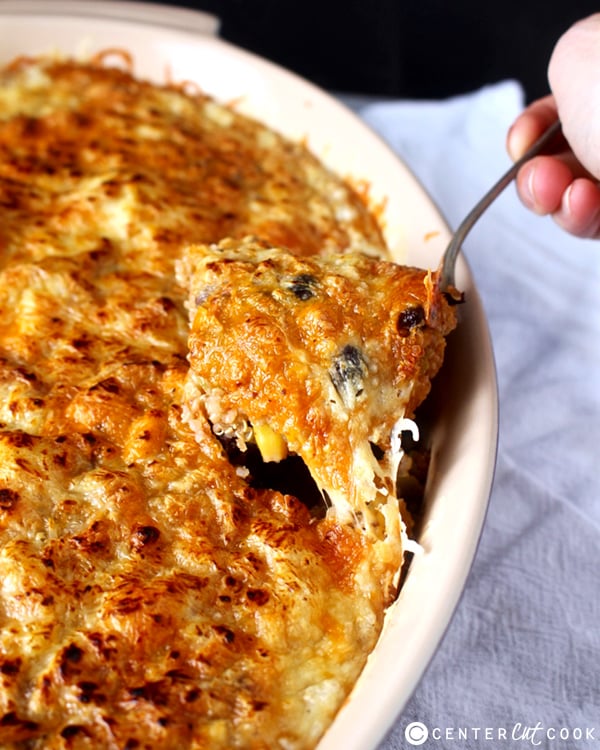 I like making the quinoa ahead of time so it comes together even faster. You could make it Sunday and keep it in the fridge until the night you make the whole dish. If you have never made quinoa before, it is super simple. I like using 1 part quinoa to 1 1 1/2 parts liquid. That way it doesn't become too soggy.
Another tip is I always like to shred the cheese myself. It only takes a few minutes (I have actually timed myself) and it tastes so much better. It melts easier and is creamier because it doesn't have anti-caking agents added to it like the bagged stuff has. I like to use cheddar, but you could also use pepper jack for a spicier version.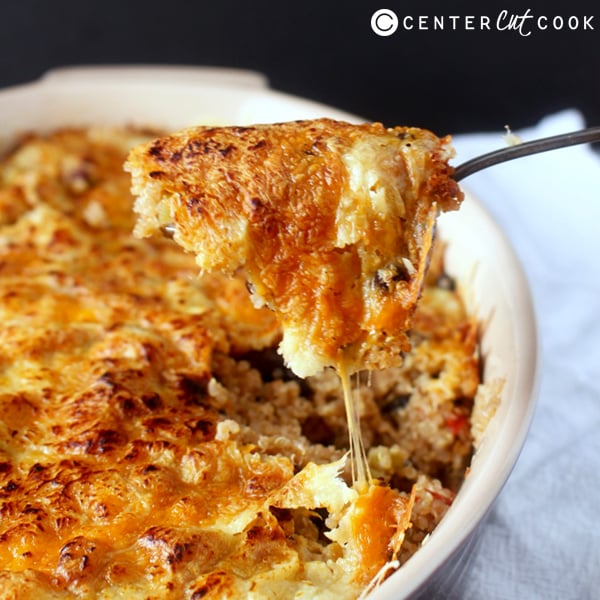 The crispy cheesy crust on top, the tender grains of quinoa, the mild heat from the salsa- it is such a delicious combination.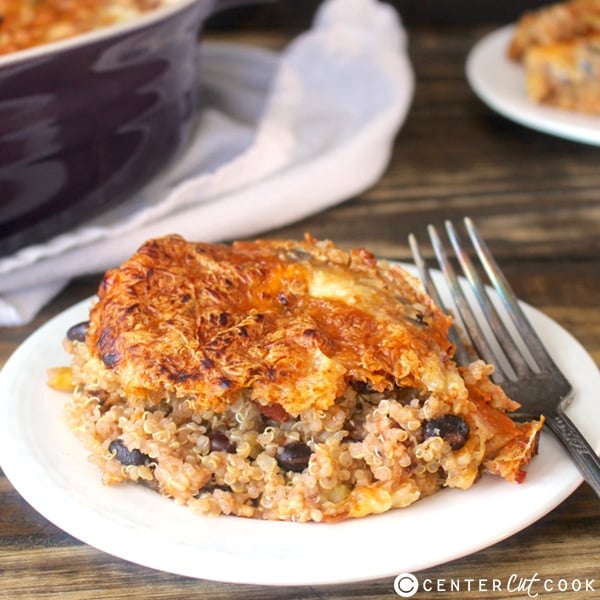 INGREDIENTS
2 cups uncooked quinoa
3 cups water or broth
1 16oz jar black bean and corn salsa
1 7oz can green chilis
1 can black beans, drained and rinsed
3 cups shredded cheese, divided
DIRECTIONS
Prepare the quinoa first: Rinse under cold water, rubbing the grains between your fingers. Do this for a couple minutes until well rinsed. Place in a small saucepan and cover with water or broth. Bring to a boil, then reduce to low, cover and cook for 15 minutes. Once timer goes off, remove from heat but leave the lid on. After 5 minutes, remove lid and fluff with a fork.
While the quinoa is cooking, open the cans and shred the cheese, and grease a 13×9 pan.
Preheat the oven to 350°
In a large bowl, combine cooked quinoa, salsa, green chilis, black beans, and half the cheese.
Pour into prepared pan and top with remaining cheese.
Bake for 40-45 minutes or until cheese is melted.
Servings: 8-10