We eat a lot of chicken in our house. It's one of those lean meats that is not only delicious, but so healthy for you. It doesn't hurt that the kiddos love it, either.
Problem with chicken, though, is that it can get kinda boring if you cook it the same way all the time. That's what makes choosing new and fresh ways to flavor your chicken so important.
From roasted to cilantro lime to cumin to this delicious honey mustard chicken, you can really get through a whole week having just chicken and not get bored by the end.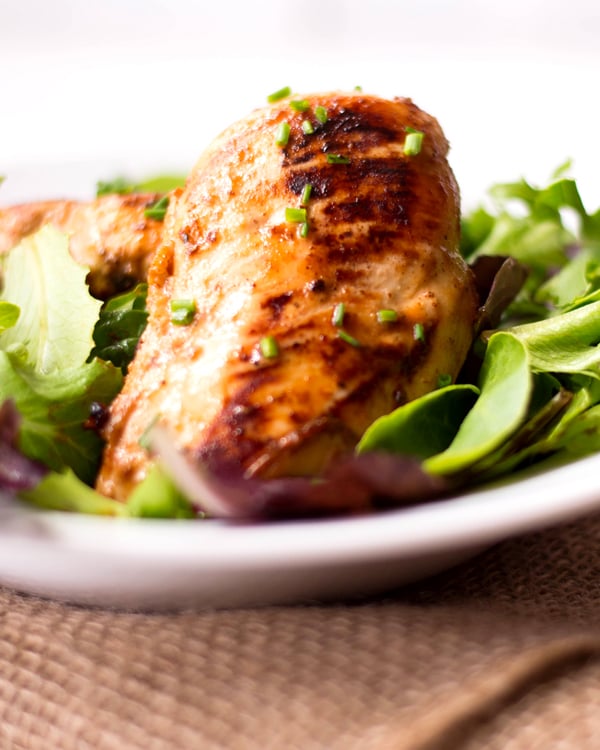 I decided to make this version of honey mustard chicken because my kids LOVE dipping their chicken strips into honey mustard sauce.
And, okay, because I do, too.
Honey mustard is just the best, isn't it? It's sweet and tangy, cool and creamy – just all the things you love in a sauce.
Even better – this honey mustard chicken is actually healthy for you, too. And beyond easy.
So, if you're looking for a fun and tasty new way to make your chicken tonight, try this honey mustard chicken and I'm sure it will become a new weekly fave in your home, too.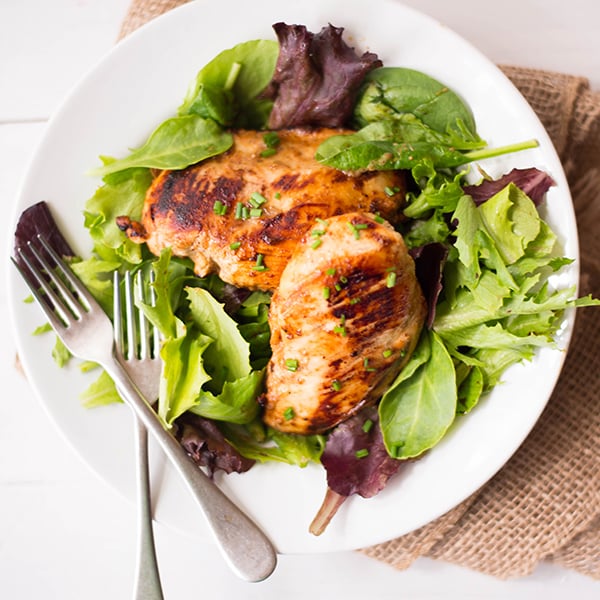 INGREDIENTS
DIRECTIONS
Prepare the marinade by combining all the ingredients but the chicken in a small mixing bowl.
Cover the chicken breasts with the marinade. Cover and let sit in the fridge for 1-2 hours, or up to overnight.
Cook on medium-high in 1 tbsp. olive oil, flipping occasionally, until cooked through through and golden brown on all sides.
Remove from the heat and allow to rest for 3-5 minutes before slicing and serving.
Servings: 4