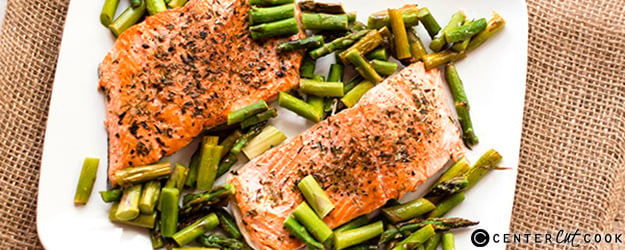 I love it when a delicious meal comes together in under 30 minutes and surprises me with how fresh and healthy it is. Add in it only requires nine ingredients to make and I am sold. Wait – and it only uses one pan to make the whole meal? It just keeps getting better!
This herb-roasted salmon and asparagus is a light, fresh, and delicious meal that is great for a weeknight dinner, but impressive enough to serve to guests. What I love so much about it is how easy it is to prepare and the vibrant, yet simple flavors.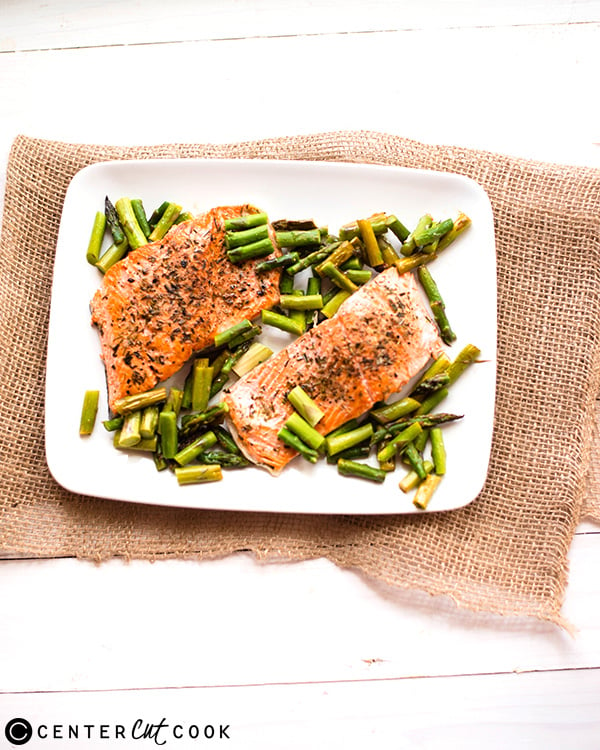 When buying asparagus, try to pick out asparagus that is not too thick, as those will be woody and stringy. The thinner the asparagus, the better. You also want to make sure to slice at least one inch off the bottoms of the asparagus before cooking for that same reason.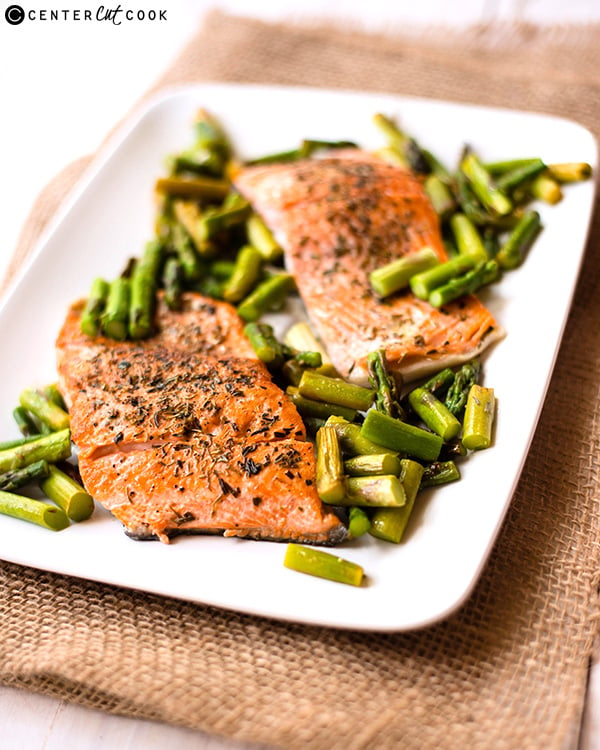 While you could use fresh herbs on the salmon as opposed to dried herbs, I actually find that roasting with the dried herbs is best because the fresh leaves can burn and don't impart as much flavor when roasted. If you'd like, however, you could toss some fresh herbs on top before serving to add another level of flavor and freshness.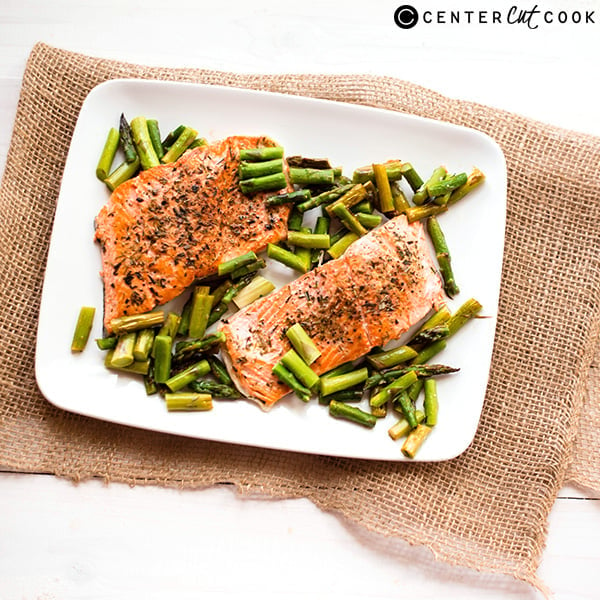 INGREDIENTS
DIRECTIONS
Preheat the oven to 375 degrees.
Heat the olive oil over high heat in an oven-safe skillet.
Season the salmon fillets with the salt, pepper, oregano, tarragon, and thyme.
Place the salmon fillets in the hot oil, skin-side-up.
Sear for 2-4 minutes, or until a golden-brown crust is formed.
Carefully flip the fillets over. Toss the asparagus in and around the salmon. Spray the lemon juice over everything in the pan.
Place into the oven and roast until the salmon is flaky and cooked through, approximately 6-8 minutes.
Carefully remove the pan from the oven and serve.
Servings: 4