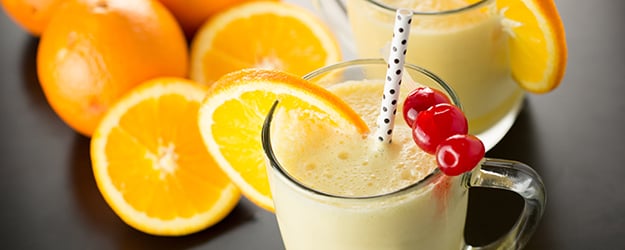 The Orange Julius from Dairy Queen is a classic that has been around for ages! What is it about the frothy combination of orange juice, milk, sugar, ice and vanilla that is so gosh darn good? If you have never had an Orange Julius before, you are missing out! If you love fruit smoothies, and you like orange juice, you are going to love an Orange Julius.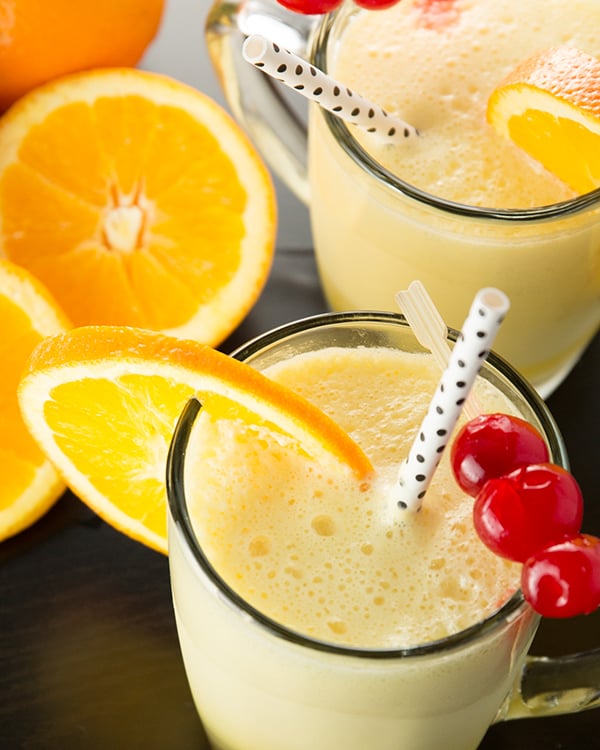 If you've got 5 minutes, you have enough time to whip up an Orange Julius. All you'll need is a blender to blend together orange juice concentrate, a little milk, powdered sugar (I know, it sound weird, but it works), ice, and vanilla. While I don't know exactly how DQ makes their Orange Julius, all I know is that this version tastes pretty darn close!
Is an Orange Julius Vegan?
Those of you that are following a vegan lifestyle may be wondering, is Orange Julius vegan? As written, the Orange Julius is not vegan, however, you can make it vegan by choosing your favorite vegan milk of choice. The consistency will not be exactly the same, however we have tried it with almond milk for a vegan alternative, and a vegan Orange Julius is delicious!
I like to garnish an Orange Julius with thinly sliced orange slices and cherries. It makes a beautiful presentation whether you're making these to entertain with or if you're making them to enjoy any day of the week.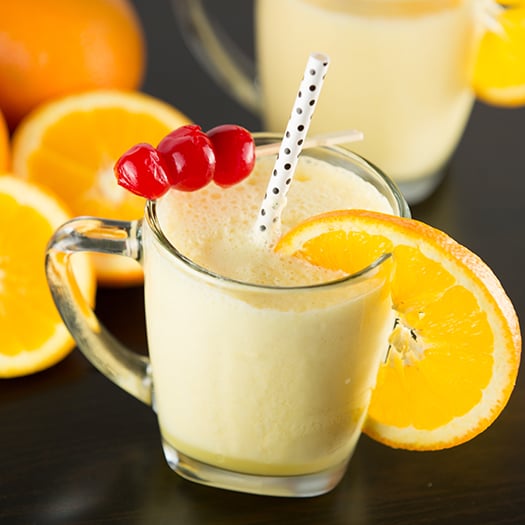 INGREDIENTS
6 ounces frozen orange juice concentrate (you could also use fresh squeezed orange juice)
1 cup milk
1 cup water
1/4 cup powdered sugar or granulated sugar or 3 Tablespoons honey (I like the powdered sugar version best)
1 teaspoon vanilla extract
1 1/2 cups ice cubes
DIRECTIONS
Place all ingredients in your blender (I use a Vitamix) and blend until smooth and frothy! Enjoy!
Recipe from
CenterCutCook