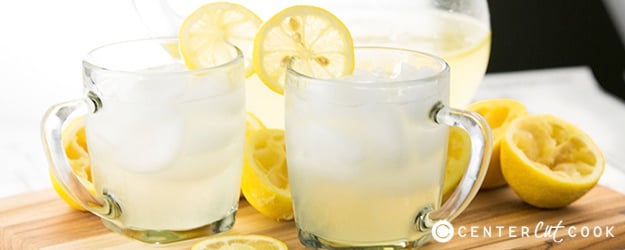 If I were to think of the perfect drink that defined refreshing, Homemade Lemonade would definitely be on the short list. I've always been drawn in to lemonade whether it be the lemonade from Chick-fil-a or the lemonade from Panera. Despite the fact I think both of those places have pretty darn good lemonade, I still prefer lemonade made right at home. The kind with only fresh squeezed lemon juice, sugar, and water.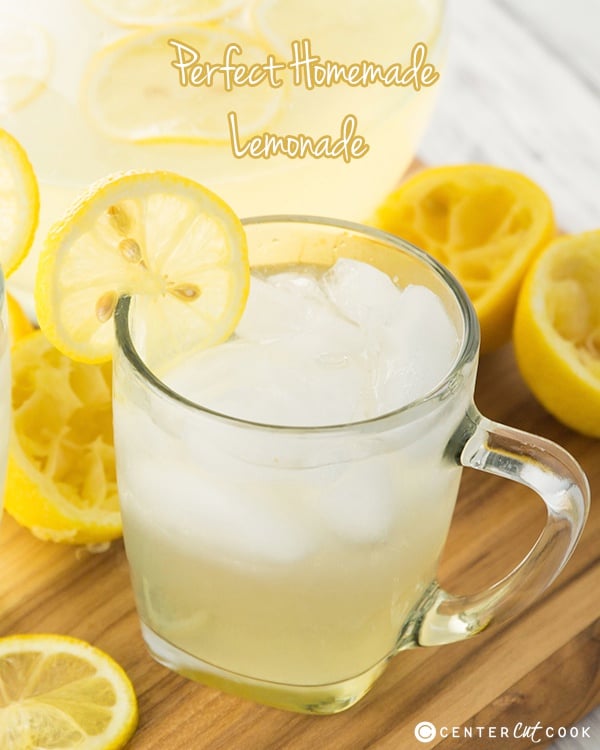 The key to Perfect Homemade Lemonade is getting the right ratio of lemon juice to water and sugar. After some serious taste-testing, I've discovered just the right amount of each of those ingredients that are needed to make the most refreshing Homemade Lemonade. Even my lemonade-hating husband loves this version. It's not too sweet, and it's not too tart. It's just right.
Homemade Lemonade is perfect for summer BBQs, or any ole day of the week, especially on hot summer days. I like to fill the glass up with lots of ice before pouring a glass of lemonade. And of course, don't forget to garnish each glass with a lemon slice.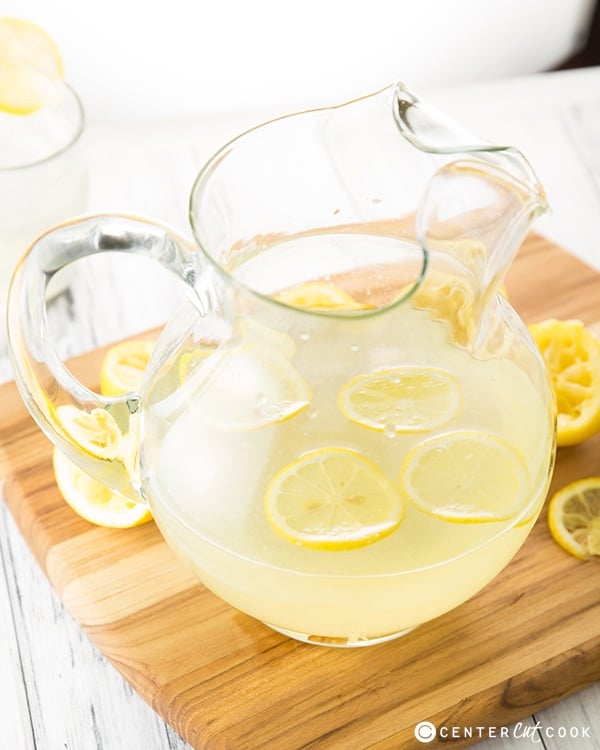 While I am absolutely in love with this Homemade Lemonade recipe, don't forget to try my Frozen Strawberry Lemonade, another ultra refreshing drink that is calling your name!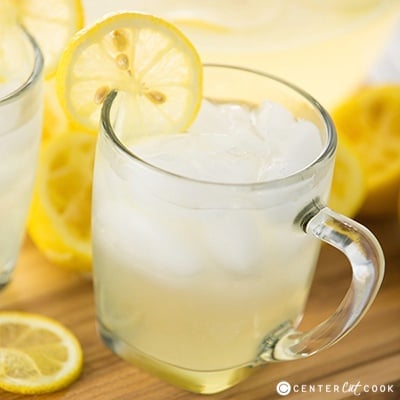 INGREDIENTS
DIRECTIONS
Make a simple syrup by combining 1 cup sugar with 1 cup water in a small saucepan. Bring to a boil and allow the sugar to dissolve. Allow to cool completely, then refrigerate until the simple syrup is nice and cold.
Juice about 5-6 lemons so that you have 1 cup lemon juice, making sure that no seeds sneak in. Pour the lemon juice through a fine mesh strainer to remove any pulp. This is an important step if you want a nice smooth lemonade.
In a large pitcher, stir together the cooled simple syrup, lemon juice, and about 4 cups of water.
Serve over ice if you wish, garnish with lemon slices and enjoy!
Recipe from
CenterCutCook