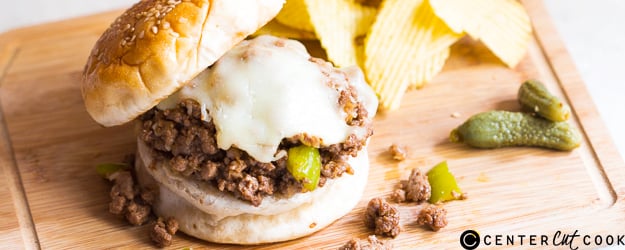 I've always loved a good Philly Cheesesteak sandwich! Melt in your mouth beef steak slices, a good hoagie bun and lots of melted provolone. It's all I need on a bad day. But I think it's time to change my mind. I don't know if it's even possible to top a good philly cheesesteak sandwich, but these sloppy joes will blow your mind!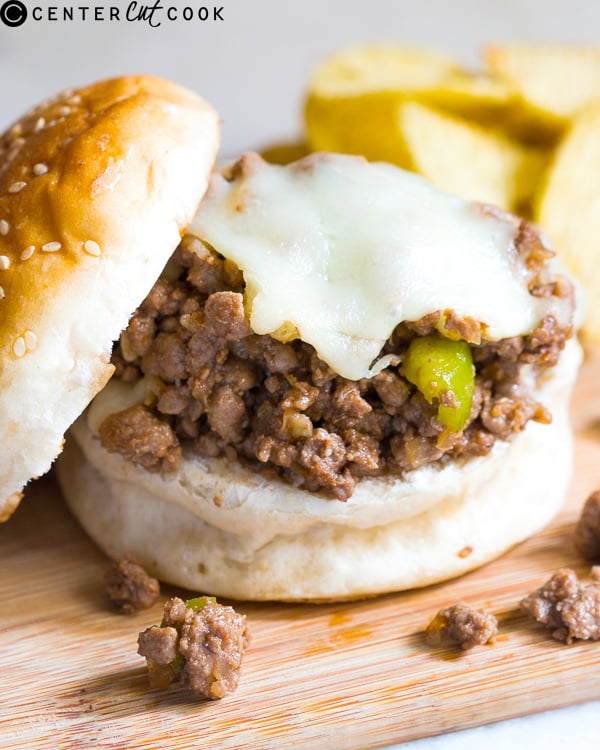 Made with ground beef, onions, peppers and melted cheese, these sloppy joes definitely remind you of the famous sandwiches but are way more fun. What I like the most is that they are so simple to make and don't take too long to cook – perfect recipe for a weeknight dinner when you don't want to do too much but still want a delicious meal on the table. Plus they are messy and well, sloppy so kids really like them.
Just in case you can't find provolone, top it up with your favorite cheese and you'll be good to go.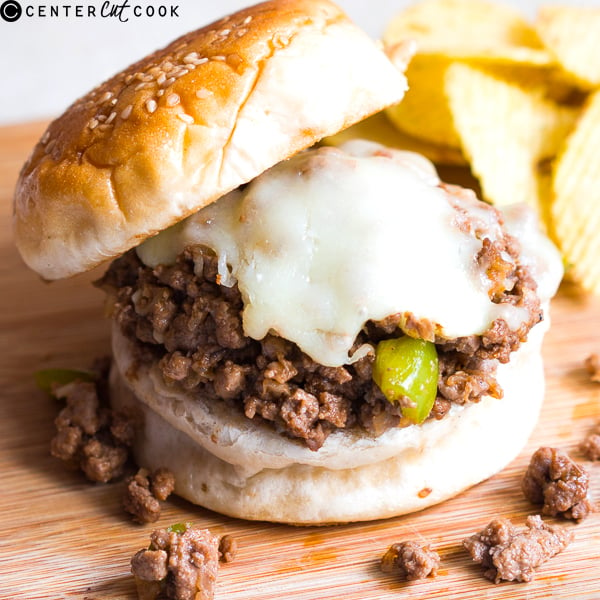 INGREDIENTS
1 lbs. ground Beef
1 teaspoon Olive Oil
3 Garlic cloves, minced
1 large Onion, finely chopped
1 Green Bell Pepper, finely chopped
1/4 cup Steak Sauce
1 teaspoon Worcestershire sauce
1 tablespoon Tomato Ketchup
3/4 cup low sodium Beef Stock
Salt and pepper to taste
4 Hamburger Buns
1 tablespoon Butter
3/4 cup grated Provolone cheese
DIRECTIONS
In a skillet, heat oil and add garlic and onions. Saute till the onions are cooked and add the ground beef.
Brown the beef and add steak sauce, worcestershire sauce, ketchup and beef stock. I didn't need to add extra salt, but please season to taste. Cook till the sauce is thick and bubbly.
Add the green bell peppers, cook for 2-3 minutes and switch off the flame.
To assemble the sloppy joes, split the buns in half, butter them and lightly brown them on a skillet.
Spoon the beef mixture on the buns, top with grated cheese and place under the broiler for a few minutes till the cheese melts.
Serve hot.
Servings: 4