This Sautéed Vegetables Medley is super healthy, tasty, and makes a great fresh vegetable side for any dinner.
Growing up, it was very common to have a pre-packaged, frozen vegetable medley with our dinner. You know the kind…with the tiny carrot cubes, peas, sliced green beans, and lima beans? Yep. Like all the time, right? I remember thinking to myself, "Why do all these vegetables taste the same if they look so different?"
Now that I'm an adult and a mom, I run into the same problem my mom ran into so many years back. The "What vegetable do I add to this meal to make it well-balanced?" problem.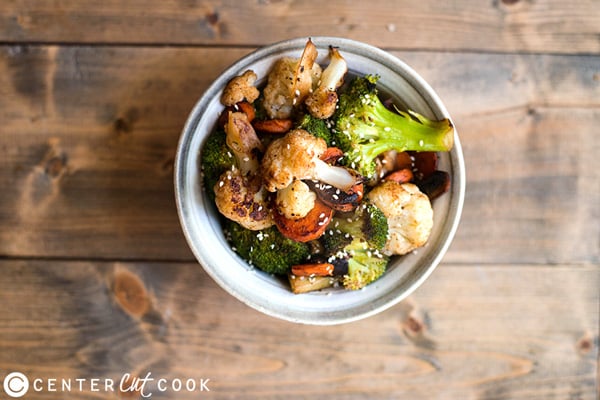 Enter this sautéed vegetable medley. Perfect!
This tasty veggie side is easy, fresh, and takes like no time at all to make. You can easily replace a vegetable here and there, too, if you don't happen to have one on hand.
Another benefit of adding the carrots, cauliflower, and broccoli in this side is that it's a nice change from just having just one vegetable. Sure, we love our sautéed green beans, cauliflower rice, or roasted broccoli…but there are times when it's nice to have all three in one dish.
And not have them be frozen :)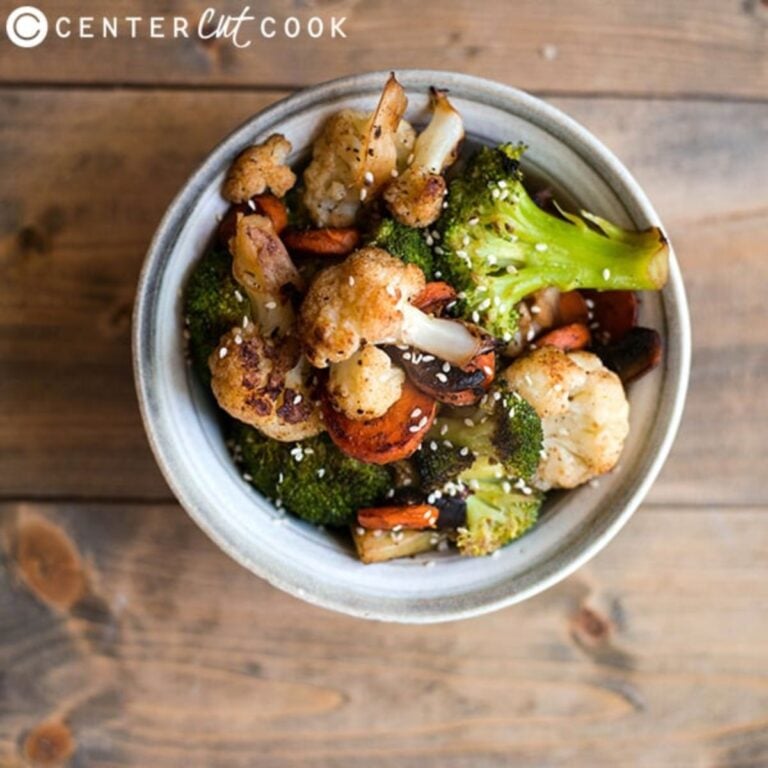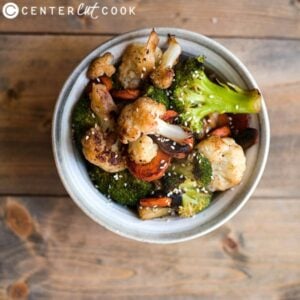 Sautéed Vegetables
This Sautéed Vegetable Medley is super healthy, tasty, and makes a great fresh vegetable side for any dinner.
Ingredients
1

tbsp

olive oil

1/2

head

cauliflower

broken into florets

1

head

broccoli

broken into florets

3

carrots

sliced

1/4

tsp

kosher salt

1/4

tsp

ground black pepper

1/8

tsp

garlic powder

1

tsp

sesame seeds

optional for garnish
Instructions
Heat the olive oil over medium-high heat in a large skillet.

Add the cauliflower, broccoli, and carrots to the hot oil.

Season with the salt, pepper, and garlic powder and stir to coat.

Cook until the vegetables are tender and starting to turn golden brown, approximately 8-10 minutes.

Garnish with sesame seeds, if desired.