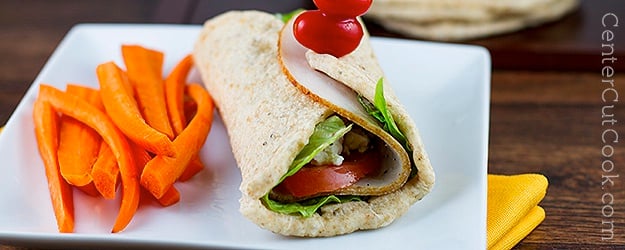 A month or two ago, I got a brilliant (sarcasm) idea that I, the person who hates running, was going to learn how to run. Not only did I decide I was going to become a runner, I decided that I was going to like it, too. Somewhere along the way, my husband decided he was going to join in on the fun and learn how to run too!
We are about 4 weeks into the Couch to 5k program (which gradually gets you running), and I can officially say that I have a serious love-hate relationship with it. I hate running, I really do. I hate the feeling of my feet hitting the hard pavement. I hate feeling like I need to look at my phone constantly (there's an App that tells you when to run and when to walk) to see when I can start walking again. But then I love how I feel after we've completed a workout. There's a sense of accomplishment that comes from it, and it's sort of addicting.
And speaking of love-hate relationship, let's talk about homemade bread. I love the stuff I just hate how long it typically takes to make a loaf. Last summer when I came across a recipe for homemade flat bread (love!!!) that didn't take forever and a day to make, I knew I had to try it. Try I did, and I instantly fell in love.
This recipe is everything you'd want in a flat bread, it's soft but chewy which is just the way I like it. And with the addition of herbs to the dough, this recipe goes from A-OK to amazing! I haven't even gotten to the best part yet. Aside from the fact that this flat bread is soft, but chewy and has some delicious herbs in it, it's only 138 calories per wrap! The bread I typically buy is usually 100 per slice which means my sandwiches include 200 calories, just from the bread alone! This delicious little flat bread is helping me cut calories, without sacrificing any flavor. Sweet!
Perfect for pizzas, wraps, or dipping in hummus, this flat bread is easy to make, healthy, and delicious! Try it with this recipe for BLT Flat Bread with Avocado Spread! Note: I used half whole wheat flour, and half all-purpose flour with great success. You can use all white flour if you don't have whole wheat on hand.
INGREDIENTS
DIRECTIONS
In the bowl of your food processor, pulse together yeast, sugar, flour, salt, and italian seasoning.
Slowly pour in the water (you may need a little more than 3/4 cup). Mix until the dough forms into a ball. This takes a few minutes.
Remove the dough from the bowl and kneed it for a few minutes until the dough is smooth.
Use a bit of oil to coat a large bowl. Place the dough in the greased bowl, cover with a damp towel, and allow to rise for one hour.
After the dough has doubled in size, punch it down, and knead for a few minutes.
Divide the dough into 6 equal pieces, and roll each piece into a 7-8 inch circle.
Heat a non-stick skillet to medium heat. You do NOT need to grease the pan. When it's warm, cook one piece of flat bread at a time for about 1-2 to minutes per side. When the bread starts to brown, you know it's done.
This bread can be stored in an air-tight container for a few days, but it's best eaten within a day or two.
Recipe adapted from
Kathleen Daelemans