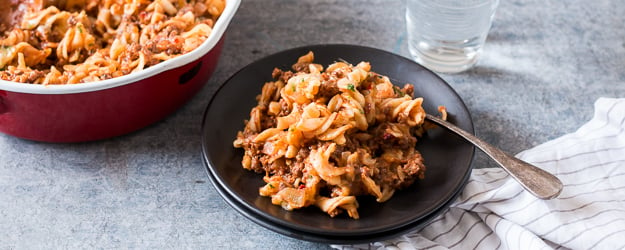 Who doesn't love delicious hamburger meat, melted cheese and lots of pasta noodles? This skillet cheeseburger pasta casserole has all the workings of a good cheeseburger and you will not believe how easy it is!
Everything gets cooked in the skillet including the pasta so that you don't have to switch on the oven in this heat. Because who wants to do that these days – not me! I'd rather be sitting on the porch, putting my feet up, spooning some cheeseburger pasta in my mouth and having some chilled iced tea!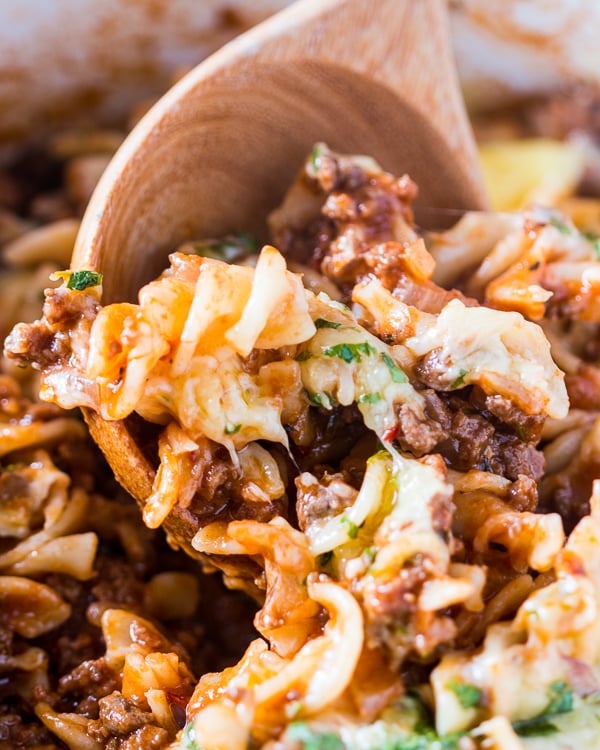 This pasta is really like the All American Burger but without all the fat, or any effort. It's almost as quick as picking up takeaway, but much healthier because you are making this at home.
Top it up with some pickles or jalapenos. I also love adding bell peppers sometimes. You can get as creative as you want with it!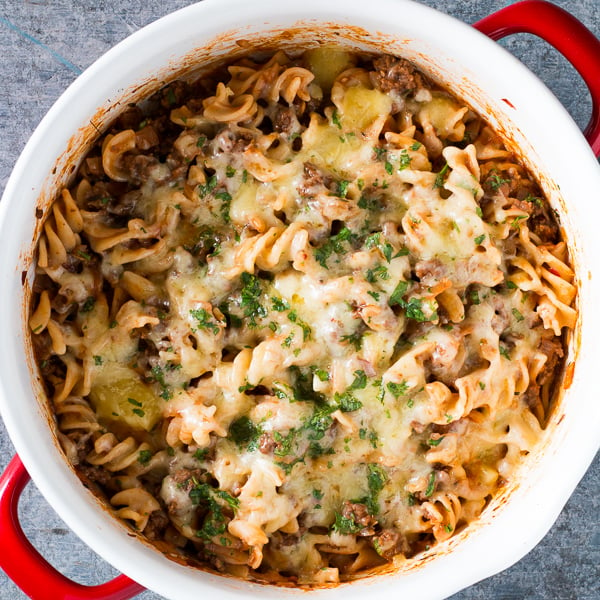 INGREDIENTS
1 tablespoon Butter
2 Garlic cloves, minced
1 large Onion, diced
1 pound Ground Beef
1 can diced Tomatoes
1 teaspoon dried Oregano
2 cups Chicken Broth
2 tablespoons Ketchup
1 tablespoon Worcestershire Sauce
1 pound Rotini Pasta
2 cups shredded Cheddar Cheese
Salt and Pepper to taste
DIRECTIONS
Melt butter in a dutch oven and add garlic, onions and ground beef.
Brown the beef and crumble it as you cook it. Drain the excess fat and season with salt and pepper.
Stir in the tomatoes, oregano, chicken broth, ketchup, worcestershire sauce and pasta.
Bring this to a bowl, and cover and simmer for 10-12 minutes till the pasta is cooked through.
Top with cheese and cover and cook for another minute till the cheese melts. Add some jalapenos and pickles and serve hot.
Servings: 6-8