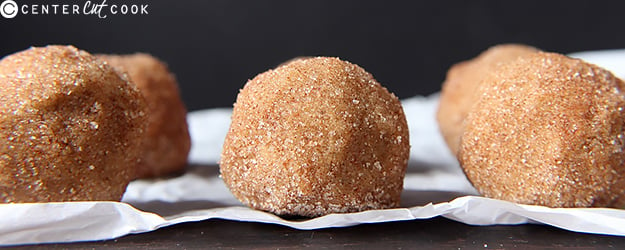 I think everybody is guilty of eating the cookie dough once in a while when making cookies. The good thing about these cookie dough bites is there are no eggs in them, so no need to worry about getting sick. They have all the signature flavor of the snickerdoodle- cinnamon, butter, cream of tartar, but are meant to be eaten just as dough.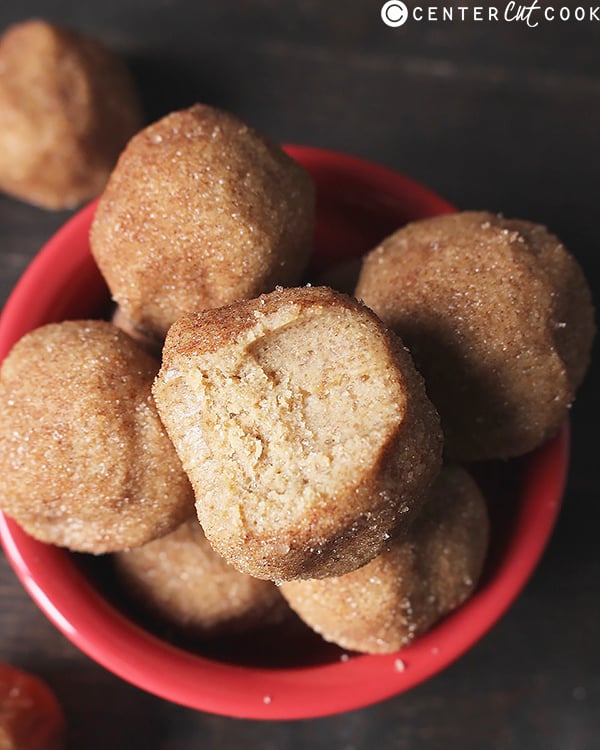 I used oat flour because I've heard people say eating all purpose flour raw isn't the best. If you feel comfortable using it then go ahead, but I wanted to use something I know if safe. You can buy oat flour in the baking aisle or make it yourself by putting oats in a blender and processing for 30 seconds. It has the same texture as flour and is mild in flavor.
These are so easy, mixed all in one bowl with no mixer, and ready to be eaten right away. If you don't eat them all when you make them then store them in the fridge. They harden up a little, but are still soft enough to eat. If you ever find your hand in the bowl of cookie dough then these are for you! You will love them!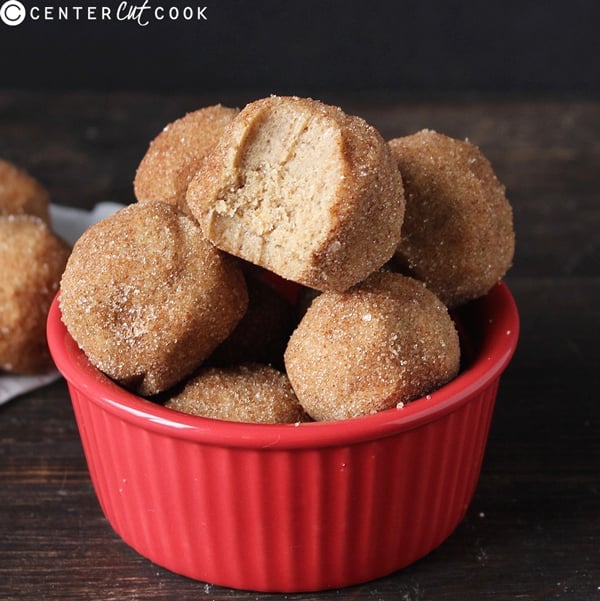 CINNAMON SUGAR INGREDIENTS
COOKIE DOUGH INGREDIENTS
1 cup butter, room temperature
1/2 cup granulated sugar
3/4 cup brown sugar
2 teaspoons vanilla
2 cups oat flour
1/2 teaspoon salt
1 teaspoon cinnamon
1 teaspoon cream of tartar
CINNAMON SUGAR DIRECTIONS
In a small bowl, combine granulated sugar and cinnamon and mix well. Set aside.
COOKIE DOUGH DIRECTIONS
In a large bowl, combine butter, granulated sugar, brown sugar, and vanilla. Stir until smooth.
Add in the oat flour, salt, cinnamon, and cream of tartar. Mix until dough forms.
Scoop into balls, roll between palms, and roll in cinnamon sugar mixture.
Store in the fridge.
Servings: 25