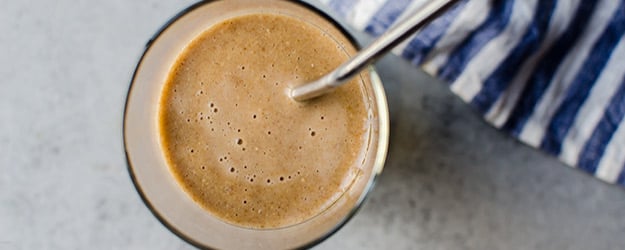 There is nothing like a thick, creamy smoothie to start the day. My favorite type of smoothie is one that tastes indulgent while still being healthy for me. It helps to fool your brain into thinking you've had something decadent. Except without all the calories. So you can go on through your day without feeling like you are being deprived of anything.
Snickerdoodle smoothies are one of the best indulgent smoothies out there. It tastes just like my favorite holiday cookie, but with all the best ingredients. There are a few tricks to making the perfect snickerdoodle smoothie.
First, are the dates. The dates add a bit of extra sweetness that really help you think that you are having something more akin to dessert. My best advice is to replump the dates before using them. This helps them blend to a nicer consistency. Just dunk them in hot water for a couple of minutes, then allow to cool in the refrigerator before using.
Next are the oats and almond butter. They add to that just-baked cookie flavor. I also love that they keep the smoothie nice and thick. If you don't have almond butter handy, you can leave it out and it will still taste amazing. As for the oats, I usually use old-fashioned oats, but instant oats also work.
Lastly is the butter extract. Now, you can leave it out and still have an incredible snickerdoodle smoothie. In my opinion though, the butter extract is what takes it over the edge into a truly decadent feeling drink. That bit of butter flavor really reminds you of a cookie and hits home that this smoothie is inspired by a dessert. You can find butter extract along with the other extracts in the baking aisle of most grocery stores and baking equipment shops.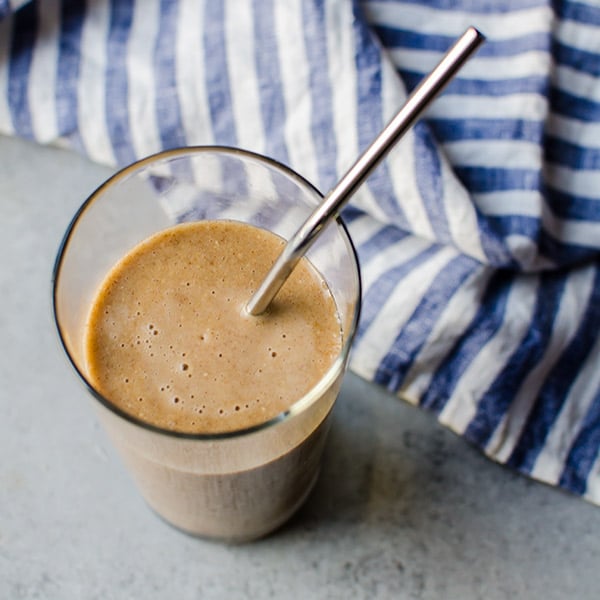 INGREDIENTS
1 large banana, cut in slices and frozen
3 dried dates, pitted
2 tablespoons oats
1 tablespoon almond butter
1/4 teaspoon, plus 1/8 teaspoon ground cinnamon
1/2 teaspoon butter extract
3/4 cup cashew milk
DIRECTIONS
Add the banana, dates, and oats in a high powered blender and blend for about a minute to puree the banana and dates.
Add the remaining ingredients and blend on low for a minute, then slowly bring up the speed to high, then blend for a minute or two longer, or until smooth and creamy.
Serve immediately
Servings: 1