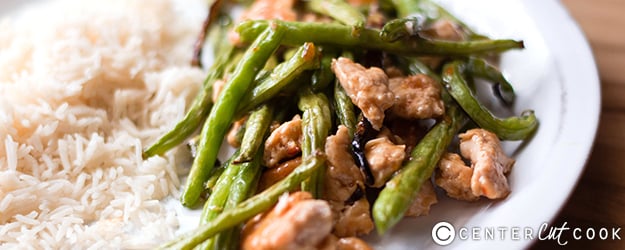 One of the great things about stir fries is how you can quickly and easily get fresh vegetables and meat cooked together. That way, you can always toss in a few different flavors and see how it turns out. Once you find the best flavor combination, you're set to make that recipe again and again.
Another positive for stir fries is how healthy they can be, since you only need just a bit of olive oil to get everything cooked and ready to go. Plus, they're the perfect use for fresh vegetables in your fridge for which you have no other plans. Just toss them all together with meat, add some seasoning, and you have yourself a healthy, flavorful, and filling meal made with ingredients you didn't even have to go shopping for.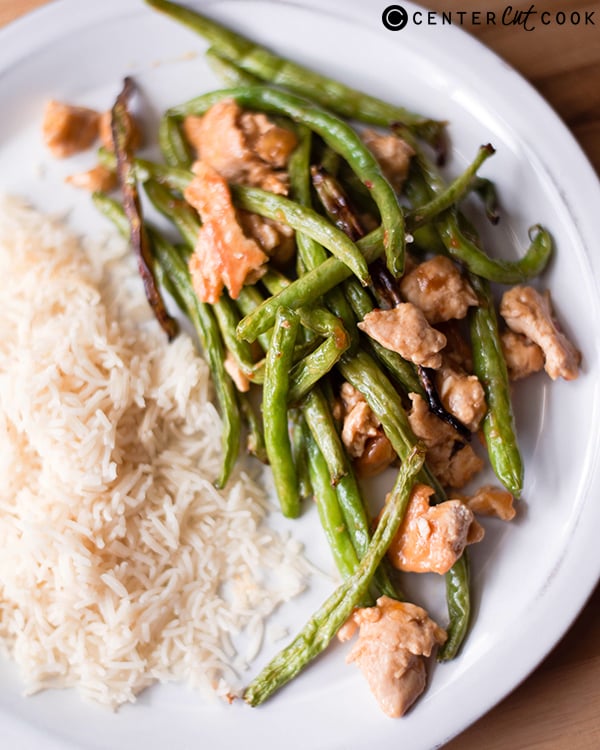 That's how this spicy turkey and green bean stir fry came to be, in fact. I had ground turkey and fresh green beans, but no real plan for what to do with them.
Enter: the stir fry. Yes!
Make sure when you make the stir fry that you pay attention to browning the meat very well because that will add the most flavor to your stir fry. If you don't have chili paste on hand, you can substitute a little crushed red pepper flakes to add some heat. Just adding 1/4 tsp. will heat it up a notch, so use it sparingly.
The three biggest tips for stir fries are (1) brown your seasoned meat very well, (2) cook on a high heat, and (3) don't overcook your veggies. That way, you'll have crisp, fresh vegetables to accompany the savory, well-seasoned meat. It's the perfect weeknight meal, especially when you add in some steamed rice to go along.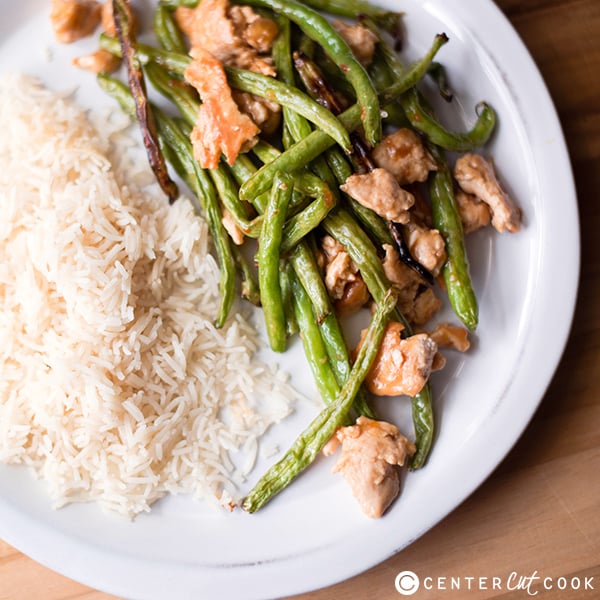 INGREDIENTS
2 tbsp. olive oil, divided
1 lbs. fresh green beans, stems removed
1/4 tsp. kosher salt
1 lb. ground turkey
1 cloves garlic, minced
1 tsp. chili paste
1 cup chicken broth/stock
1 tbsp. soy sauce
1 tbsp. rice wine vinegar
1 tsp. cornstarch
Optional: steamed jasmine or basmati rice for serving
DIRECTIONS
Preheat the broiler.
Toss the green beans, 1 tbsp. olive oil and the salt on a lined, rimmed baking sheet under the broiler for 15-20 min, tossing every 5 or so minutes until charred.
Heat the remaining 1 tbsp. olive oil in a large skillet over high heat. Add the turkey and cook, breaking it up into small pieces, until well-browned, about 3-5 minutes.
Add the garlic and chile paste and cook until the garlic is fragrant, about 1 minute.
Whisk the remaining chicken broth, soy sauce, rice wine vinegar, and cornstarch in a bowl. Add the charred green beans to the skillet with the turkey mixture and cook for 1 minute.
Add the soy sauce mixture and cook, stirring occasionally, until the sauce thickens slightly, about 3-4 minutes.
Serve with the rice, if desired.
Servings: 4