Side Dishes might just be the best part of every Labor Day Cookout Menu. Here's the Top 10 Side Dish recipes to take your Labor Day celebration to the next level.
Labor Day is just around the corner which means there will be plenty of mattress and future sales but also plenty of delicious food for one last summer cookout! I could care less about mattresses and furniture but give me all the good food!
My favorite part of any Labor Day meal is always the side dishes, so today we are sharing some of the best Labor Day sides with a couple of ideas for Labor Day dessert too (because that's important too!). :)
Whether you're cooking chicken, beef or pork on the grill, it will not matter because these Labor Day sides are versatile and will work with just about any meat you decide to grill or smoke.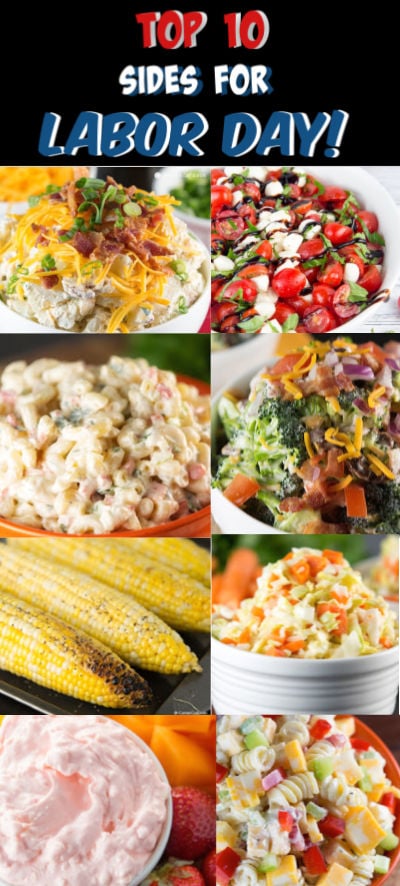 ---
Loaded Baked Potato Salad – This Loaded Baked Potato Salad is a fun alternative to classic potato salad. It has everything you love about baked potatoes- It's made with sour cream, real bacon crumbles, cheddar cheese and chives. It's best served cold and is the perfect side for summer pot lucks and picnics! This Loaded Baked Potato Salad will soon be a summer staple in your house.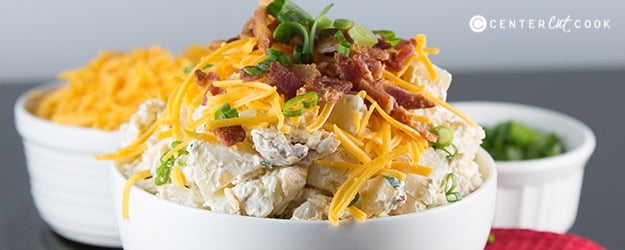 ---
How to Make Chopped Caprese Salad – The Caprese Salad is a classic with the perfect trio of fresh mozzarella, fresh tomatoes and basil. Drizzled with a balsamic glaze it is the perfect summer salad! I'll answer all of your questions about how to make a delicious Chopped Caprese Salad.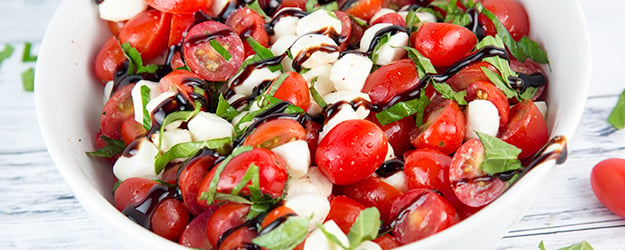 ---
Broccoli Salad – Fresh Broccoli Salad recipe with bacon and cheddar cheese! This Broccoli Salad is a classic summer side and comes together in minutes! It is perfect for summer BBQs and potlucks, or any night of the week.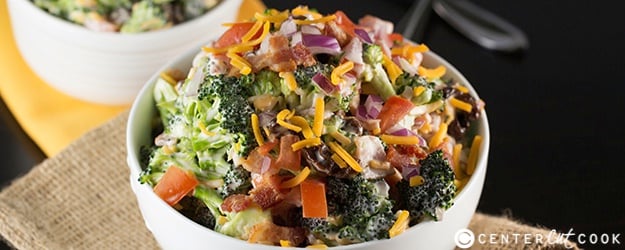 ---
Easy Macaroni Salad – Easy Macaroni Salad, just like you'd get from the deli at the grocery store! Wondering how to make classic Macaroni Salad? This homemade recipe is easy and versatile. Add tuna, peas, or any of your favorite add-ins.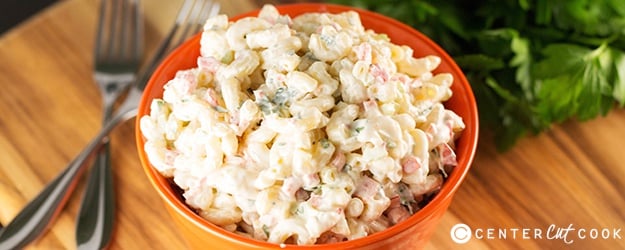 ---
How to Grill Corn On the Cob – Grilled corn is one of the best things about summer! This easy recipe will guide you through how to perfectly grill corn!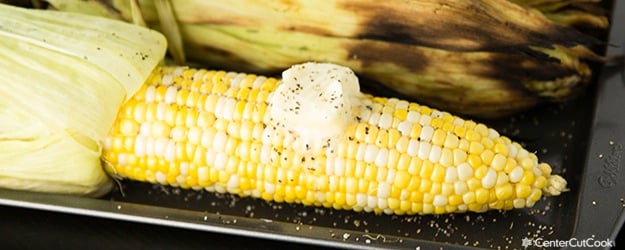 ---
Grilled Pineapple – Brown sugar and cinnamon coat spears of pineapple which get grilled to perfection. One of my absolute favorite recipes for grilling season!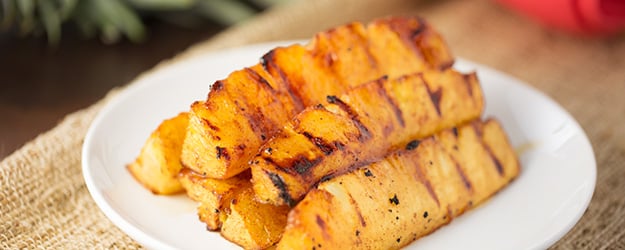 ---
Fruit Dip – Light and fluffy Fruit Dip that's easy to make and made with three simple ingredients including cream cheese and marshmallow creme! Perfect with any variety of fruits!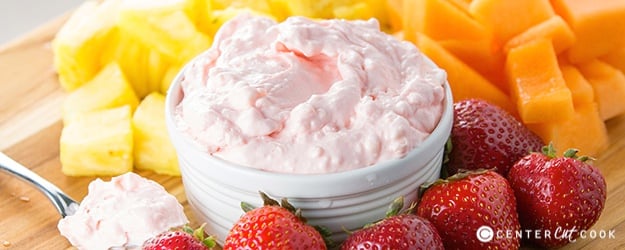 ---
Fresh Corn Salad – Fresh corn salad is easy to make, light, healthy, and delicious, and promises to be a summer favorite!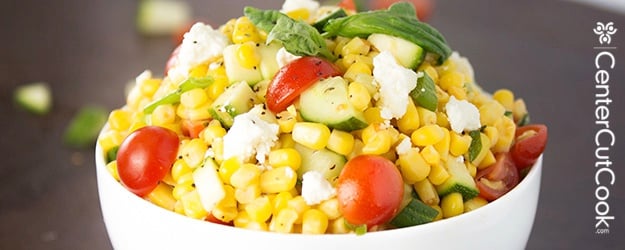 ---
KFC Coleslaw Copycat – A KFC Coleslaw Copycat recipe! The coleslaw dressing is made with Miracle Whip and tastes just like the original KFC cole slaw. Make this today for a tasty side dish.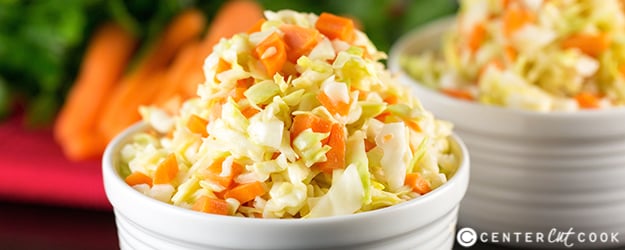 ---
Creamy Ham and Cheese Pasta Salad – Creamy Ham and Cheese Pasta Salad is the perfect pasta salad made with a mayonnaise based dressing. Baby Peas add a bright pop of color and crunch. It's simple and easy and comes together quickly.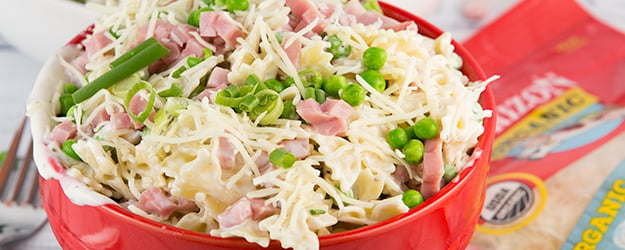 ---
Creamy Cheddar Pasta Salad – Creamy Cheddar Pasta Salad with a simple dressing is a fantastic side dish for a summer BBQ! It's versatile too – add in broccoli or any other veggies that you'd like!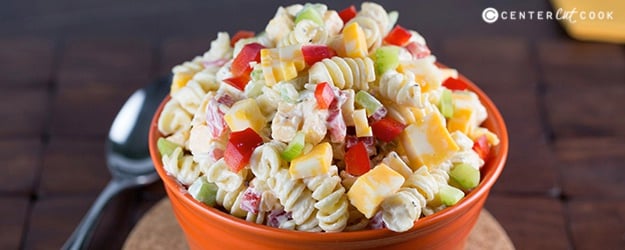 ---
Perfect Homemade Lemonade – Homemade Lemonade Recipe made with fresh squeezed lemon juice! This is the taste of summer, right here! It is so frefreshing with just the right amounts of lemon juice, water, and sugar.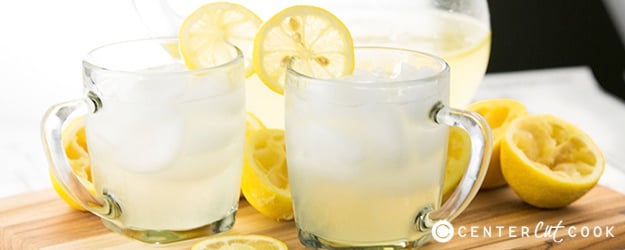 ---
Orange Julius – Make the classic Orange Julius right at home without a trip to Dairy Queen! This Orange Julius is made with simple ingredients that you likely already have on hand. It's frothy and refreshing! Included are instructions to make it vegan.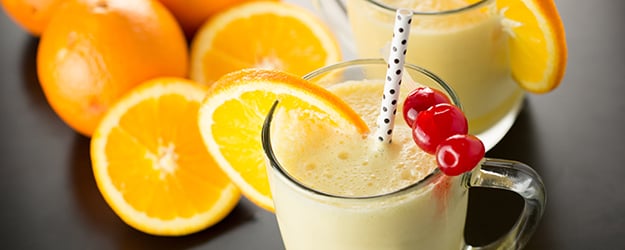 ---
Red White and Blue Patriotic Dessert Tart – Labor Day, Memorial Day and 4th of July are all perfect days to make this easy Red, White & Blue Patriotic Dessert Tart loaded with fresh berries.
---
Strawberries and Cream Pie – Heavenly Strawberries and Cream Pie with fresh strawberries atop a sweet light and fluffy filling! Easy to make, this Strawberry Pie is going to quickly become a family favorite!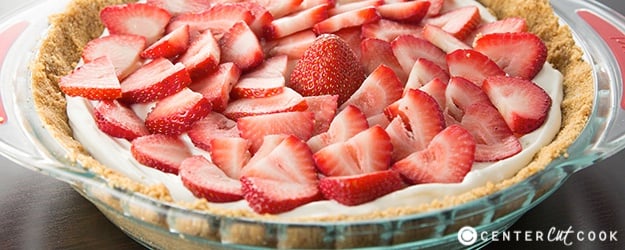 ---
Chocolate Lasagna – This is for YOU, the chocolate lover out there who is looking for a chocolate-y treat that is actually quite light! Chocolate Lasagna is a dessert you don't want to miss!