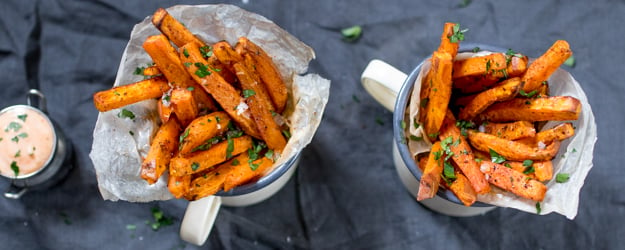 Jumping on the sweet-potato bandwagon has been one of the wisest choices I've made to date. Sweet potatoes are such a versatile food that are delicious baked, mashed or my favorite, Baked Sweet Potato French Fries.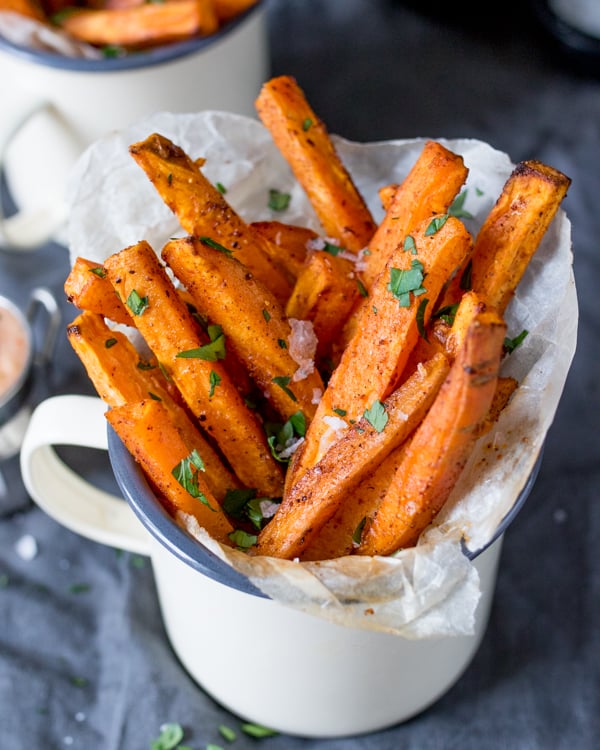 You have been warned. These Baked Sweet Potato Fries are addicting. Oh so addicting! You can serve them alone, with ketchup, or you can also make a delicious honey sriracha dipping sauce. To make the dipping sauce you'll need 1 tablespoon honey, 2 tablespoons sriracha and 6 tablespoons mayo.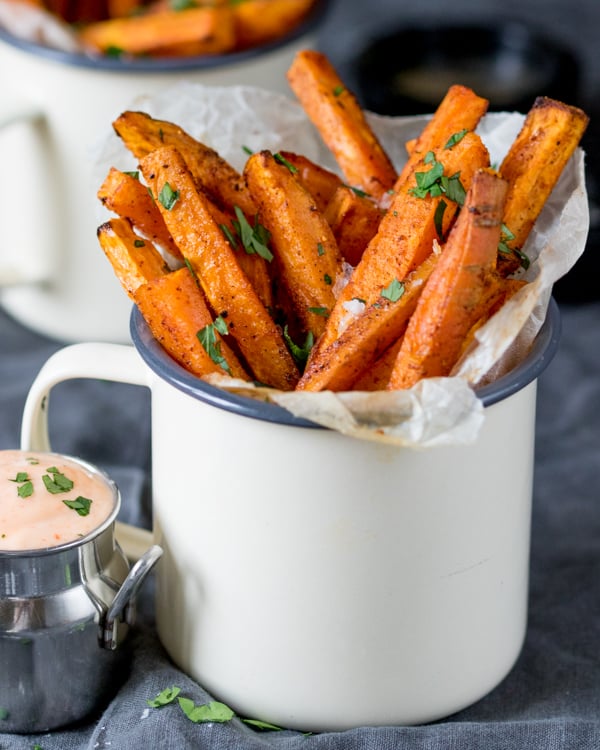 Sweet Potato Fries are a favorite side dish in our house. And they're easy to make. Simply slice the potatoes, toss with oil and seasonings and bake to perfection. You'll want to flip them once while they are baking for more even baking.
For something a little different, you can also try sprinkling the Sweet Potatoes Fries with freshly grated parmesan cheese, just as they come out of the oven. Be sure to use a microplane grater on the parmesan cheese for the best result. You'll want the parmesan cheese to be ultra fine.
These Baked Sweet Potato Fries will soon be a family favorite.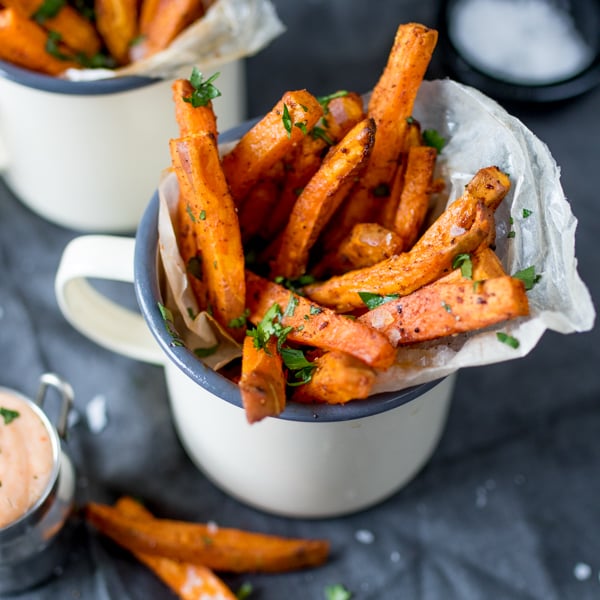 INGREDIENTS
DIRECTIONS
Preheat the oven to 400 degrees F.
Cut the potatoes into wedges. Place on a baking tray. Drizzle with oil and sprinkle with paprika, salt and pepper. Toss everything together with your hands.
Place in the oven to cook for 25-30 mins. Turn once with a spatula during cooking, and keep and eye on them for the last 10 minutes to ensure they don't overcook.
Once cooked, sprinkle with a little chopped parsley and a sprinkling of salt and pepper before serving.
Servings: 2-3