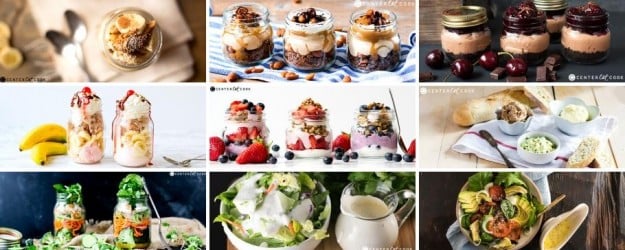 How could you not love these recipes that can easily be stored in Mason Jars?
The best thing about Mason jars is that they are so easy to store things in. People use the Mason jars for all kinds of different things, but for us we love to put some of our favorite recipes in them! They help retain the freshness of your creations while also making it rather convenient.
So what kind of things can you put in the Mason jars? You can do things like desserts, salad dressings, or even an entire salad all in one jar. It is so convenient for salad largely because you can mix up your own personal salad just by putting all the ingredients in the jar, and then giving it a good shake.
And don't forget that the Mason jars make it easy to transport your breakfast, such as our Overnight Oats that you see below!
---
Peanut Butter and Banana Overnight Oats – The easiest, healthiest, and tastiest grab and go breakfast for a busy lifestyle!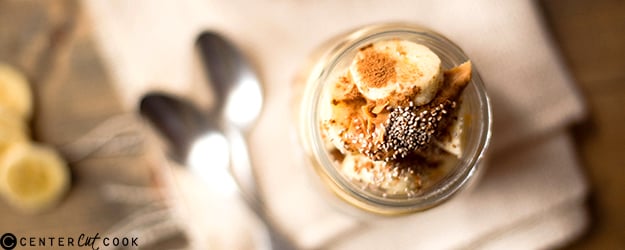 ---
No Bake Peanut Butter Cheesecake Jars – A crunchy, creamy make-ahead dessert with lashings of peanut butter cheesecake.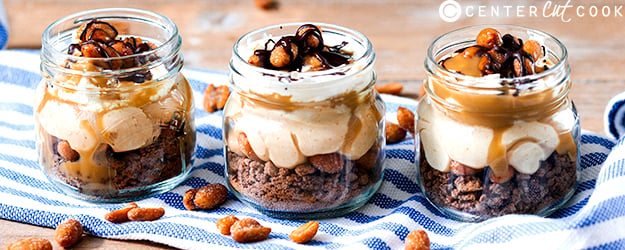 ---
No-Bake Chocolate Cherry Cheesecake – This quick and easy black cherry chocolate cheesecake is the ultimate in indulgent desserts. A no-bake pudding that can be made ahead. What's not to love?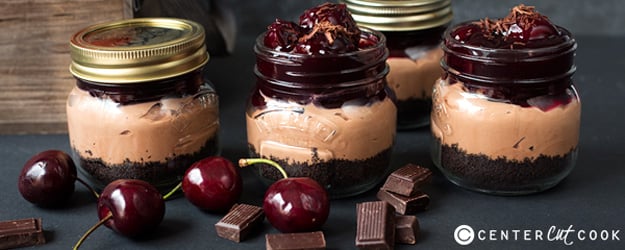 ---
Mason Jar Banana Split – A childhood classic in but served in a jar! The kids and adults will love this ice cream treat!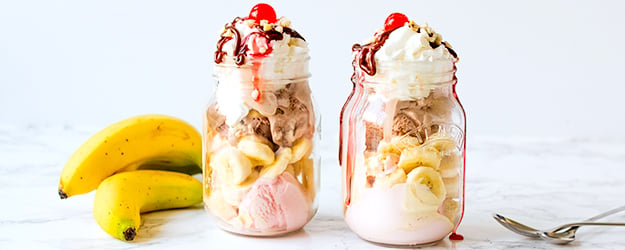 ---
Berry Breakfast Parfait – A light and creamy parfait that makes a luxurious breakfast or a snacksational after-school treat!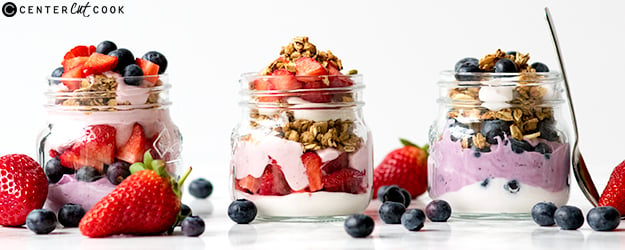 ---
How to Make Butter – Making homemade butter is a fun and simple way to impress your family and friends. With just one ingredient and less than five minutes, you can have homemade butter anytime!
---
How to Make a Mason Jar Salad – A tasty and healthy lunch you can make ahead. Grab one from the fridge as you walk out the door!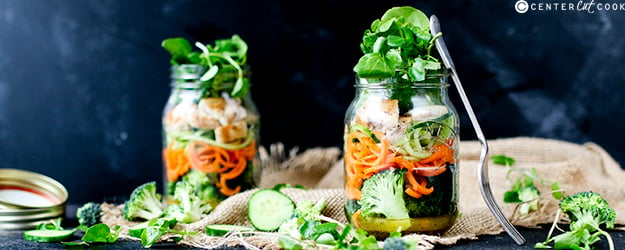 ---
Homemade Ranch Dressing – Try this Homemade Buttermilk Ranch Dressing recipe once and you will never go back to the bottled or mix packet again! Ranch dressing is easy to make and perfect for salads, dipping, and even marinating!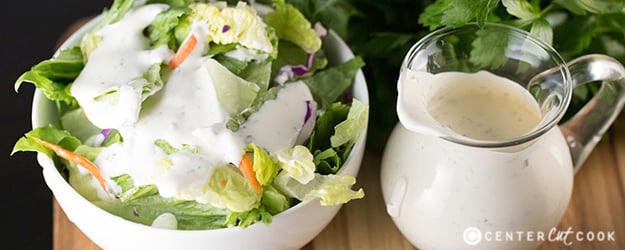 ---
Olive Garden Salad Dressing Copycat – This copycat Olive Garden salad dressing requires just five minutes to whisk together and tastes even better than the original!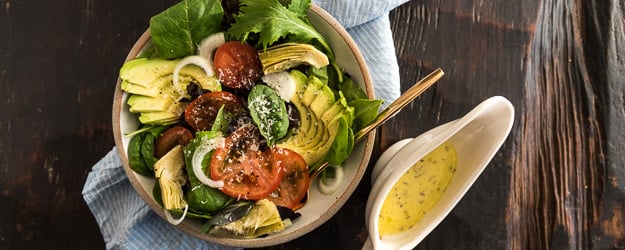 ---
How to Make Chicken Stock – Making your own chicken stock is easy and so much tastier than store-bought!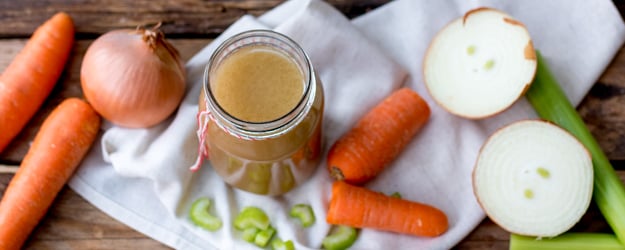 ---
Homemade Barbecue Sauce – A sweet and tangy homemade barbecue sauce you will want to drink by the gallon. Perfect for dips, marinades, grilling, and just about everything else.