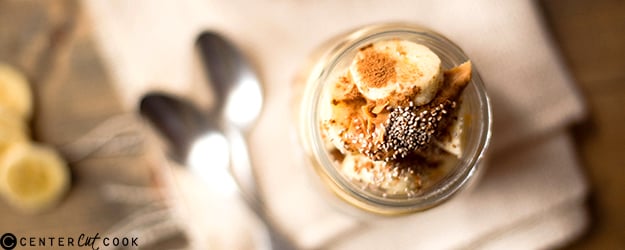 If you haven't yet jumped on the overnight oats wagon, I used to be just like you. It took me forever to try these so-called "overnight oats."
I thought, "Wait, they "cook" overnight in the fridge? I don't get it."
And so I waited and waited, thinking the fad would pass.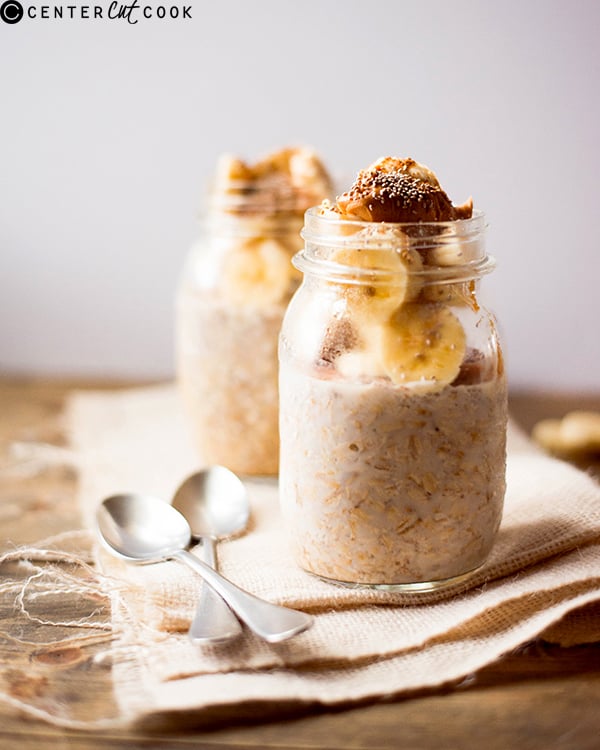 But, then it didn't pass and I just couldn't wait any longer. I needed to know what these were all about. I mean, all the cool healthy food bloggers were sharing them. I think I even had a dream about them one night.
I know, I'm weird.
So I put everything together into a mason jar, filled it, and placed it in the fridge, just like the recipe said. And I waited. That was too easy, I thought.
The next morning, I went to the fridge and grabbed the mason jar. Wait…do I eat this cold or hot? Do I pour it out and mix in a bowl, or eat it straight from the mason jar? Do I add any more toppings? If I don't eat it today, will it last? All these questions raced through my head as I went to take my first bite (I tried it cold).
People, it was love at first bite. Oh my gosh, the flavors, the texture, the ease – overnight oats were awesome, I realized.
Over time, I have tried many, many overnight oats recipes. I love using almond milk with bananas, peanut butter, and chia seeds like in this recipe because the flavors and textures work really well together and are super healthy.
And, in case you're wondering the answers to all the questions I had before taking my first bite, the answer is "yes!"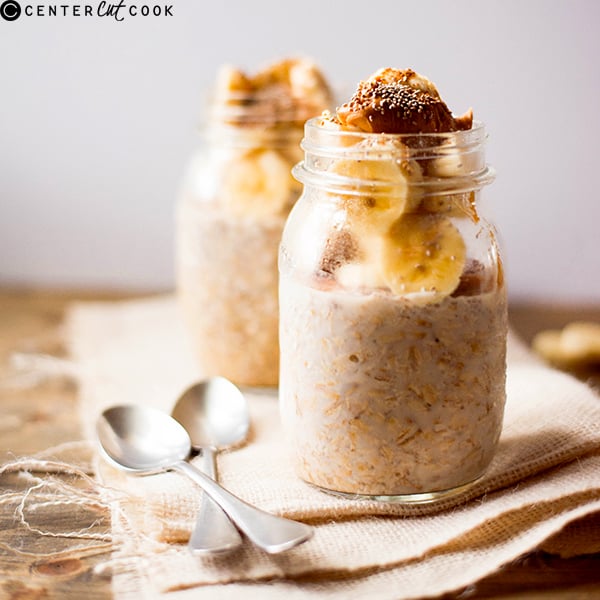 INGREDIENTS
DIRECTIONS
Combine the oats, almond milk, peanut butter, chia seeds, maple syrup, and cinnamon in a small bowl or sealable container. You can either stir to combine or leave layered and stir when ready to eat.
You can either add the sliced bananas at this point (if using an air-tight container) or you can top with sliced bananas when ready to eat.
Place into the refrigerator overnight, or for at least 4-5 hours, to allow for the oats to absorb the liquid.
When ready to eat, remove from the refrigerator, stir well and enjoy. You can enjoy this cold right out of the fridge, or you can heat it up in the microwave for approximately 2 minutes and enjoy hot.
Servings: 1