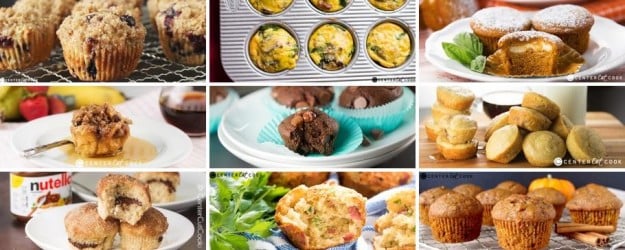 Are you a muffin lover? Or do you just love the top? Do you prefer butter on your muffin, or are you a purist? I'm a peel-off-the-wrapper and stuff my muffin face sort of lady. So it would only make sense to be armed with 12 of THE BEST Muffin recipes.
Muffins are the perfect addition to any breakfast, brunch, afternoon tea, or cup of coffee. They are fluffy and portable. Easy to eat in the car or while you walk down the street. Muffins come in so many shapes and sizes! I have my favorite recipes for stuffed, frosted, sweet, savory, dense, and fluffy. You can stud your muffins with chocolate chips or lace them with spinach and bacon.
I have muffins that use yogurt in place of the butter, and muffins that bake up with extra height. For me, the best muffin recipes suit my mood which means that my favorites really depend on what day you ask me. But these 12 recipes top my list and never fail me. There is something for every occasion on this list! Want to bring a basket to neighbors? Go Blueberry Crumb. Having brunch guests? Surprise them with Cheese and Bacon. Craving those Starbucks fall favorites? You need Pumpkin Cream Cheese Muffins. Also — I am always up for new flavor combos! So tell me your favorites.
---
Blueberry Crumb Muffins – These Blueberry Crumb Muffins are soft, full of juicy blueberries, and have the most delicious crumb topping. Easy to make and just as good as the bakery!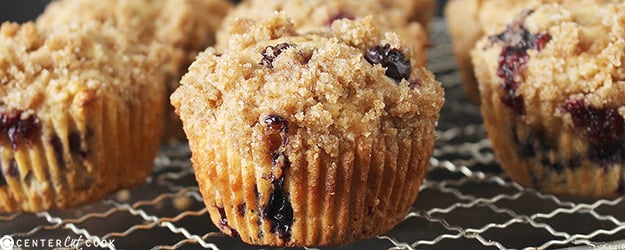 ---
Mushroom, Spinach & Bacon Egg Muffins – These Mushroom, Spinach & Bacon Egg Muffins are a great, filling, and a healthy grab and go breakfast idea for kids and grown-ups on those busy mornings!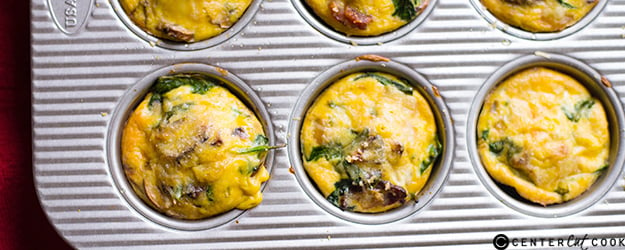 ---
Pumpkin Cream Cheese Muffins – Easy Pumpkin Cream Cheese Muffins recipe inspired by the Starbucks version!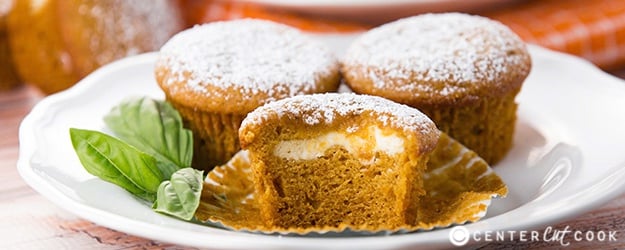 ---
French Toast Muffins – French Toast Muffins with a Maple Cinnamon Streusel Topping are perfect with a drizzle of maple syrup and served with bacon on the side!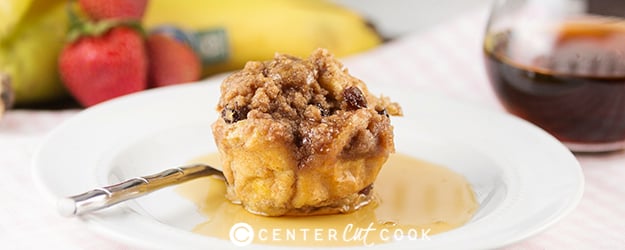 ---
Chocolate Chocolate Chip Muffins – Easy Double Chocolate Chip Muffins recipe made from scratch with cocoa powder and chocolate chips!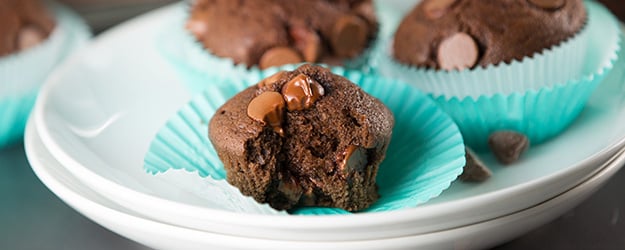 ---
Easy Pancake Muffins – Easy Baked Pancake Muffins define breakfast made easy. Made from scratch and the perfect grab and go breakfast, you can choose a variety of mix-ins from breakfast sausage to fresh berries. Pancake Muffins re-heat well and are perfect for lazy weekends or hectic mornings.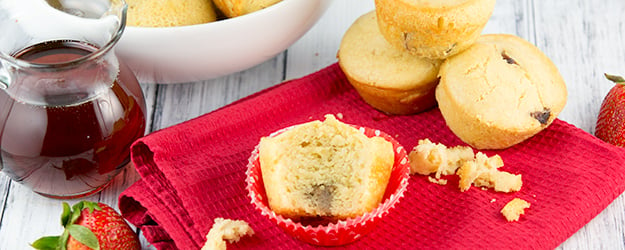 ---
Nutella Stuffed Cinnamon Sugar Muffins – Cinnamon Sugar Muffins stuffed with Nutella, a chocolatey hazelnut spread, make for a perfect breakfast treat!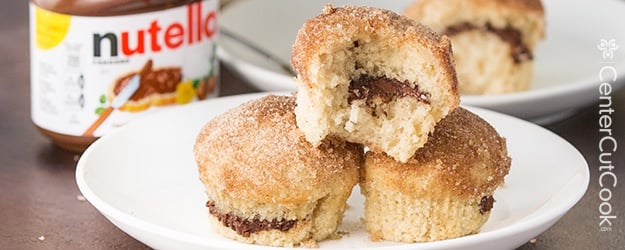 ---
Cheese and Bacon Muffins – Light and fluffy savory muffins with cheddar and crispy bacon.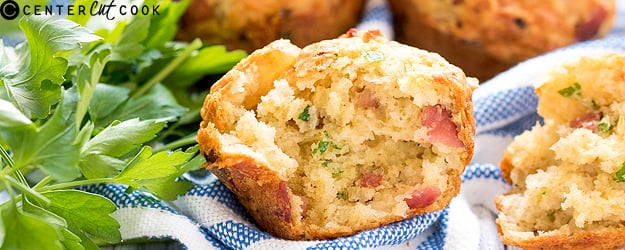 ---
Pumpkin Banana Muffins – These Pumpkin Banana Muffins are a delicious combination of two classics – pumpkin muffins and banana bread. Add chocolate chips to make them an extra delicious treat. Pumpkin Banana Bread Muffins made from scratch are so easy to make and they taste amazing!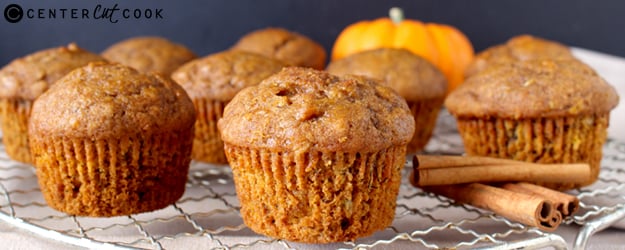 ---
Strawberry Yogurt Muffins – Fresh Strawberry Yogurt Muffins are light, refreshing, and scrumptious!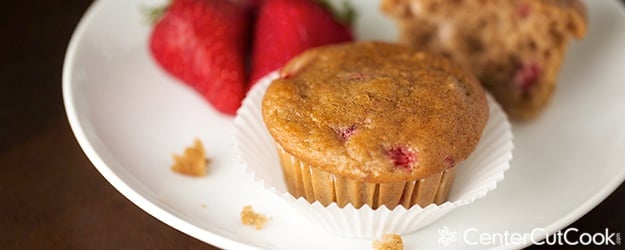 ---
Zucchini Muffins with White Chocolate Peanut Butter Glaze – These moist zucchini muffins are the best way to enjoy your summer bounty. Top with a white chocolate peanut butter glaze for an extra special treat.
---
Eggnog Muffins – These Eggnog Muffins are quick, easy, and are a great way to enjoy eggnog! A delicious breakfast or dessert.