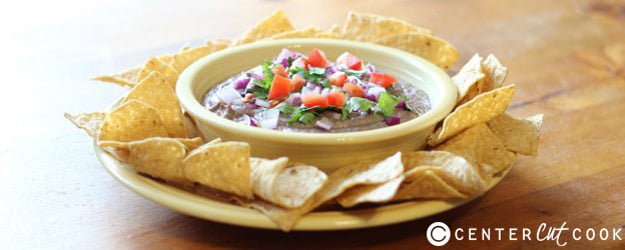 I've never met a hummus I haven't liked, and this one is near and dear to my heart. I took my favorite hummus recipe and my favorite salsa recipe, and married them with a big, delicious helping of black beans. The first batch didn't even last twelve hours at my house! And it probably won't last long at yours either.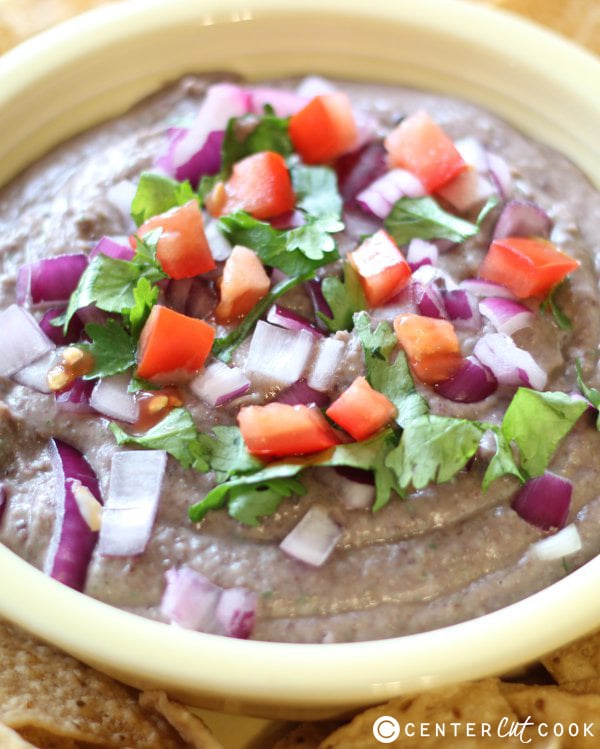 The ingredients are fresh and tasty, and lend themselves well to not only dip, but a wide variety of other dishes as well. Spread it on tortillas, tostadas, nachos, toast…whatever you like. Use it on a salad or on a baked potato, or even as the filling in a meatless enchilada. The sky is the limit!
INGREDIENTS
30 oz can cooked black beans
2 tbsp olive oil
4 tbsp lime juice (about 2 medium limes)
2 cloves garlic
1 tsp salt
2 tsp cumin
3 tbsp fresh cilantro
1/2 red onion
1/4 of a fresh jalapeño (optional)
DIRECTIONS
Puree all ingredients in a food processor.
Garnish with red onions, tomatoes and cilantro,
Serve with tortilla chips or fresh veggies.