I'm partnering with Hidden Valley Ranch and their Taste Not Waste program to raise awareness on food waste and help encourage people to buy misformed, wilted, and weird produce. I have turned something I normally throw away, into a whole new meal! I want to be less wasteful and be more conscious of what I'm buying. I was actually made aware of this a few years ago and have since been on the look out for "unloved" and "unperfect" produce. I'll buy apples with spots on them and peppers that are odd shaped. Because I was already buying that produce I really wanted to challenge myself. One thing I always feel bad about is throwing away the broccoli stalk when I buy our weekly broccoli. We eat A LOT of broccoli and half of it goes in the trash! Truth is, 28% of the produce we buy gets thrown away, what a shame!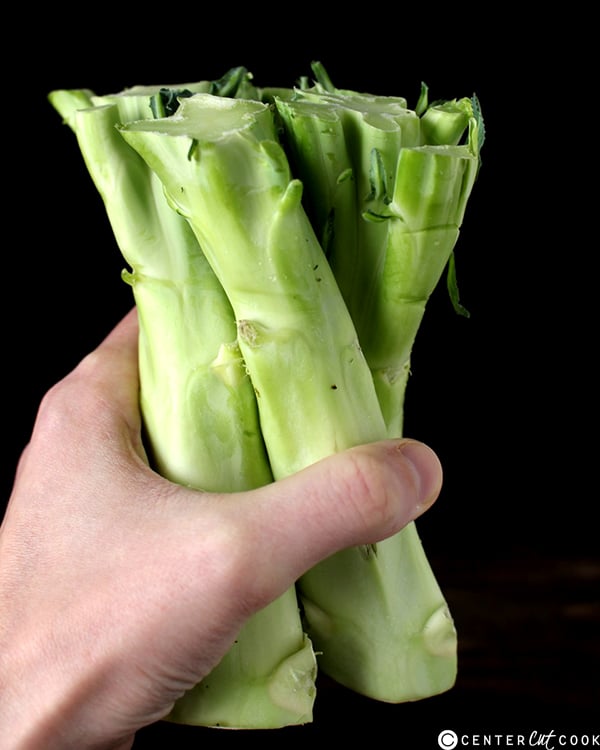 So I took those stalks, cut them up, and made some delicious Broccoli Ranch Cheese Soup, and it's a lightened up version!
The soup does have some prep work involved, cutting the broccoli, carrots, onion, and shredding the cheese, but that all can be done ahead of time and that would make dinner super fast the night you make it. I like to use an immersion blender and smooth it out, but that's personally preference. You have leave it chunky if you want.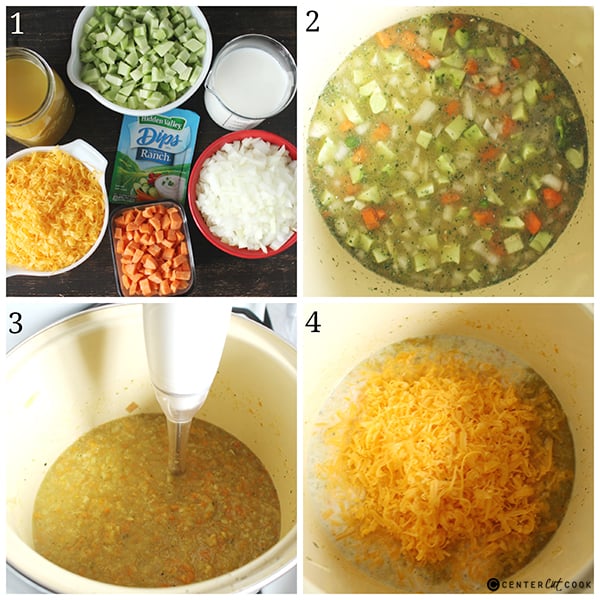 This soup is so delicious! Cheesy, creamy, and comforting. The perfect dinner during the holidays when there may be a little extra indulging going on. One tip that is so important to keep the soup creamy and not grainy is to grate the cheese yourself. It only takes a minutes and makes all the difference. The bagged kind has some fillers in it that make it not great for melting. Trust me- you will be glad you took the time to grate it!
I hope this has inspired you to think differently about that less-than-perfect piece of fruit or vegetable in the store. It is the perfect opportunity to be creative and come up with a new dish! #TasteNotWaste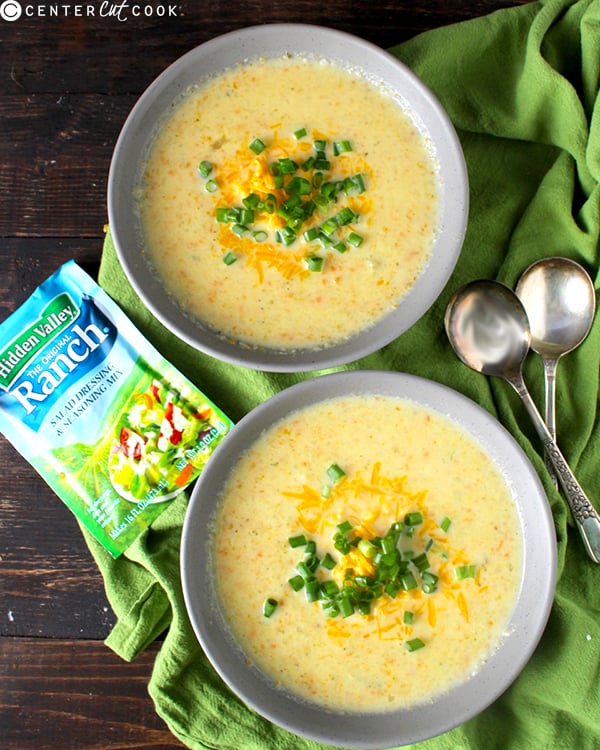 Hidden Valley can definitely help the vegetables taste better, but they are also committed to changing the perception of what "perfect" is, so they are releasing Limited Edition bottles of their Hidden Valley® Original Ranch®. It is up for auction on Ebay and all proceeds benefit Great Nations Eat©. Click here to check that out!
Also, find out more at their Taste Not Waste website.
Make sure to follow Hidden Valley on these social channels for more information and delicious recipes!
Instagram
Twitter
Pinterest
Facebook
This is a sponsored conversation written by me on behalf of Hidden Valley. The opinions and text are all mine.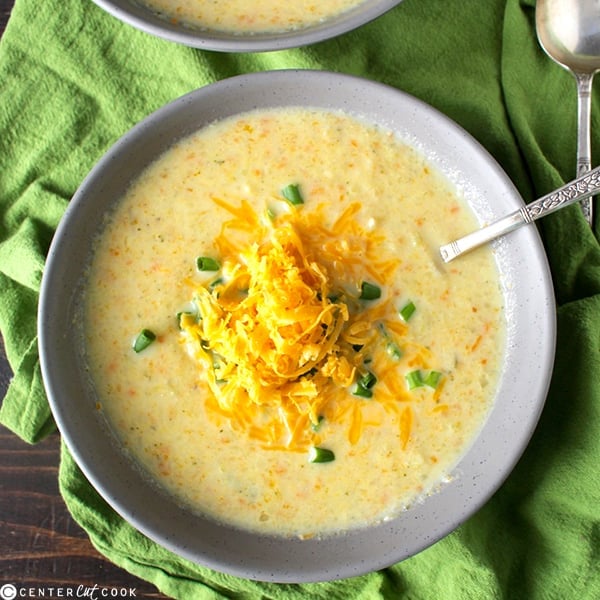 INGREDIENTS
1 large onion
1 cup chopped carrots, about 2 medium
5 cups broccoli stalks (about 6-7)
4 cups chicken broth
2 cups water
2 cups milk (I used 2%)
4 cups 2% cheddar cheese (grated yourself)
Hidden Valley Ranch packet
DIRECTIONS
In a large pot, combine onion, carrots, broccoli, broth, water, and dry Hidden Valley Ranch packet. Stir together and bring to a boil.
Simmer for 20 minutes or until veggies are tender.
Turn off heat and blend with an immersion blender until smooth.
Add in milk and cheese and turn the heat on low.
Stir until cheese is melted and soup is warmed through- about 3-5 minutes.
Servings: 8