Is there anything better than dipping french fries in sauce?
This easy three ingredient buffalo sauce is going to be the most addictive sauce you'll ever try. I know because I've been addicted to it ever since I made it the first time. In fact french fries in our house now mean this buffalo fry sauce has to go with them!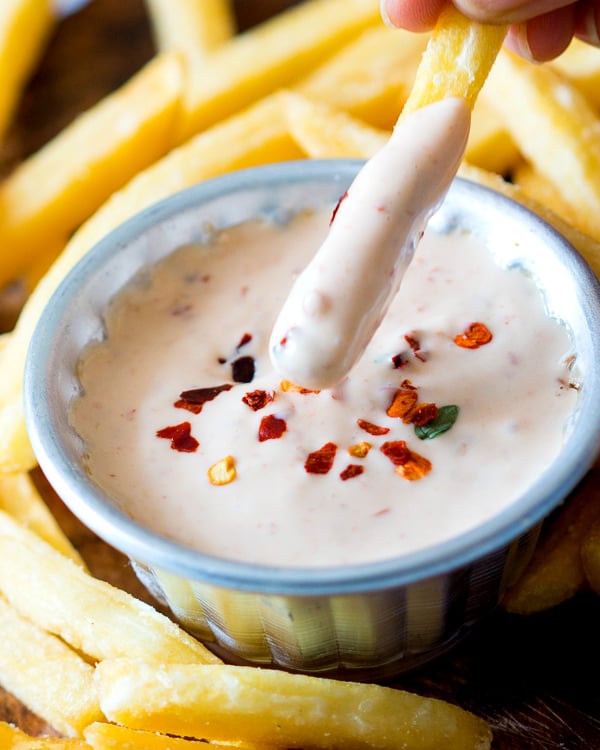 Are you a fan of fry sauce? Did you grow up with it. Till I tried this version, I would always mix mustard in my mayonnaise because I'm not a big fan of just mayo with my fries. Or ketchup. I think I need something slightly spicy, slightly tart to go with my fries and this fry sauce is everything. I mean everything that my french fries need!
All you need to do is mix up some hot sauce with mayo and add a sprinkling of paprika. It's creamy, spicy and just perfect. BTW, this picture might show me dipping just one fry in the sauce, usually I have at least two going in at once. What's your favourite sauce to dip your french fries in?