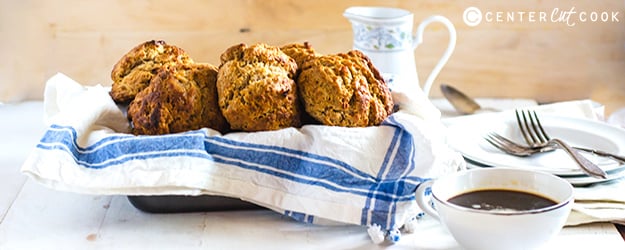 I am a certified carb addict. I love carbs in all their forms. I know we live in an age where everyone is trying to be super healthy, but you know I can't help but indulge in two or three (or four) biscuits in the morning. For the longest time, we were the kind of family who bought our biscuits in a can. That is until I discovered how quick and easy it is to make your own biscuits at home.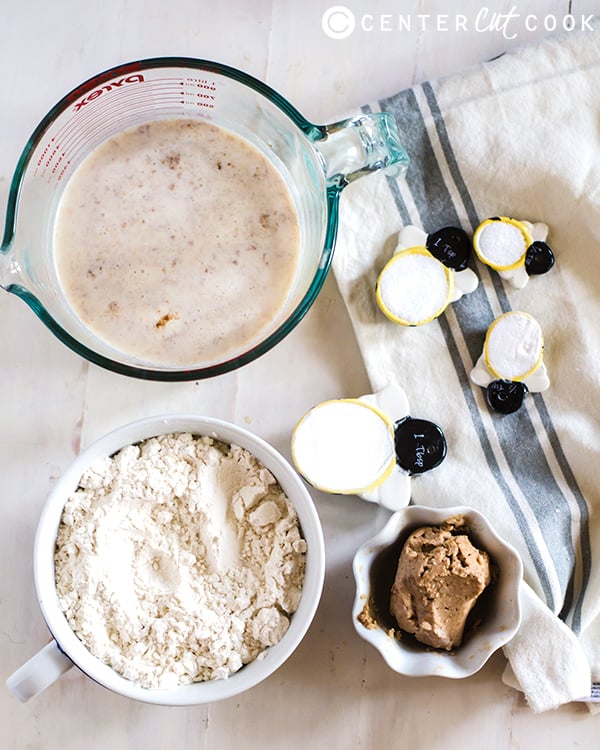 Now, I love the traditional flaky biscuit, but sometimes I want a biscuit that is even faster and easier to make which is why I am in love with drop biscuits. Normally, drop biscuits tend to be either gummy and dense or drier than rocks in the desert. This biscuit, however, is tender, moist, and has the perfect bumpy texture for gobbling up that extra slathering of butter or jam.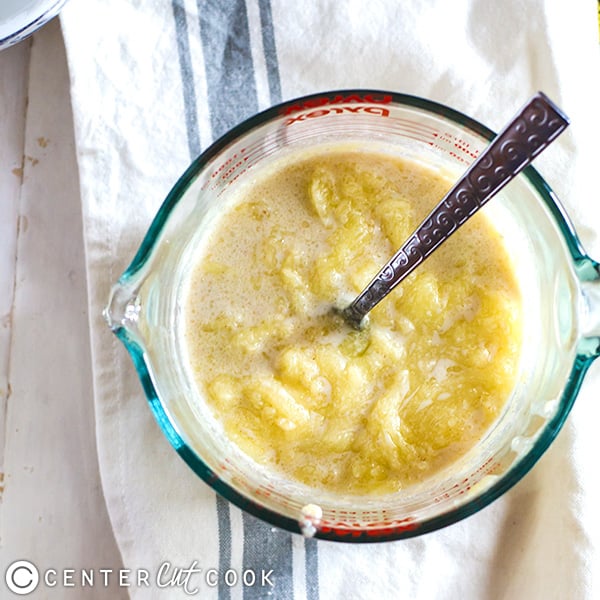 The trick is to use the right butter and buttermilk ratio. My ratio is similar to what I use for scones, the only difference being that I use a mix of baking soda and baking powder in these biscuits for the perfect rise. Once you get the right ratio (which you will have in a second once you look at the recipe) all you have to do is have your oven ready and any flavors you want to add in.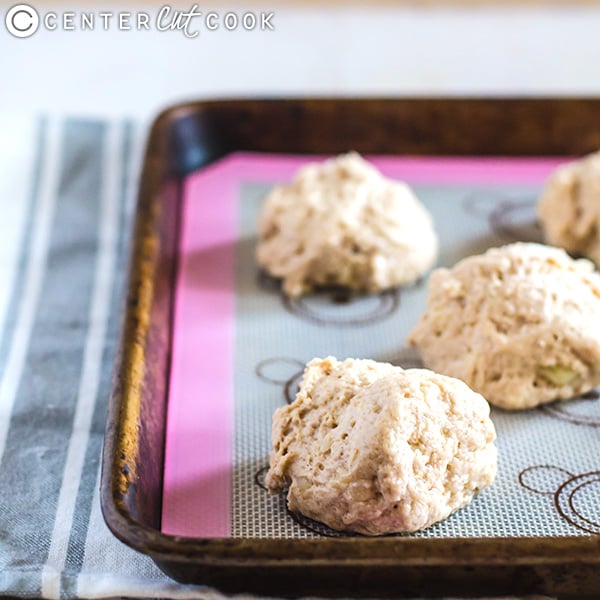 For these particular biscuits, I used the buttermilk I made when I made my own butter because it was infused with a wonderful cinnamon and honey flavor, but you can use store-bought buttermilk (or make your own by adding a teaspoon of lemon juice to a cup of milk). Since these are cinnamon honey biscuits, I added extra honey and cinnamon to the recipe, but you can leave them out for some really rich drop biscuits.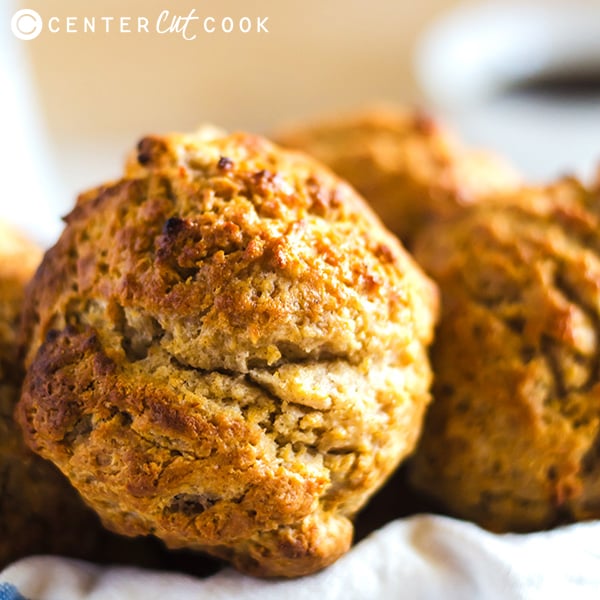 INGREDIENTS
DIRECTIONS
Preheat the oven to 475 degrees and place a parchment paper or slipmat.
In a small saucepan melt the butter and set aside to cool completely. I like to speed up the process by sticking it in the fridge while I mix the dry ingredients.
In a large bowl, mix together the flour, baking powder, baking soda, salt, sugar, and cinnamon if using and whisk to combine and remove any lumps.
Mix the buttermilk and honey in with the butter and mix until the butter begins to form lumps as shown in the photo.
Pour the buttermilk mixture into the flour mixture and use a spatula to combine until a dough forms.
Grease a 1/4 cup measuring cup and use that to scoop up your dough and drop onto the baking sheet, leaving at least 1 1/2 inches of space between each biscuit.
Bake until golden brown – about 10 – 12 minutes.