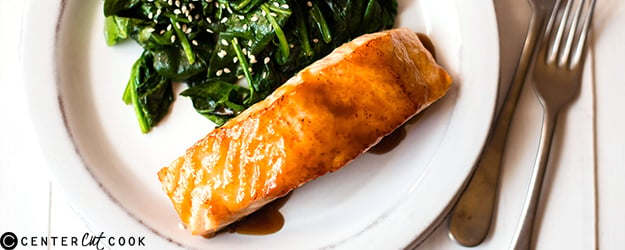 Did you know salmon is one of tastiest, healthiest types of fish out there?
Just simply eating 2-3 servings of fish in a week is a super easy and tasty way to improve your health and fight off illnesses and diseases. And salmon, in particular, is one of the most nutritious types of fish to add to your diet because it supplies iron, zinc, niacin, vitamin B6, and vitamin B12, in addition to a whole bunch of other nutrients you need for good health, like omega-3 fatty acids (healthy fats) and lean protein.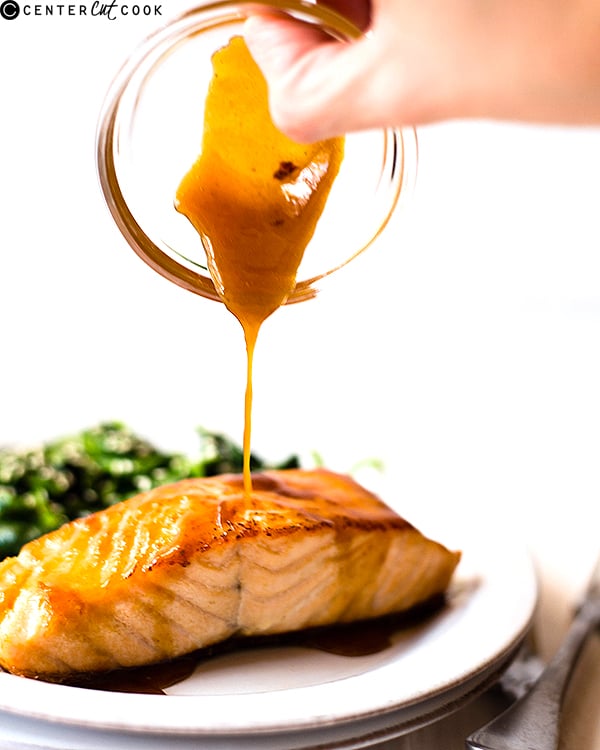 Plus, it's super yummy. Which is always a strong point.
Problem is so many restaurants and home cooks often overcook it to the point of it being dry and chewy. So sad.
If you've had trouble cooking salmon in the past, here's how you do it. The way you know when salmon is done is when it flakes in the center when you gently twist a fork. If it falls back limp, it's not ready and let it cook for a couple more minutes before checking again. Once it flakes, remove it from the heat. It's really that simple, yet so many people struggle with cooking this delicious fish.
And, speaking of delicious, this honey glaze on this salmon is very easy to make and adds a lot of delicious flavor to the salmon, all while still being healthy so that's awesome.
Follow the directions in this recipe and you'll be sure to have a no-fail, delicious, and healthy Easy Honey Glazed Salmon for dinner tonight!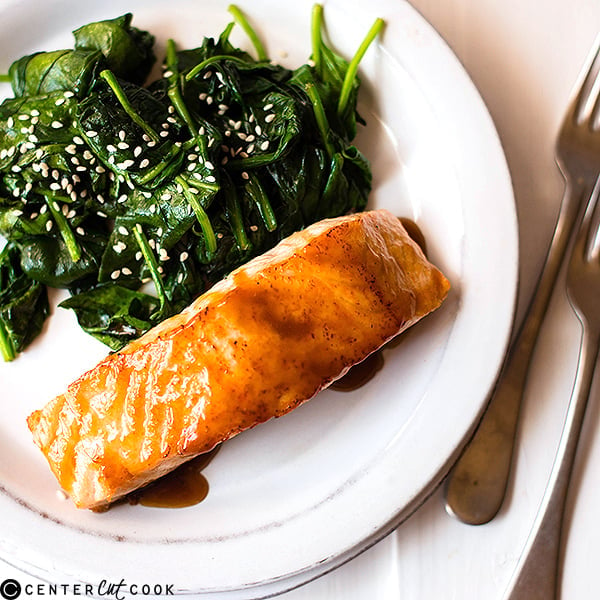 INGREDIENTS
DIRECTIONS
Preheat oven to 400 degrees.
In a small bowl, whisk together the honey, soy sauce, lime juice, and dijon mustard.
In an oven-safe skillet, heat oil over high heat until hot but not smoking.
Add the salmon, skin-side up, and sear for 2-3 minutes on each side, then place it into a 400 degree oven for 10 minutes, or until cooked through.
Carefully remove the salmon from the oven and transfer to 4 plates.
Add honey mixture to the hot skillet and simmer over med-high heat, stirring, for 1 minute, or until thickened.
Pour glaze over salmon.
Servings: 4