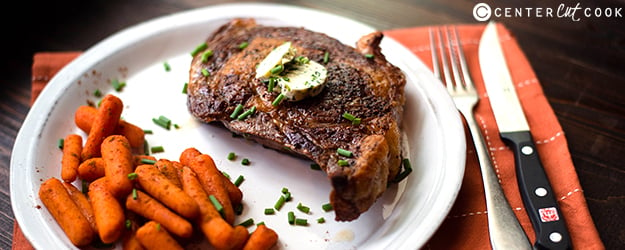 If you're someone who enjoys ordering steak at restaurants and wonders why steak is so much better when ordered out, I have good news for you…
One of the biggest differences between restaurant chefs and home cooks is the amount of butter and salt used by chefs in restaurants. Chefs know that food just tastes better when it has more fat and salt and they use this to their advantage when preparing their food, especially when for meat, like chicken, seafood, and steak.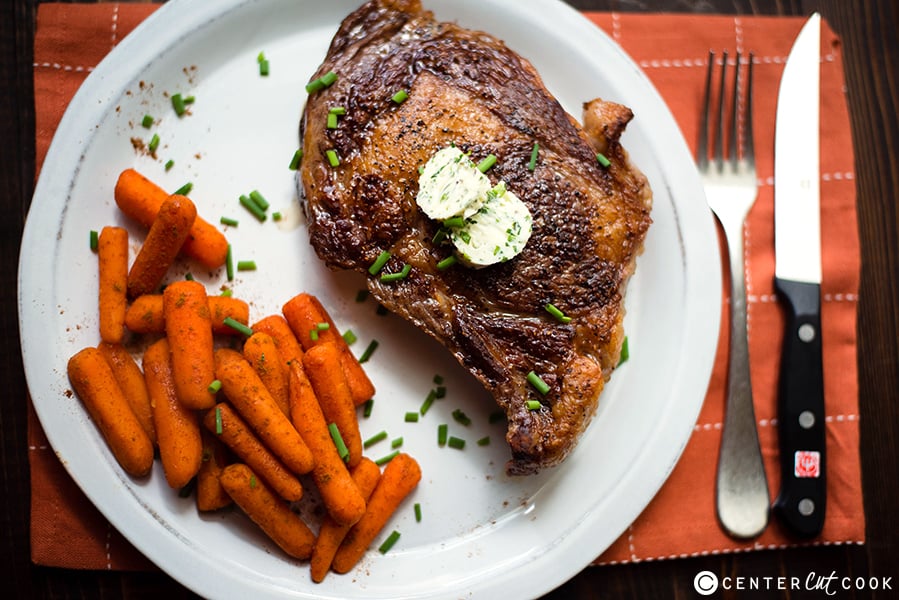 If you're looking to kick up your steak game at home and would like an easy way to get a burst of flavor, I highly recommend making your own herb compound butter for steak. This is more used in the serving of your steak as a topping that will melt its luscious flavors all over your juicy, hot steak, and it's an incredibly effective way to get all the flavor you love of a restaurant-style steak.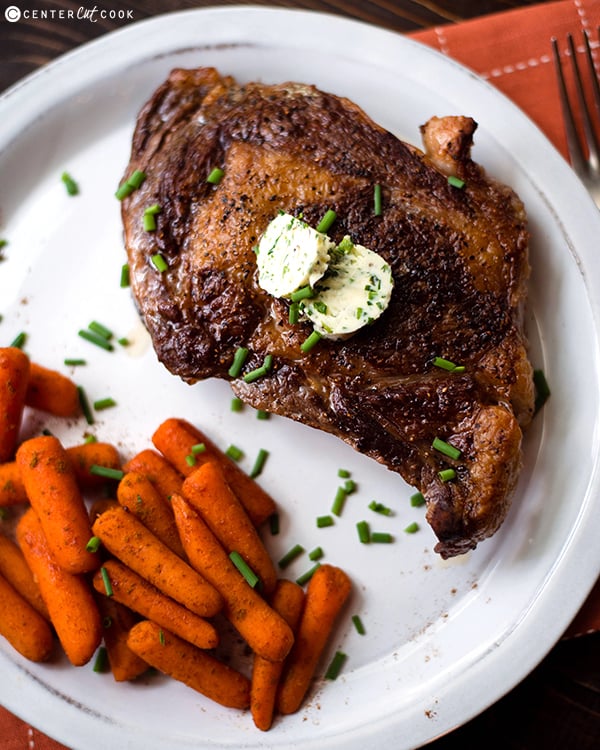 The best thing about herb compound butters is how darn easy they are to make. All you need is some salt, pepper, and whatever fresh herb(s) or other spice(s) you'd like to add. Mix it all together, pop it in the fridge, and 15 minutes later, you have an amazing topping that will make your steak taste amazing. It seems so fancy while you're eating it, even if you know how simple it really is!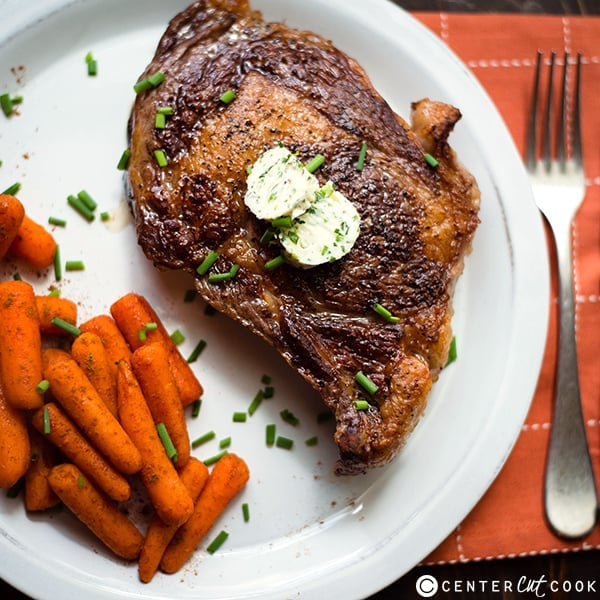 INGREDIENTS
1 stick unsalted butter, softened
1 tsp. kosher salt
1/2 tsp. ground black pepper
1 1/2 tsp. fresh thyme, finely minced
1 1/2 tsp. fresh chives, finely minced
1 clove garlic, minced
DIRECTIONS
In a small bowl, combine the softened butter, salt, pepper, thyme, chives, and garlic.
Once, mixed, spread into a mound on a 8×8 inch sheet of parchment paper.
Fold the paper over the butter and roll/contort into a log.
Place in the freezer while you prepare your steak.
Remove the butter from the freezer and slice a large slice and place on top of the steak and allow it to melt for serving.
Leftover compound herb butter can be stored in the refrigerator.