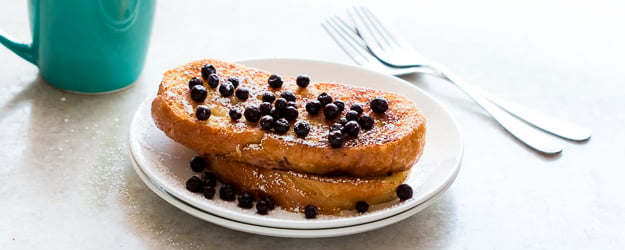 I'm a sucker for great french toast which is sometimes so difficult to achieve at home. Have you ever gone back home after eating french toast for breakfast at your favorite cafe, vowing to recreate it at home and then failing miserably? It happened to me every time, till I finally figured out the secrets to a great french toast:
1. Slightly stale bread, so that it soaks up all the custard and doesn't fall apart
2. Fresh eggs
3. Cast Iron Pan
4. Unsliced loaf so that you can decide the thickness of your french toast
Just make sure you've got these and you are already halfway there! And that's not all, I'm sharing with you a step by step guide to making the best french toast so that you don't have to second guess ever again.
Start by slicing your loaf into the desired thickness. I recommend using Challah or Brioche which have the right texture for a french toast.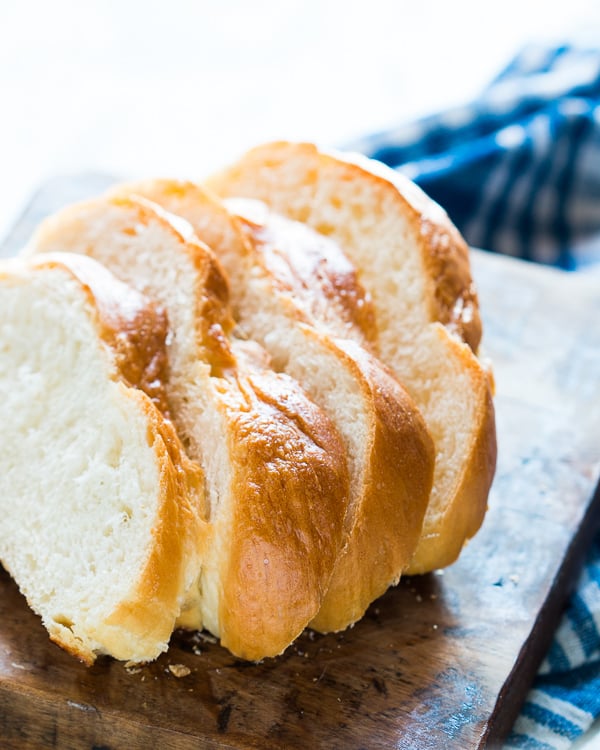 In a flat bowl or baking pan, add eggs, sugar, vanilla extract, half and half and salt.
Whisk furiously with a fork so that you have a fluffy mixture.
Dip your bread in the egg custard mixture so that its coated on both sides and the egg mixture seeps in.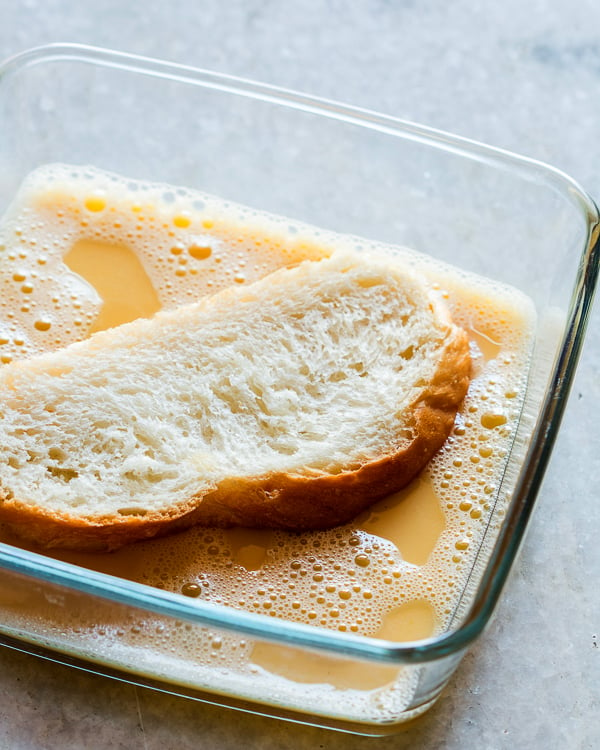 Heat butter and oil in a pan and slide the soaked bread in. Cook for a few minutes on either side, and serve warm with berries, whipped cream, powdered sugar or honey or everything!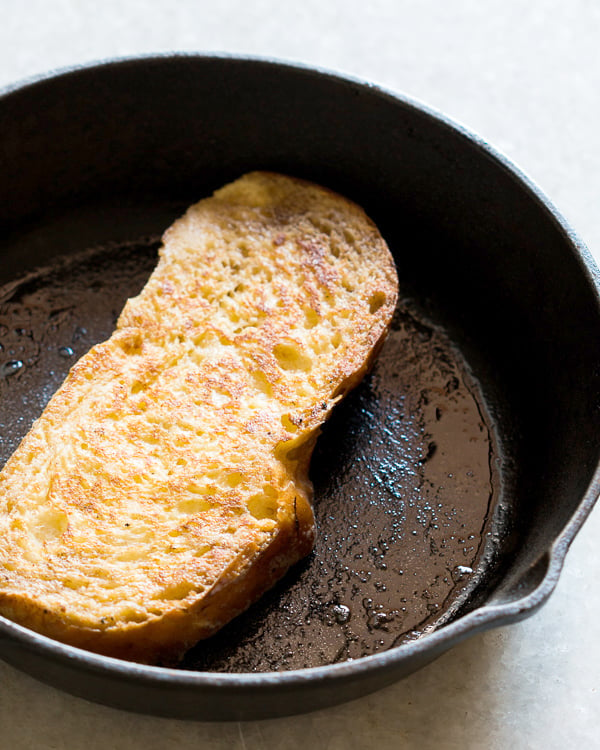 And that's all there is to it. Do you have any tips and tricks to make the best french toast? Tell us all about them in the comments below!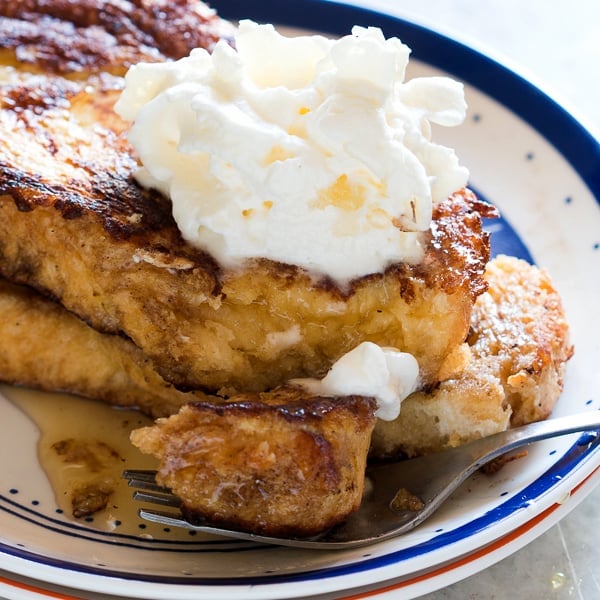 INGREDIENTS
4 Eggs
1 teaspoon Vanilla Extract
1/4 cup Sugar
1/2 cup Whole Milk
1/2 teaspoon Salt
8-10 Slices Challah Bread
2 tablespoons Butter
1 tablespoon Oil
DIRECTIONS
In a flat baking dish or pan beat together eggs, vanilla, sugar, milk and salt till nice and fluffy.
Start by dipping 2-3 slices (decide based on how many fit into your pan) of bread in the egg mixture. Soak on either side for 30 seconds.
Heat half the oil and butter in a pan. Slide in the bread slices one by one into the pan.
Flip the slices after 2-3 minutes once the bottom is golden brown. Do the same on the other side.
Repeat till all the slices are cooked. Serve warm with your favourite topping.