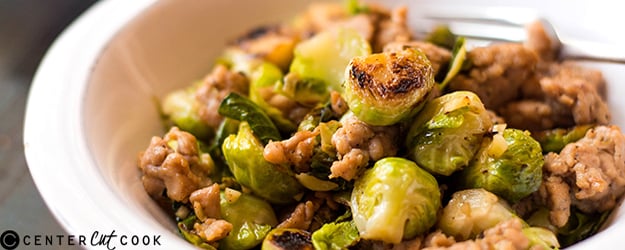 I am a big fan of simple. I mean – isn't it the simplest things in life that mean the most?
The sweet smile of your baby staring back at you. A warm breeze on a sunny day. The sound of the ocean. A simple bite of dark chocolate.
And super easy dinners that take hardly any time or ingredients.
Perfect.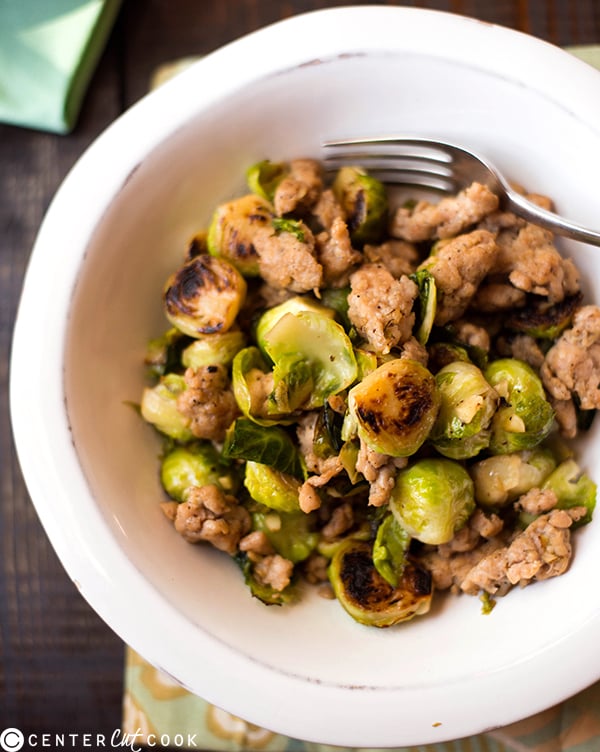 Yes, I just totally compared this easy One Pan Chicken Italian Sausage And Brussels Sprouts to your sweet child's smile, but still. Life is so much better when life is simple. And life is so simple when meals are simple. Enter this wonderful dish.
This meal is very easy to make and is a great combination of a healthy protein and a vegetable. I love the texture and flavor combination of the Brussels sprouts and the chicken Italian sausage. If you can't seem to find chicken Italian sausage or you'd prefer to use pork Italian sausage, that would also work well with this meal.
Depending on the amount of salt already in the Italian sausage, you may need to adjust the salt you add accordingly. Oftentimes, pre-flavored Italian sausages are quite seasoned and don't require that much added flavors at all. But, since you're adding in the Brussels sprouts, it's good to taste it before serving to check, and then season to taste.
Here's to simplicity and easy, delicious dinners!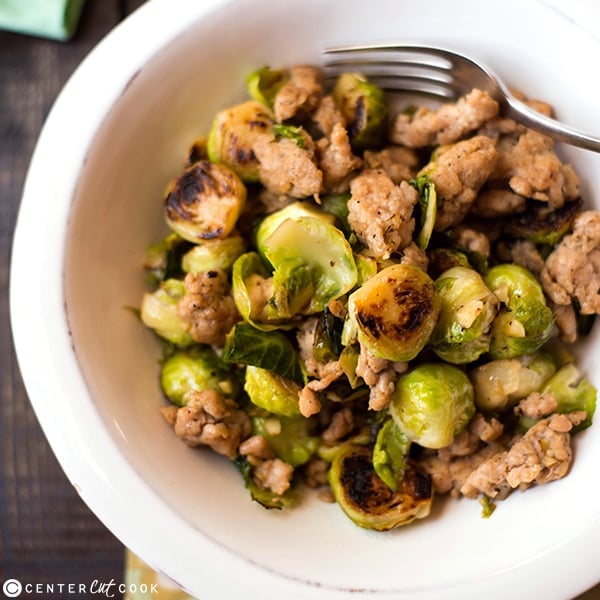 INGREDIENTS
DIRECTIONS
Heat the olive oil over medium-high heat.
Lay the brussels sprouts in one layer (if possible), cut-side down, into the oil. Allow to cook, untouched, for 5 minutes, or until starting to brown.
Move the brussels sprouts to one half of the pan and add the chicken sausage to the empty side of the pan.
Cook for 5 minutes, or until the meat is starting to brown. Then, incorporate with the cooking brussels sprouts and season with the salt and pepper.
Add the chicken broth, cover, and cook for 5 minutes.
Remove the cover and cook for an additional 5 minutes, stirring occasionally, or until the chicken is well- browned, the brussels sprouts are tender, and the chicken broth is mostly cooked out.
Servings: 4