It's that time of year in many parts of the country where Mom's and Dad's are either secretly celebrating that it's back to school time for the kids (back to schedules and routines!), or they're sad that summer has already come to an end! I don't have children yet, but, as a former elementary school teacher, back to school time holds a special place in my heart. I always loved getting myself organized for a new school year, and getting my classroom set-up. And just like the kids, it meant time for an updated wardrobe for the new school year (I always love an excuse to buy new clothes!!).
When I was at Target last week and saw their back-to-school section chock full of kiddies and parents picking out school supplies, I immediately started thinking about new ideas for some after school snacks that children would love! Today's recipe for Peanut Butter Granola Bars are perfect for you, and your children alike. I love that there are only 5 ingredients, and they're no-bake! These tasty treats come together in about 15 minutes from start to finish which is hard to beat. Lastly, these little babies are ADDICTING and are only about 55 calories per granola ball!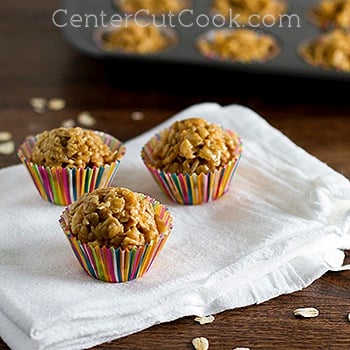 INGREDIENTS
1/3 cup honey
1/4 cup creamy peanut butter
2 tablespoons butter
1/8 teaspoon cinnamon
1 cup rice krispies
1 cup old-fashioned oats
24 mini cupcake liners
DIRECTIONS
In a small sauce pan, combine honey, peanut butter, cinnamon and butter. Stir until all ingredients are melted and incorporated together. Remove from heat.
In a large bowl combine rice krispies, oatmeal, and ingredients from step one. Stir well.
Use mini-cupcake liners and scoop about 1 rounded tablespoon of mixture into each mini cupcake liner. This should yield about 24 granola balls.
Place the granola balls in the refrigerator for about 15 minutes to firm-up. Enjoy!
Recipe adapted from
Martha Stewart