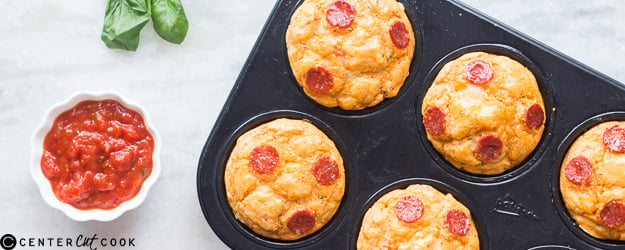 Everyone has pizza nights right? Ours is on Wednesday because it gives us a chance to feel like it's a mid-week party. Our favorite is hands down the pepperoni. It's like an undefeated winner, week after week. The times that we try something else, we end up going back to it the next week.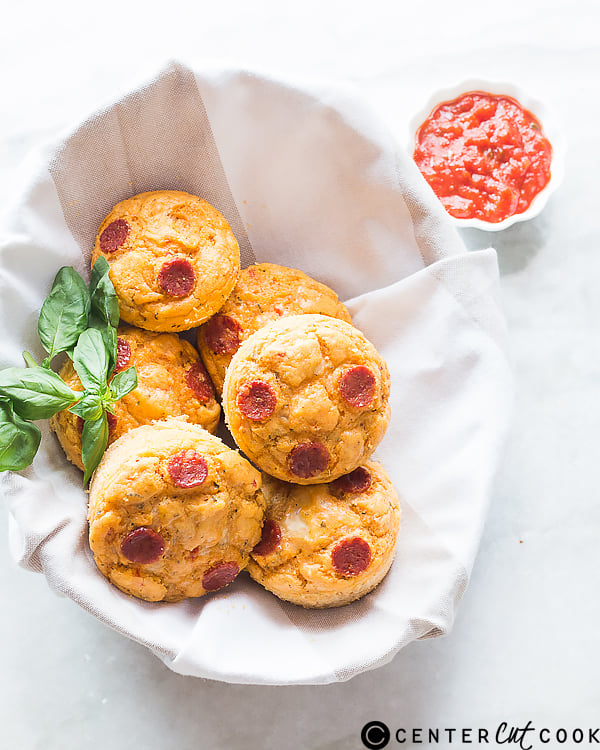 It's incredible how much these muffins smell and taste like pepperoni pizza. And they are kid friendly too. My nieces and nephews love holding them in each hand and taking bites while running around the house. We end up sneaking in more veggies when making them for the kids, but otherwise they are fantastic as is!
You can also freeze them for later. Just let the muffins cool, wrap them well and dump them in the freezer for later. All you need to do is thaw and microwave when you are ready to eat.
We just finished a batch of these pepperoni and cheese pizza muffins and I can't wait to make another already!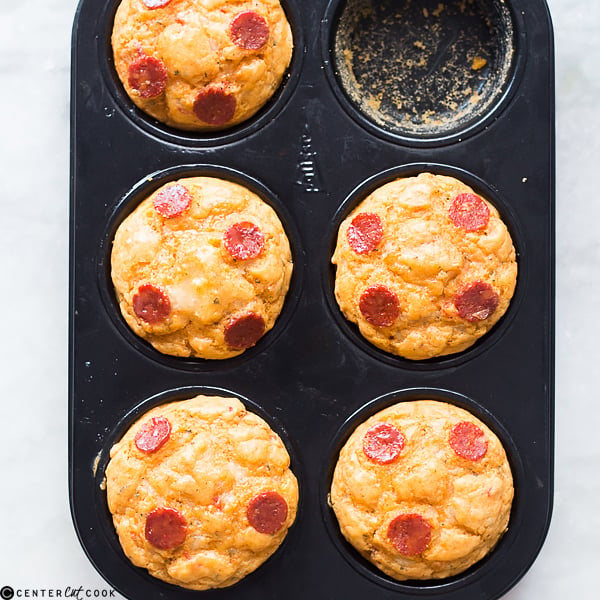 INGREDIENTS
1 1/2 cups All Purpose Flour
1 teaspoon Baking Powder
1/2 teaspoon Italian Seasoning Mix
1/4 cup unsalted Butter, melted
1 cup Milk, at room temperature
2 Egg, at room temperature
2 tablespoons Marinara Sauce
1 cup Shredded Cheese (I used a combination of Mozzarella and Cheddar)
1 cup mini Pepperoni
DIRECTIONS
Pre-heat oven to 375 degrees, and grease your muffin tins.
Mix together all the dry ingredients in a bowl (flour, baking powder, seasoning mix). In another bowl, whisk together butter, milk, eggs and marinara sauce.
Pour the wet ingredients into the dry ingredients and mix till just combined. It's okay if you see a few streaks of flour, but don't overmix.
Fold in the cheese and pepperoni gently into the mixture.
Fill each muffin cup 3/4th of the way with batter, and bake for 15-20 minutes, till a toothpick inserted into the middle comes out clean.
Serve with extra marinara sauce for dipping.