This is a simple, easy hummus which is less expensive than the traditional recipes. I love hummus, but I'm not a huge fan of tahini, which is sesame butter. To me, it tastes bitter in some recipes and is expensive. So I made one without it, ramping up the garlic and lemon instead. It was love at first bite!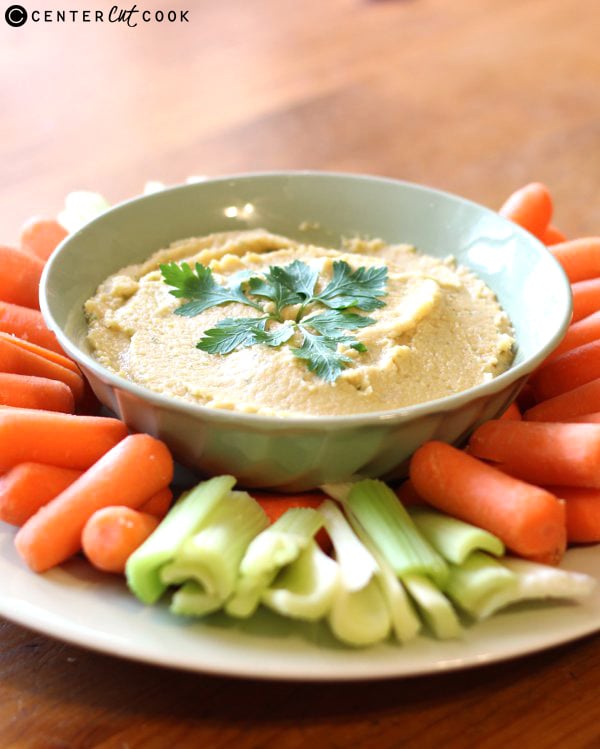 It will keep well in the refrigerator for several days, and is so versatile. Use it as a dip, a topping for salads and potatoes, a spread for sandwiches and wraps or anything else you can dream up! Its creamy, savory deliciousness will fill you up and satisfy, without weighing down your body or your wallet.
INGREDIENTS
2 can cooked garbanzo beans (chick peas)
4-5 tbsp lemon juice (about 2 medium or 3 small lemons)
2 tbsp olive oil
1 tsp salt
1 tsp cumin
1/4-1/2 tsp cayenne pepper (depending on how hot you like it)
2 tbsp fresh parsley
2 cloves (raw) garlic
DIRECTIONS
Puree all ingredients in a food processor.
Garnish with parsley and serve with fresh veggies or pita chips.