A collection of six simple suppers for hectic evenings! Includes a variety of protein sources – chicken, turkey, roast beef, and cube steak and most can be made in under 30 minutes!
Six Simple Suppers, try saying that three times fast! In the amount of time it takes you to say "Six Simple Suppers" three times, you can have one of these lovely recipes already made and on the table, that's how quick they are! I'm sort of kidding with that, but seriously, these six recipes come together super fast! I started realizing that my definition of "simple" might be different than yours, but, I'm pretty sure we will all be in agreement that homemade dinner doesn't get much simpler, or delicious, than this.
Now let's talk protein – I made sure to include a variety of protein options to satisfy just about any preference,including chicken, turkey, roast beef, and cube steak (if you've never cooked with this stuff, fear not, it's easy to work with and cooks FAST!). You could even make the quesadillas vegetarian by omitting the chicken, and they'd still be delish! Weeknights can be hectic, and I'm here to help! :) Just hover your mouse over any recipe below to see the name of it. Then, click any image to view the recipe. Easy peasy lemon squeesy!
In the mean time, don't forget to follow me on Facebook, and Pinterest! Oh, and what is the evening meal in your house called? Supper or dinner? Or? We always called it "dinner" growing up, and then I moved to Iowa for college and everybody called it "supper." But now that I'm back in Chicago, it's "dinner" again, with the exception of this post. Six Simple Dinners didn't flow as nicely as Six Simple Suppers!
Lastly, this is the first post in my "Best Of…" category. Check back for more collages coming soon! Hopefully you'll love 'em as much as I do. Next up? Perfect Football Munchies!
---
Tomato and Basil Chicken with Pan Sauce – One-dish tomato and basil chicken is served with a creamy pan sauce, and made in under 30 minutes. A light, simple, summer supper!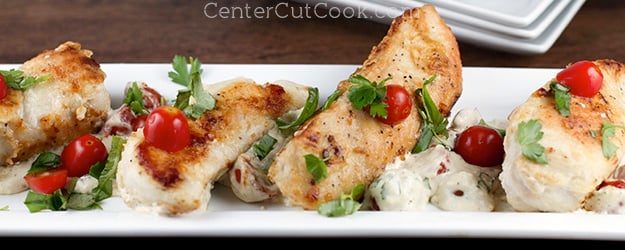 ---
Easy Steak Sandwiches – This quick and easy weeknight meal is hearty and delicious! Tender steak, veggies, and provolone cheese get assembled together on toasted rolls and the result is super satisfying!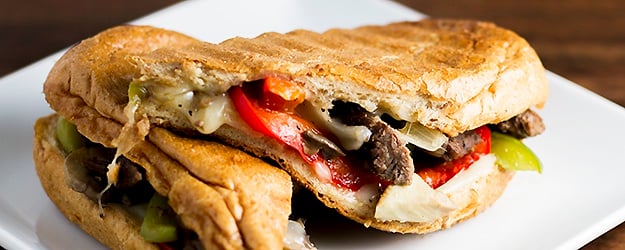 ---
Chipotle Chicken Club Sandwich – Spicy chipotle mayo takes a traditional chicken club sandwich to a whole new level of amazing!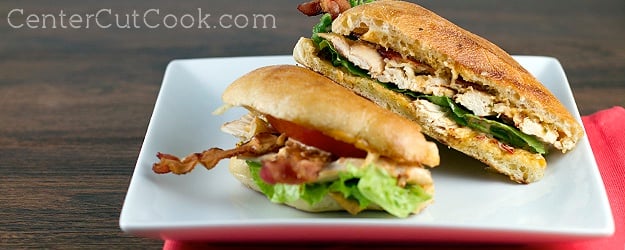 ---
Everyday French Dip Sandwiches – Thin sliced roast beef is heated in a delicious spiced up beef stock, then placed on toasted rolls with a special sauce and melted provolone cheese.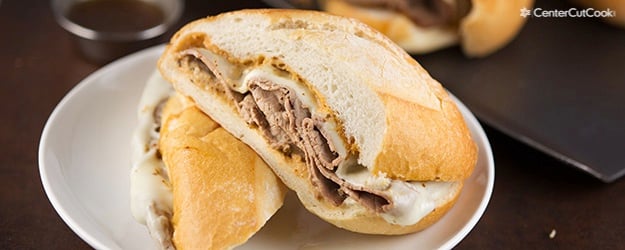 ---
BBQ Ranch Chicken Quesadillas – Cool ranch and tangy BBQ sauce compliment cajun chicken just perfectly on these quesadillas!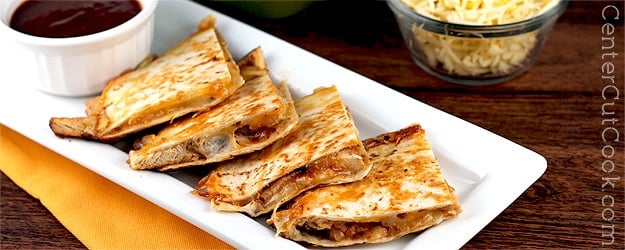 ---
Mediterranean Turkey Panini – This flavorful panini includes ingredients like turkey, fresh spinach, crumbled feta, fresh tomato slices, and garlic aioli! It's like a party in your mouth!