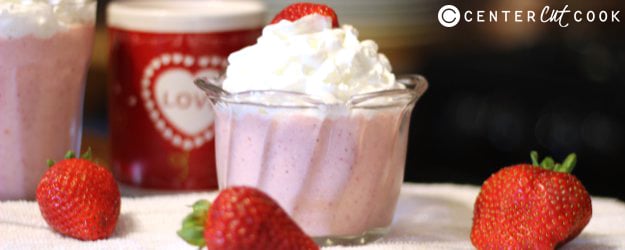 When strawberries are in season, there's nothing better than strawberry shortcake. Except maybe, this smoothie. And if you plan ahead and freeze strawberries at their best, you can use them in this recipe year round. Just reduce the amount of frozen banana or up the amount of milk till you get the consistency you want.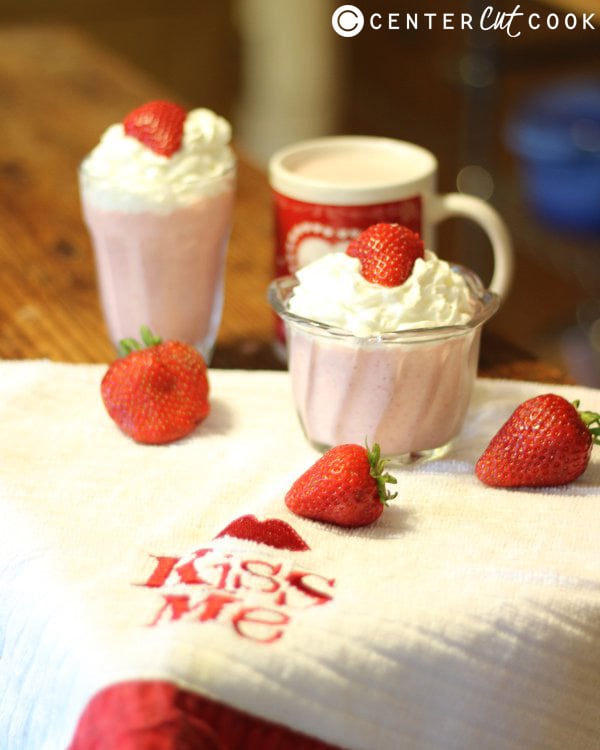 I like to make these up ahead of time in pint sized mason jars and freeze them. In the morning, I just take them out and let them thaw on the drive to work, or eat them frozen like ice cream. Delicious!
No matter how or when you eat them, these smoothies are delicious, satisfying and good enough to eat for breakfast, dessert, or any time in between!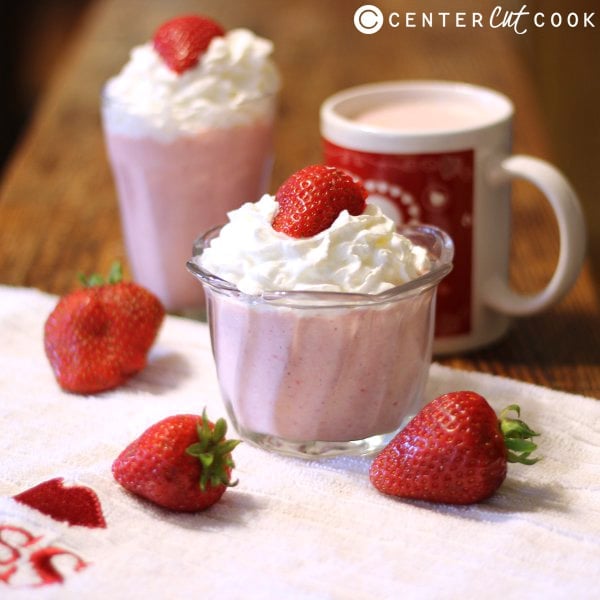 INGREDIENTS
1/2 cup uncooked oats (old fashioned or instant)
1/2 cup milk of your choice
1 frozen banana
1 cup strawberries
1/2 cup vanilla yogurt
Garnish: whipped cream, 1/2 of a strawberry (optional)
DIRECTIONS
Soak oats in milk for 5-10 minutes to soften.
Blend oat mixture, banana, strawberries, and yogurt until smooth and creamy.
Garnish with whipped cream and a strawberry on top.