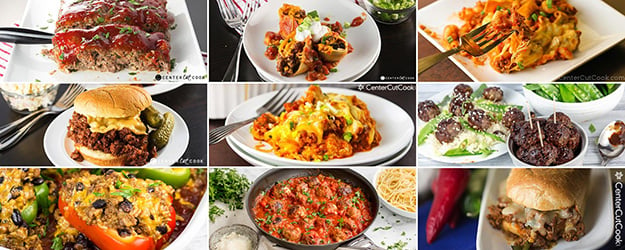 If you're wondering what you should make for dinner tonight and you have a package of ground beef, try one of these 5 easy ground beef recipes that are guaranteed delicious!
Ground beef is a versatile protein option that can be used to make quick and easy dinners with minimal ingredients. This is especially helpful during challenging times if you find yourself sheltering in place with millions of others around the World as we try to flatten the curve and come out on the other side of a pandemic.
Many of you may find yourselves cooking far more than you ever have with ingredients that you have on hand. My experience has been that it is much harder to come across chicken at the grocery store during times when shelves are often empty and essential ingredients are picked over. I don't have any chicken in my freezer, and my last two attempts to get some from the grocery store have not been successful. However, I do have plenty of ground beef so I wanted to put together a list of my top five quick and easy ground beef recipes.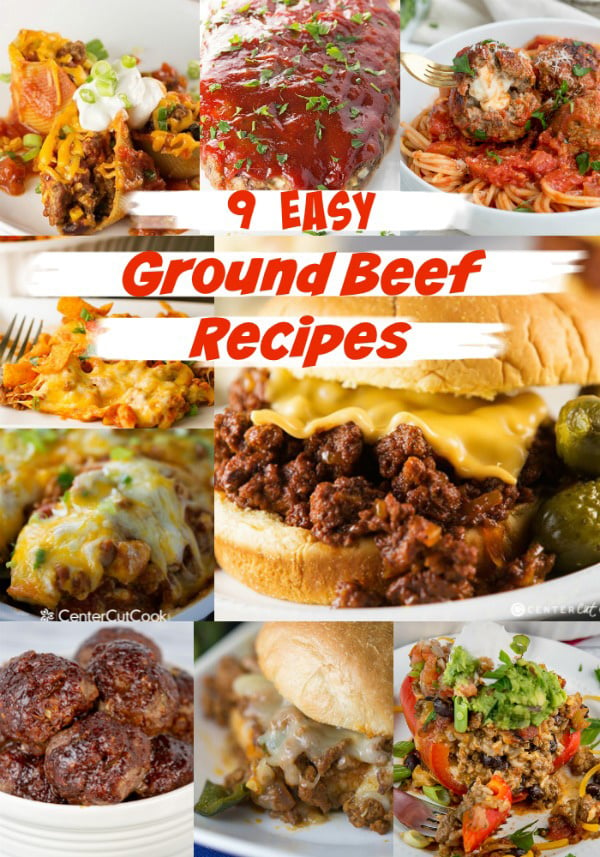 What can I use ground beef for?
Ground beef pairs perfectly with so many other ingredients like ground beef and potatoes, ground beef and rice, or even ground beef and broccoli. Ground beef is often an essential ingredient in casseroles and to make meatballs. It's also perfect for making meatloaf and a variety of Italian dishes from spaghetti to stuffed shells.
What is the difference between ground beef, ground chuck, ground round and ground sirloin?
When you are shopping at the grocery store, you will see several different cuts of beef.
Ground round is beef that comes from the hind leg while ground chuck is meat cut from the shoulder. Ground round is a leaner while ground chuck has more fat and works well when you want delicious, juicy burgers.
Ground beef, also often referred to as hamburger meat is often the trimmings from the shank or brisket. It generally has about 25-30% fat content.
Ground sirloin is going to be the leanest of all the different types of ground beef and it comes with a higher price tag. Just be aware that because of it's low fat content, it's not ideal for making burgers because it tends to be dry and lack that juicy flavor everybody loves.
What should I make for dinner tonight?
Below you will find 9 quick ,easy and delicious recipes that you can make using ground beef. These are recipes that I come back to over and over again. Just last night my little guy and I made the mozzarella stuffed meatballs to go with spaghetti. He loved helping me form the meat mixture into meatballs. If you have kids, get them involved with making dinner! There is so much to learn in the kitchen and kids usually love to help.
Can I use ground chicken or ground turkey?
Wondering if you can sub ground chicken or ground turkey for these recipes? The answer is yes….but…
Yes! Most of the time ground turkey or ground chicken will work well. Just keep in mind that both ground chicken and ground turkey are leaner cuts of meat and because of that, they're going to taste a bit dry compared to using ground beef. I do not recommend subbing chicken or turkey for my easy meatloaf recipe, or for any of the meatball recipes.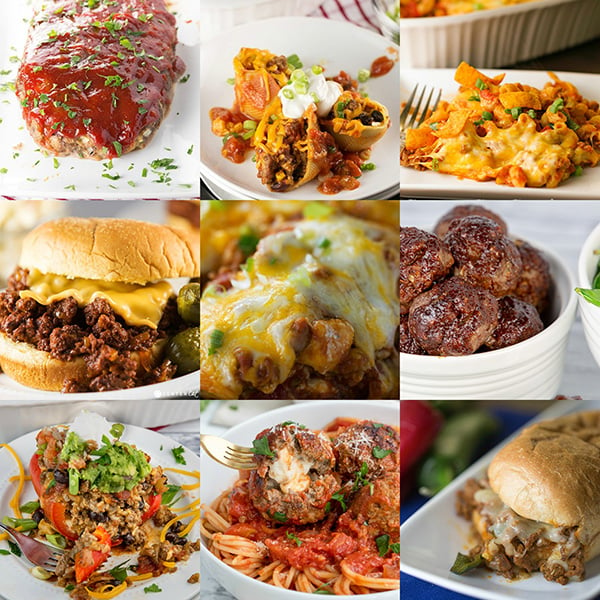 ---
Easy Meatloaf – This easy recipe for flavorful meatloaf is made with ground beef and topped off with a super simple tangy sauce. The leftovers are perfect for making a sandwich! Meatloaf is a classic, and this recipe is delicious served with roasted asparagus and mashed potatoes.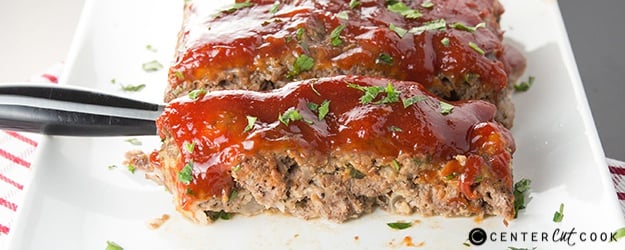 ---
Mexican Stuffed Shells – Traditional Stuffed Shells meets the taco and the result is Mexican Stuffed Shells filled with everything you love about tacos! They are creamy with cream cheese and cheddar cheese, and they can be made with chicken or ground beef. Mexican Stuffed Shells are hearty, comforting, delicious, and a family favorite!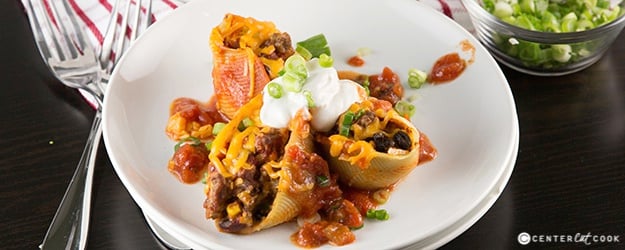 ---
Chili Cheese Casserole – This Chili Cheese Casserole has elements of a hearty good chili, but is delivered to your table in the form of a pasta casserole that your whole family will enjoy!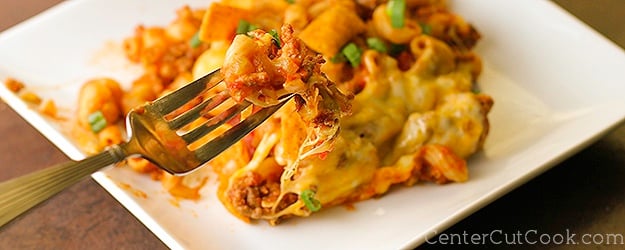 ---
Slow Cooker Sloppy Joes – Slow Cooker Sloppy Joes are made right in the crock pot with ground beef, ketchup, a little brown sugar, worcestershire sauce, and a few other ingredients that you already have on hand. It is easy, saucy, and can be made with turkey as well for a healthy alternative to the ground beef.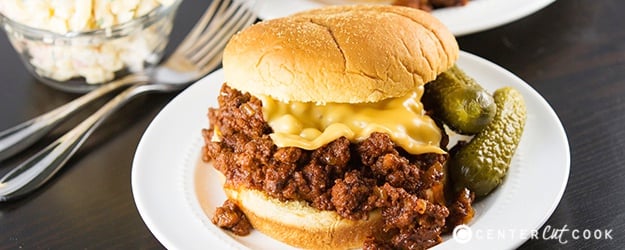 ---
Spaghetti Pie – Famous spaghetti pie, my way! This Italian dish is oh-so-cheesy, creamy, and filling! It's a family favorite!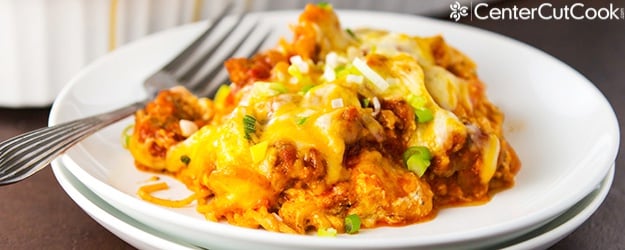 ---
Asian Glazed Meatballs – Asian Glazed Meatballs are saucy and delicious and glazed with Hoisin sauce. Paired with snow peas, rice and garnished with sesame seeds, this is a satisfying, comforting meal that the whole family will enjoy.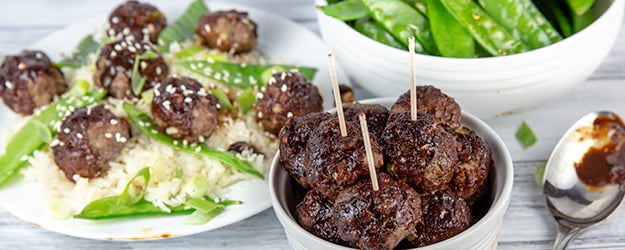 ---
Mexican Stuffed Peppers – Mexican Stuffed Peppers are healthy, delicious and incorporate all of your favorite taco flavors. Made with rice and black beans, these stuffed peppers are cheesy and delicious and work perfectly for a well balanced weeknight meal that the whole family will enjoy.
---
Mozzarella Stuffed Meatballs – Simple, delicious and cooked in one pan – everyone will love these Mozzarella Stuffed Meatballs!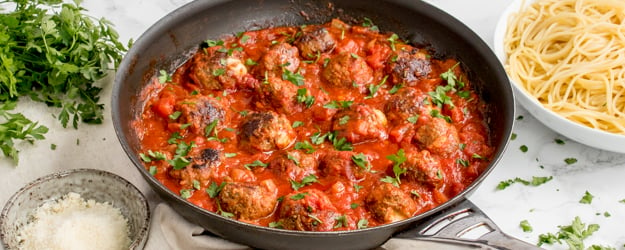 ---
Cheesy Mexican Sloppy Joes – Cheesy Mexican Sloppy Joes are a twist on the classic sandwich! Ready in under 30 minutes!