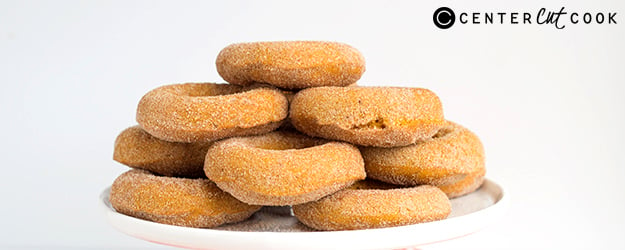 I'm crazy for fall flavors as a lot of people are. I see anything pumpkin or apple flavor and think I have to have it. These baked pumpkin donuts are the perfect treat though. They're not fried so that means you can't twice as many! They're incredibly soft which makes me a happy lady. The only thing better than a soft donut is a warm soft donut!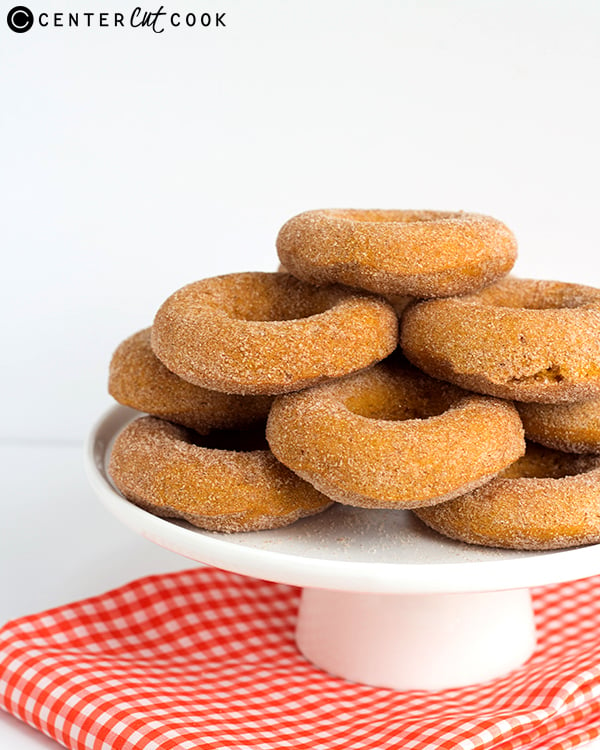 I used a cinnamon sugar coating for my donuts, you could coat these guys in powdered sugar, maple glaze, cinnamon glaze or whatever flavor glaze you're heart desires. While the donuts are still slightly warm, just quickly flip them around in the cinnamon and sugar. It automatically sticks and hangs on tight.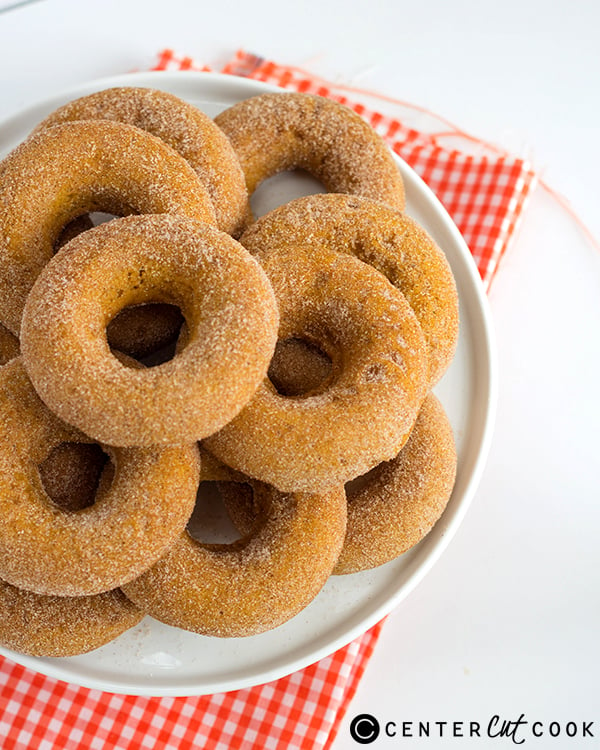 If you're wondering how I made my baked donuts, there are baking pans out there that you can buy that are a shape of a donut. They can be found on Amazon or basically any kitchen supply store. You should probably pick one up because they're amazing. Not only that, but I know you want to make this Fall donut. Who wouldn't? It's delicious!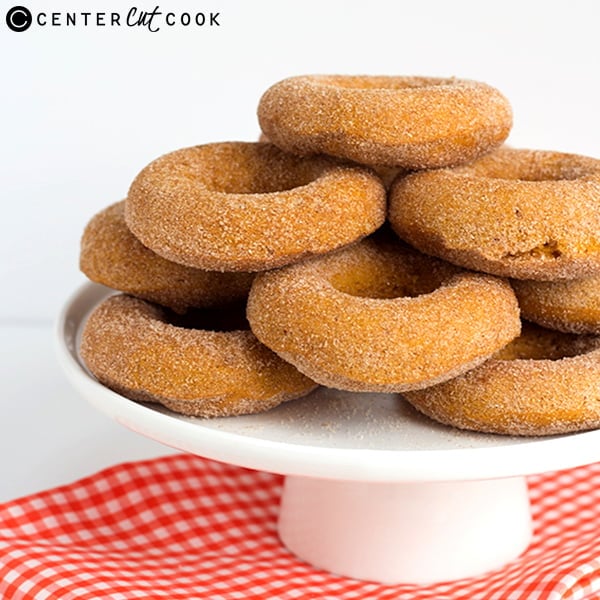 DONUT INGREDIENTS
TOPPING INGREDIENTS
1/4 cup granulated sugar
1 tsp. ground cinnamon
DIRECTIONS
Preheat oven to 350 degrees. Grease a donut shaped baking pan with non-stick cooking spray.
In a mixing bowl, add in the pumpkin puree, vegetable oil, melted butter, granulated and brown sugars. Mix on medium until combined.
Add in both of the eggs and maple extract. Mix on medium until incorporated.
Add in the pumpkin pie spice, baking powder, salt and flour. Mix until just combined.
Place the batter into a large storage bag or disposable piping bag for easy pouring.
Pipe the batter into the donut shaped baking pan. Fill it about 1/2 way up the cavity. If you overfill the cavity, it will cover the donut holes.
Place in the oven and bake for 10 minutes or until done. If you press on the top of the donut and it bounces back up instead of leaving a dent, they're done.
Let rest in the pan for about 5 minutes.
Turn out onto a cooling rack. Let them to cool for about 10 minutes.
In a shallow dish, add in the sugar and cinnamon and mix until combined.
Coat the pumpkin donuts with the cinnamon sugar.
Serve!
Servings: 12