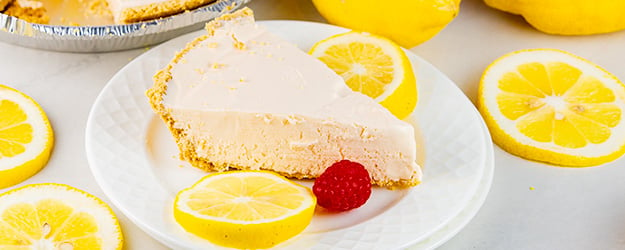 Frozen Pink Lemonade Pie is a summer classic that has been around for ages. The ingredient list is simple, the prep instructions are easy, and the pie is cool, refreshing, and delicious.
Nothing screams summer quite like a big glass of Country Time Pink Lemonade, am I right? My childhood summers always involved pink lemonade! Whoever thought to turn the classic summer beverage into a frozen pie was brilliant. It wasn't me! But I'm here to share the version that's been served at my family parties for years.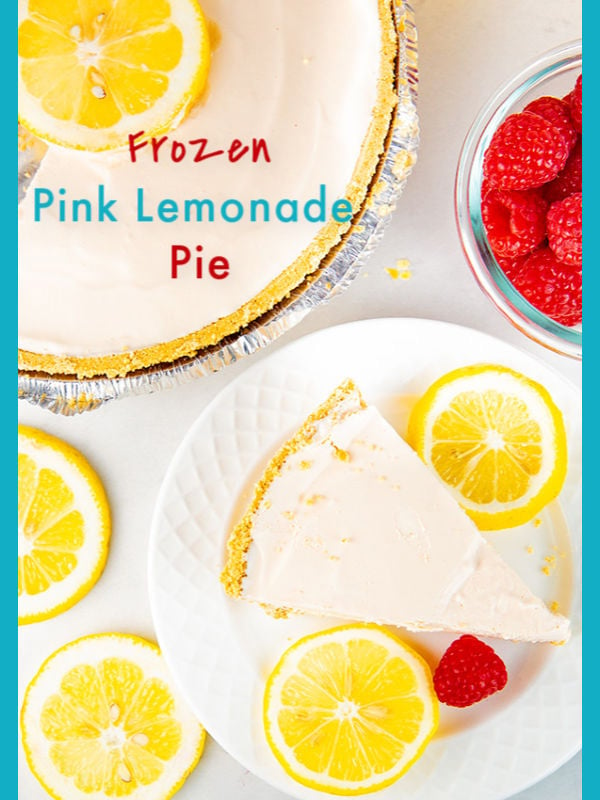 There are a number of variations of this recipe floating around. Some pink lemonade pie recipes are made with cream cheese or sweetened condensed milk. I have also seen recipes that call for a Kool Aid packet and even a Tang packet.
We have not tried those variations. This one, however, is made simply with vanilla ice cream, pink lemonade concentrate, and one container of frozen whipped topping (Cool Whip).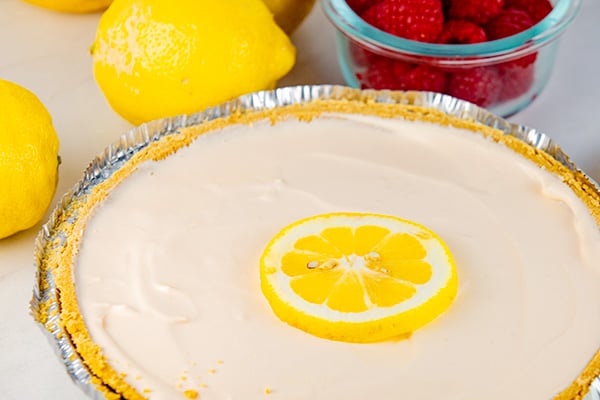 The crust can also be made a variety of ways. Some recipes call for a Nilla wafer crust. My preference is simply to use a pre-made graham cracker crust. It makes an easy recipe even easier. Feel free to make your own if you wish.
You can get creative with the garnish if you'd like. I like to garnish with a dollop of whipped topping. Sometimes I'll even top the Pink Lemonade Pie with sliced fresh strawberries or raspberries which is another delicious option.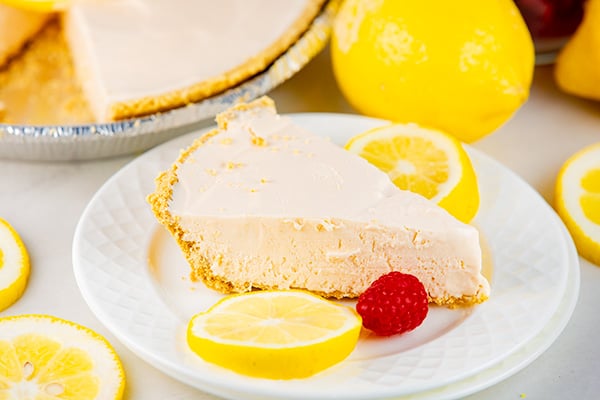 Frozen Pink Lemonade Pie is such a perfect summer treat. It's no-bake, easy to make, and super refreshing! Don't forget to let this pie firm up in the freezer for about four hours before serving. On those hot summer days, I cannot think of a more perfect way to cool off than with this yummy lemonade treat.
Enjoy!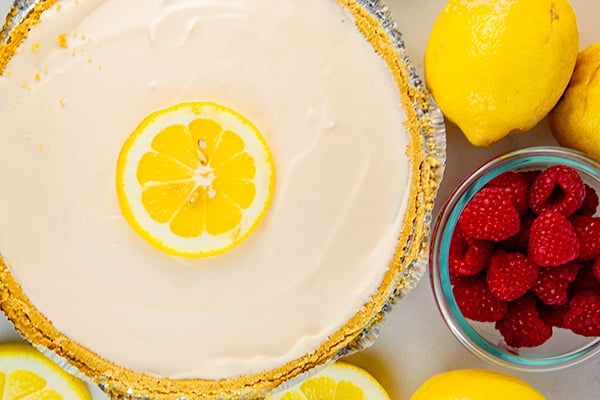 Looking for other lemonade recipes? Try my Frozen Strawberry Lemonade
Or these Strawberry Lemonade Ice Pops
Did you make this recipe? Tag @centercutcook on Instagram and hashtag it #centercutcook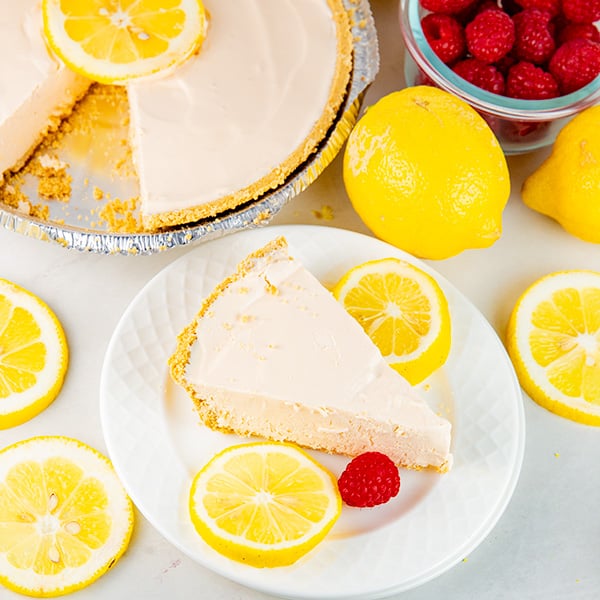 INGREDIENTS
1 quart vanilla ice cream, softened
6 oz. pink lemonade concentrate
1 (4 oz.) container frozen whipped topping, thawed
2 graham cracker crusts (homemade or store bought)
Lemon peel, fresh berries and a dollop of whipped topping for garnish (optional)
DIRECTIONS
In a large bowl, mix together: ice cream, pink lemonade concentrate, and whipped topping.
Scoop mixture evenly between both graham cracker crusts.
Freeze for about 4 hours, or until it is firm.
For best results, let the pie sit out at room temperature about 5 minutes before cutting.
Garnish with a dollop of whipped topping and lemon slice (optional).
Servings: 12
Recipe credit:
Brittany Jenkins