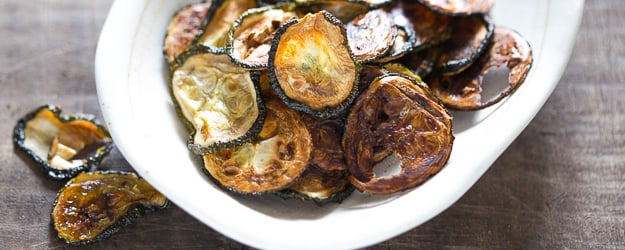 I know this is cookie season but I had to share these Zucchini Chips because they are amazing. They are everything you need healthy snacking to be – low carb, vegetarian and low calorie.
It's really easy to make baked zucchini, in fact it's the easier three ingredient healthy snack that I have ever made. It literally takes 10 minutes to put together and all you need to do is just let it bake slowly till the chips crisp up and become golden brown, and taste amazing.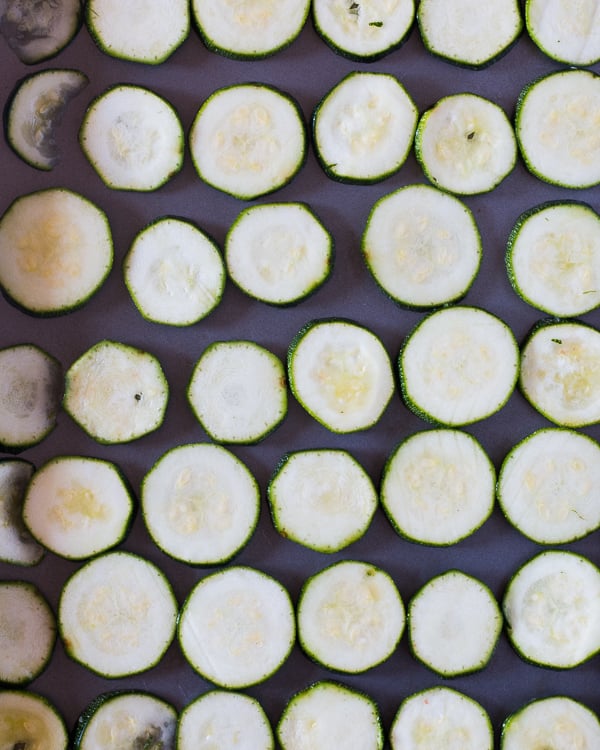 I prefer using a mandoline slicer for these zucchini chips instead of slicing by hand, to get nice and even chips which then bake evenly in the oven. We have different thickness settings on our mandoline and after some trial and error the setting works best at 1/4th inch. Anything less than that, and the chips start burning as they bake, and anything more than that, they don't crisp up enough.
Once you've sliced them, dab them with some paper towels to get rid of the extra water, toss them in olive oil and salt and place them on a lined baking sheet. Bake them for about 90 minutes and you'll have perfectly crispy baked zucchini chips that aren't going to last very long!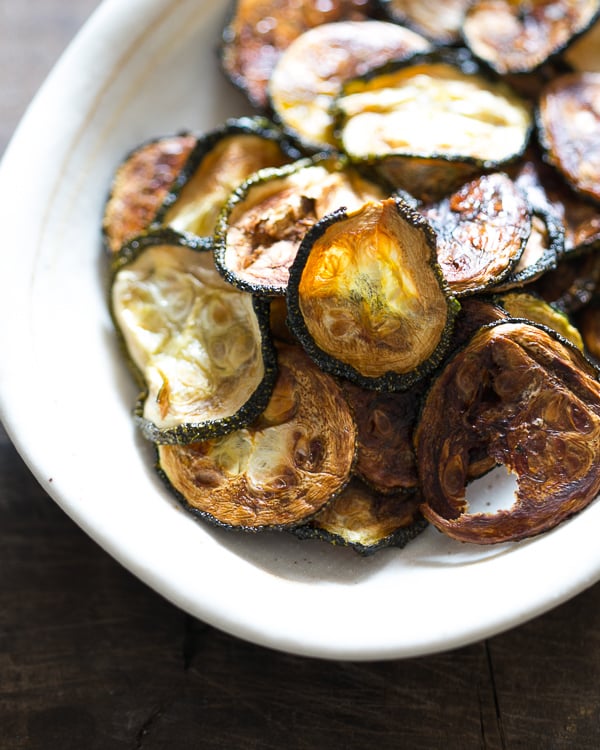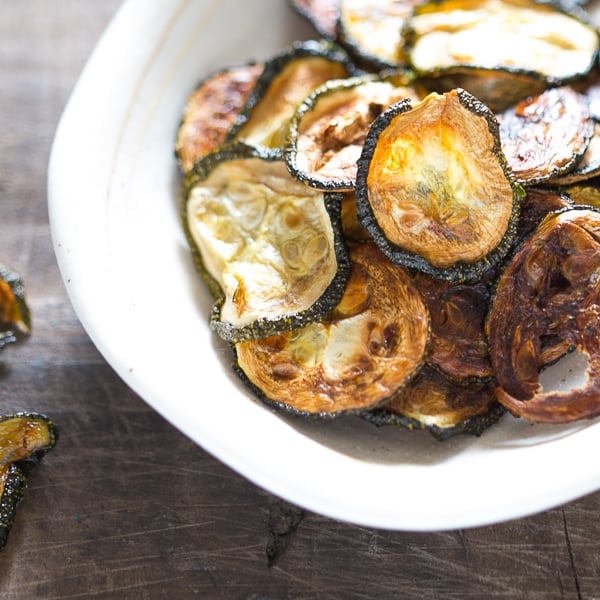 INGREDIENTS
2-3 Zucchinis
3 tablespoon Olive Oil
1/2 teaspoon Salt
DIRECTIONS
Pre-heat oven to 235 degrees. Line two baking sheets with parchment paper.
Slice the zucchinis using a mandoline slicer set at 1/4th inch thickness. Toss in olive oil and salt and line them on the baking sheet, making sure they don't overlap.
Bake for 90 minutes. Let them cool, and store in an airtight container for upto five days.